Radiation therapy
An oncologist is a type of doctor who deals with diagnosis, treatment and prevention of cancer. One type of treatment an oncologist may use is radiation therapy. Radiation therapy is able to kill cancer cells through beams of strong energy.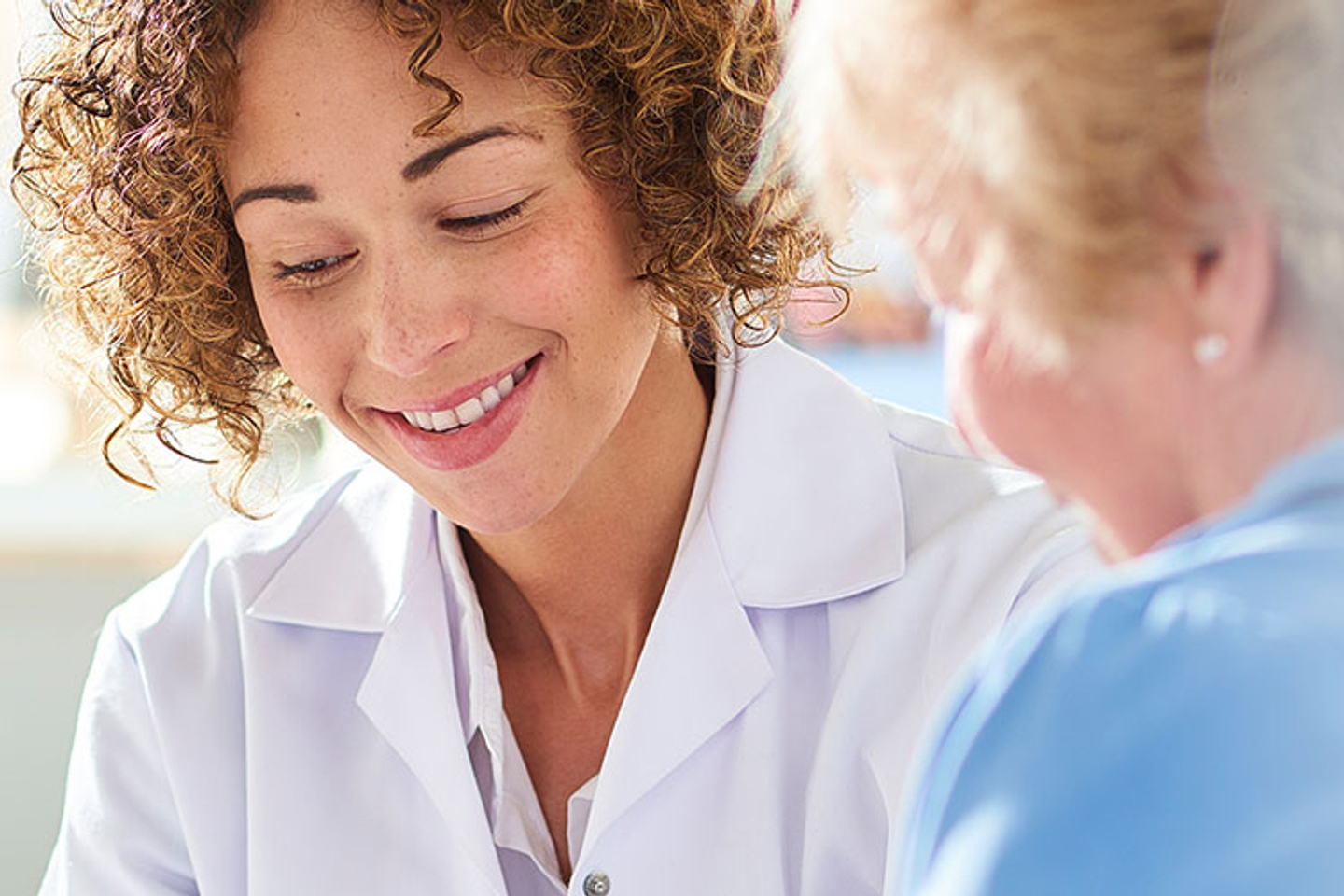 Radiation therapy center in Miami
When you come to the Miami Cancer Center at HCA Florida Mercy Hospital, we take time to determine the best method of treatment for you.
Depending on your needs, this may include radiation therapy. When that is the case, our cancer team works together to provide you with leading-edge radiation services that treat cancer while keeping the surrounding area as safe as possible.
Types of radiation therapy we offer
Our radiation oncology department continues to be at the forefront of radiation technology. We offer multiple options for radiation therapy in our oncology program to ensure you receive comprehensive cancer treatment.
Image-guided radiation therapy (IGRT)
IGRT uses the assistance of imaging during the procedure to increase the precision of targeting cancer cells. This is particularly important when cancer cells are located in parts of the body that move, such as the lungs.
Radiation Therapy Oncology Group (RTOG)
We also continue our research efforts through our involvement with the RTOG. This helps our oncology specialists provide up-to-date treatments that put your needs first.
Intensity-modulated radiation therapy (IMRT)
IMRT uses a linear accelerator (a specialized machine that produces high-energy photons) to improve accuracy during radiation therapy. This kind of therapy allows for higher doses of radiation to be aimed at tumors while reducing the amount of radiation delivered to nearby healthy tissue and organs.
Brachytherapy
Brachytherapy combats cancer cells by placing either high- or low-dose radiation directly into tumors using catheters or fine needles. This allows the radiation therapy to enter only the affected area without disrupting any other parts of the body.
What is radiation oncology used for?
Radiation oncology, also called radiation therapy, is used to target tumors to kill or slow the growth of cancer cells.
How radiation oncology works
Using high-energy X-rays, such as photons or electrons, to target and kill cancer cells
Focusing and beaming this energy with laser precision via a specialized machine
Enabling our radiation oncologists to directly combat cancer cells in the body
Working in combination with other forms of cancer treatment, as needed, to treat your cancer most effectively
Looking for a Location?
We also offer quality care at these other locations in our extended network.
The Healthy Living Blog
Fresh knowledge and insights in and around healthcare industry.
June 28, 2022
Tayla Holman
Sarcoma is a rare type of cancer that arises in the musculoskeletal system.