Heart and vascular surgery
Cardiovascular surgeons work to repair damage done to the heart and blood vessels. Damage can be caused by heart diseases or disorders, including heart failure and congenital heart defects. Surgery is a vital part of treatment for many heart conditions.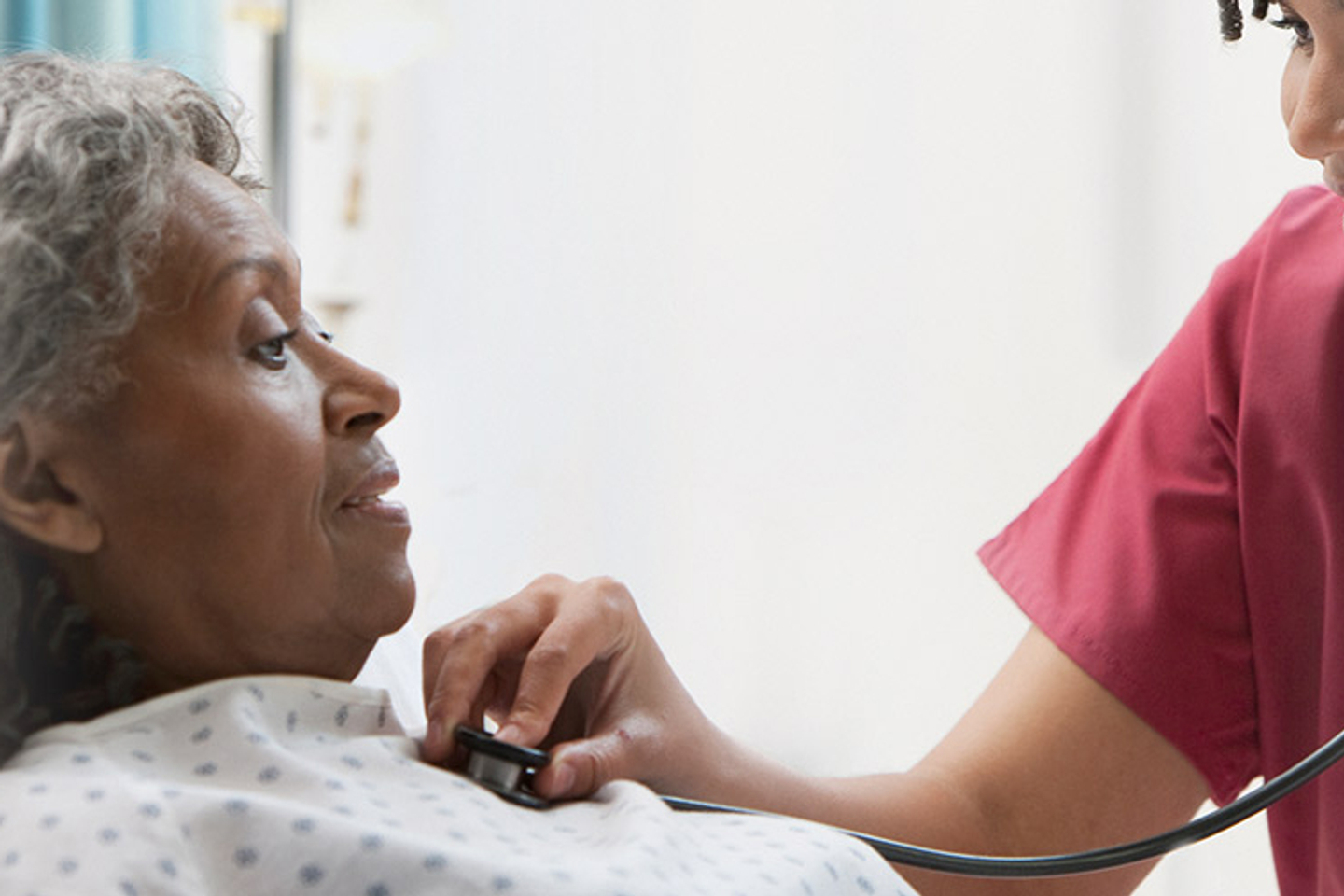 Heart surgeons in Tallahassee, Florida
If you need heart or vascular surgery, we make it our goal to maximize your safety and comfort while ensuring the best possible outcomes.
One of the ways we do this at our Heart & Vascular Center is with the aid of our large surgical suites. These enable us to use advanced monitoring and surgical equipment for everything from minimally invasive procedures to open-heart surgeries. Here, at HCA Florida Capital Hospital in Leon County, Florida, our cardiovascular, vascular and cardiothoracic surgeons collaborate to deliver comprehensive care.
Related Specialties
Learn more about our related specialties
Cardiovascular and thoracic conditions we treat
We offer treatment for many conditions of the heart and vascular system as well as the thorax (the area between the neck and abdomen), including:
Acute myocardial infarction (heart attack)
Aortic aneurysm
Aortic regurgitation
Aortic stenosis
Aortic valve disease
Atrial fibrillation (AFib)
Carotid artery disease
Congenital heart disease
Coronary artery disease
Endocarditis
Heart disease
Hyperhidrosis
Hypertrophic obstructive cardiomyopathy
Intracardiac tumor
Lung cancer
Lung hernia
Lung mass
Lung nodule
Mediastinal and chest wall masses
Mitral stenosis
Mitral valve disease
Mitral/tricuspid insufficiency
Pericarditis
Pleural effusion
Poor circulation
Rib fracture
Thoracic aneurysm
Thoracic aortic aneurysm/dissection
Cardiovascular and thoracic surgeries we offer
You may need a single cardiovascular or thoracic surgery, or you may require more than one procedure. Our surgeons can help in both cases, routinely performing single and combination procedures, including:
Aneurysm surgery
Aortic valve surgery
Atherosclerosis endarterectomy
Bypass surgery for vascular disease
Carotid endarterectomy
Coronary artery bypass
Coronary artery bypass grafting (CABG)
Endovascular grafting and stenting
Maze procedures for AFib, including full Cox maze, modified maze and hybrid minimally invasive maze
Mitral valve surgery
Off-pump surgery
Surgical treatment of congestive heart failure
Transmyocardial revascularization
Valve repair and replacement
Vein harvesting
Ventricular assist device (VAD) implantations
Preregister for a procedure
CABG surgery
CABG surgery is a procedure that improves blood flow to the heart by using a grafted artery or vein to bypass the blocked part of the artery. This surgical treatment is often used to treat severe coronary artery disease.
Our cardiac surgeons are so experienced at performing CABG, that we have achieved significantly better complication rates than the national average. The amount of time our patients are on a heart-lung machine during surgery is also below the national average. This is significant because reduced time on the heart-lung machine often indicates better surgical outcomes and quicker recoveries.
Valve surgery
Heart valves play a key role in one-way blood flow, opening and closing with each heartbeat. When heart valves are diseased and not functioning properly, surgery is often the best option to repair or replace the valves.
There are four valves in the heart: aortic, mitral, tricuspid and pulmonic. Most valve surgeries involve repairing or replacing the mitral or aortic valves. These valves control the flow of oxygen-rich blood from the lungs to the rest of the body.
Our cardiac surgeons perform valve surgery to treat disorders of all heart valves. Our patient outcomes and length of stay are significantly better than the national average. If you undergo valve surgery here, you will also benefit from reduced time on the heart-lung machine.
Cardiac rehabilitation
We continue to support you and your family after cardiac surgery by offering phase one (inpatient) and phase two (outpatient) cardiac rehabilitation programs. 
These programs help you recover and improve your heart health, using personalized treatment plans that may include:
Education
Monitored exercise
Nutrition counseling
Physical therapy
Aortic Valve Stenosis and Replacement Surgery with Dr. Jeffery Snyder
The only curative treatment for aortic valve stenosis is valve replacement and the earlier one seeks treatment, the healthier the heart and the easier the procedure.
Looking for a Location?
We also offer quality care at these other locations in our extended network.
The Healthy Living Blog
Fresh knowledge and insights in and around healthcare industry.
7 habits that could be sabotaging your heart health 
Could you be putting your heart health at risk without knowing it? We asked HCA Florida Healthcare cardiologist Dr. Allan Stewart to weigh in on seven bad habits for heart health and tips on how to break them.