Imaging services
Imaging services refers to the performance of imaging exams for better visualization and treatment of medical conditions. Different exams allow radiologists and physicians to view structures and activity within the body. Imaging exams are vital for diagnosis and there are a wide range of tests that can be performed.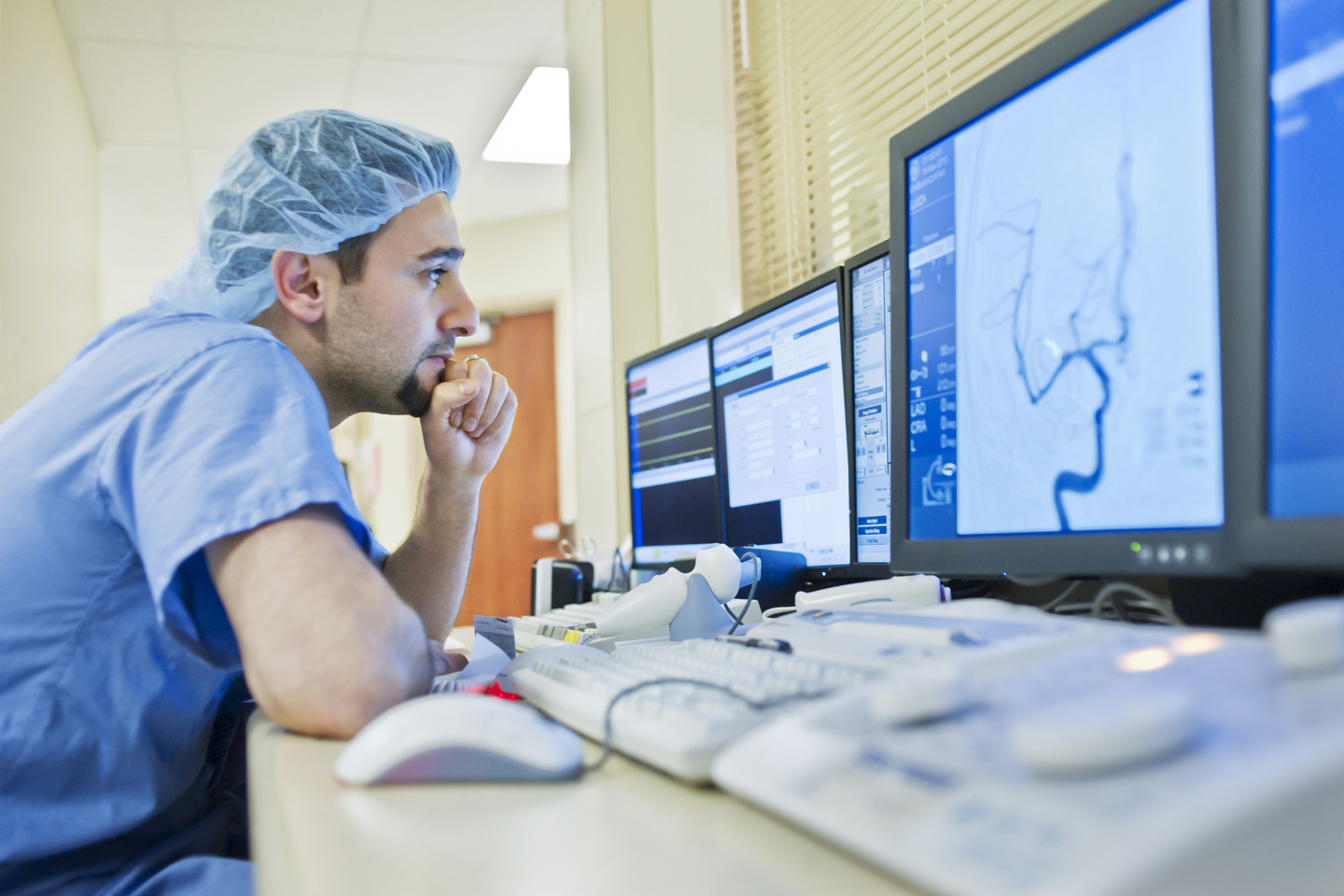 Imaging center in Tallahassee, Florida
The radiologists and technicians at HCA Florida Capital Hospital use advanced medical imaging equipment to diagnose our patients' health conditions.
Diagnostic imaging services allow doctors to view activities and structures within the body to understand your health. This lets your doctors make an informed, personalized treatment plan for you.
Screening mammogram
You can now schedule a screening mammogram online.
You can now schedule a screening mammogram online.
Diagnostic imaging procedures
The American College of Radiology accredited us in computerized tomography (CT), mammography and ultrasound. These are parts of our overall imaging services, which include:
CT scan
CT scans combine multiple detailed X-ray images to produce a cross-sectional, 3D image of blood vessels, bones and soft tissues. CT scans can be used to identify diseases and injuries in many areas of the body.
Gastrointestinal (GI) imaging
We offer both upper and lower GI series exams, which are radiographic examinations of the GI tract. These noninvasive exams are used to detect tumors, ulcers, polyps, hernias and other abnormalities of the GI tract.
Heart screening and imaging
Our cardiologists use diagnostic heart screening and imaging services to test your heart health. Through imaging exams, such as carotid ultrasounds and echocardiography, along with other diagnostic tests, we can diagnose a range of cardiovascular conditions.
Mammography
Mammograms are effective screening tools for breast cancer detection. During this noninvasive procedure, breasts are compressed to spread out the breast tissue. A technician takes X-rays of the tissue and examines the images, looking for signs of breast cancer and other issues.
Our breast center offers digital mammography with computer-aided detection (CAD). With digital mammography, doctors can view your breast images on their computers and can share them with other providers easily and securely.
MRI
Magnetic resonance imaging (MRI) is used to see details inside the body, view the extent of injuries and detect diseases. MRI is a very common, noninvasive technique.
Most MRI exams are performed at our outpatient imaging center. Breast MRI exams are performed at our Comprehensive Breast Center at 2626 Care Drive, Suite 100, in Tallahassee, Florida.
Myelography
Myelograms are diagnostic imaging tests that radiologists perform using contrast dyes and X-rays or CT scans. Myelography is used to detect diseases and conditions affecting the spinal cord.
Our spine program may use myelography to detect herniated discs, spinal tumors, cysts or arthritic discs.
Nuclear medicine
Nuclear medicine involves small amounts of radioactive tracers to assess bodily functions and to diagnose and treat disease. This noninvasive technique can be used for conditions affecting the heart, lungs, bones, breasts and brain.
Our oncology program may use nuclear medicine to detect cancer and tumors, determine the stage of cancer and evaluate a patient's response to therapy.
Ultrasound
Ultrasound technology uses high-frequency sound waves to produce live pictures of the body's soft tissues and organs. Ultrasound has many uses, including guiding biopsy procedures.
Our labor and delivery team uses ultrasounds to monitor babies before they are born. Additionally, our cardiology program uses carotid ultrasounds to detect aneurysms and blockages in blood vessels.
X-ray
X-ray technology is used to examine internal structures of the body. This quick, noninvasive diagnostic procedure involves brief radiation exposure to capture images of the body. X-rays can be used to detect bone conditions, lung infections, breast cancer and digestive tract conditions.
Looking for a Location?
We also offer quality care at these other locations in our extended network.