Cardiology
Cardiology is the medical treatment of the heart and parts of the circulatory system as they relate to the heart. Cardiologists specialize in diagnosing and treating conditions related to the cardiovascular system.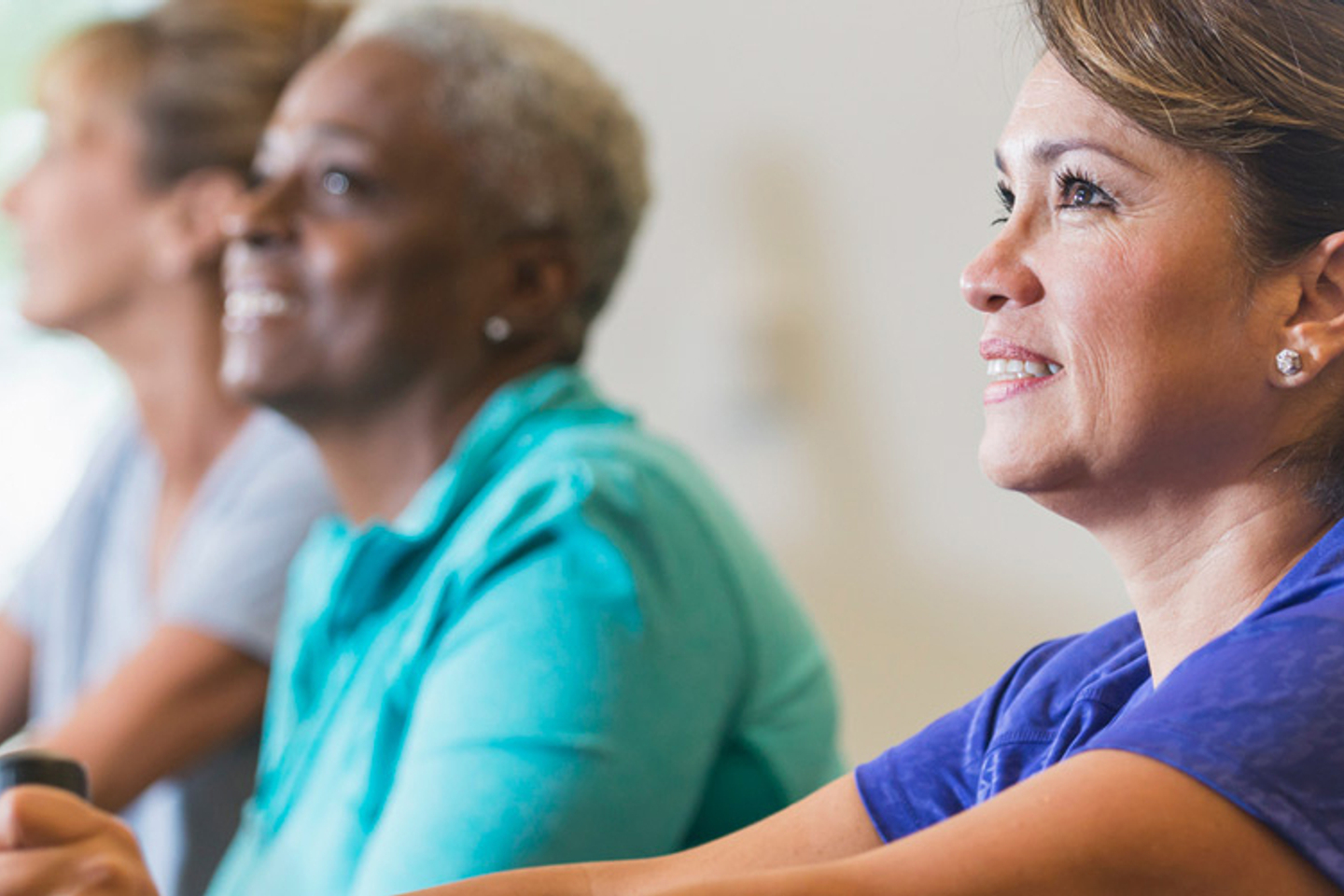 Cardiovascular care specialists in Panama City, Florida
The cardiologists and cardiothoracic surgeons at HCA Florida Gulf Coast Hospital provide high-quality care to patients with cardiovascular disease.
Our heart care specialists provide a wide array of inpatient and outpatient cardiovascular services. We offer advanced diagnostics and treatments as well as education to help you understand your condition.

Our specialists understand you have a choice where they receive their cardiovascular care. That's why our goal is to meet your needs and work with you and your physician to improve your quality of life.
Is your heart healthy?
Understanding your heart health is critical to getting the care you need. We offer a health risk assessment to help get you started.
Understanding your heart health is critical to getting the care you need. We offer a health risk assessment to help get you started.
Our comprehensive cardiology services
Our heart doctors use advanced technology to diagnose heart conditions, working with you to carefully tailor the treatment plan to your unique needs.
Heart screening and imaging
We provide a wide array of inpatient and outpatient cardiac diagnostics. We also provide education to help you understand and prepare for cardiovascular tests.
Some of our heart and vascular testing services include:
Abdominal aortic ultrasound
Cardiac arrhythmia monitoring (21- and 30-day event monitors, 24- and 48-hour Holter monitors)
Carotid artery ultrasound
Echocardiogram (ECHO)
Electrocardiogram (EKG)
Electrophysiology
Nuclear stress test
Peak blood flow velocity
Tilt table test
Transesophageal ECHO (TEE)
Treadmill stress test
Cardiovascular treatment
Our cardiologists, vascular specialists, nurses and other heart care specialists work together to provide efficient care to our patients. We offer the following heart and vascular treatments performed by a staff trained in advanced cardiac life support (ACLS):
Arterial atherectomy:

This procedure is a minimally invasive technique to remove plaque from arteries.

Cardiac catheterization: This involves inserting a catheter into an artery and threading it through the blood vessels to the heart. Doctors can then visualize the chambers of the heart for diagnostic or therapeutic purposes.
Coronary stenting/balloon angioplasty: In this procedure, a catheter with a small balloon at the tip is inserted near the blocked or narrowed area of the coronary artery. When the balloon is inflated, the plaque is pressed against the artery walls and blood flow increases to the heart. In most cases, balloon angioplasty is performed in combination with stenting. A stent is a small, metal mesh tube that helps keep the artery open.
Coronary thrombectomy: This procedure involves the removal of a thrombus (blood clot) from the coronary arteries.
Drug-eluting stents (DES): Drug-eluting stents contain a medication that is actively released at the stent implantation site. They have a thin surface of medication to reduce the risk of restenosis (reoccurring of a narrowed blood vessel).
Implantable cardioverter defibrillator (ICD) implantation: An ICD is a battery-operated device implanted under the skin to treat a heart arrhythmia. If an irregular rhythm is detected, the ICD sends an electric shock to regulate the rhythm.
Lead replacement: ICDs and pacemakers have leads that attach to the heart. Through the lead, the devices can send electric impulses to the heart to regulate the heart rhythm. A lead may need to be replaced for a variety of reasons.
Pacemaker implantation: A pacemaker is a device implanted under the skin in the chest area. If it detects a slow or abnormal heartbeat, it delivers an electric impulse to the heart to induce a normal heartbeat.
Interventional cardiology
Interventional cardiology is a branch of cardiology that deals specifically with the catheter-based treatment of structural heart diseases. A large number of procedures can be performed on the heart by catheterization.
Catheterization most commonly involves the insertion of a thin tube into the femoral artery (near the groin) and guiding the tube to the heart with X-ray visualization. The radial artery (in the wrist area) may also be used for catheterization. This approach offers several benefits, such as:
Easy accessibility of the artery in most patients
Easy control of bleeding, even in patients who take blood thinners
Increased comfort because patients are capable of sitting up and walking immediately following the procedure
Nationally recognized heart attack treatment
The emergency medicine team at our hospital is prepared 24/7 to treat patients with heart attack symptoms.
In fact, we have been an Accredited Chest Pain Center with Primary PCI and Resuscitation by the American College of Cardiology since 2010. This means we are uniquely qualified to treat patients experiencing heart attacks.
Signs of a heart attack
The average patient arrives to the emergency department more than two hours after the onset of symptoms. However, the sooner a heart attack is treated, the less damage to the heart and the better the outcome.
Initial heart attack symptoms include:
Abdominal pain
Anxiety
Chest pain, burning, pressure or squeezing
Fatigue
Feeling of fullness
Nausea
Pain that travels down one or both arms
Shortness of breath
Sweating
People may not experience all of these symptoms, and the symptoms that women tend to experience can be less noticeable. These symptoms may come and go for days or weeks until finally becoming constant and severe.
If you or a loved one experiences symptoms of a heart attack, please don't drive. Call 911.
Heart care navigation services
We are proud to offer our patients access to a dedicated nurse navigator.
Heart care assure nurse navigation
Our heart care nurse navigator helps you navigate your journey with heart and vascular disease, so you don't have to do it alone.
The nurse navigator guides, assists and supports you throughout your care, from screening and education to diagnosis and treatment.
Our nurse navigator services include:
Assisting physicians with scheduling tests quickly
Assisting physicians in receiving testing reports the same day
Maintaining timely communication with the primary care physician as their patient moves through testing modalities
Providing education and support regarding cardiovascular risk factors, tests and treatments, preparations and expectations, medication actions and necessary lifestyle changes
Providing personalized and seamless coordination of services for cardiovascular patients
If you have questions about your cardiovascular care before or after treatment, please call our care assure nurse navigator at (850) 767-2231.
The Healthy Living Blog
Fresh knowledge and insights in and around healthcare industry.
Looking for a location?
We also offer quality care at these other locations in our extended network.