Breast cancer survivor thankful for oncology program at Blake Medical Center
Breast Cancer Survivor, Bailey Becker, shares her story.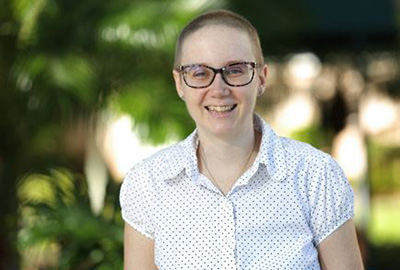 Breast Cancer Survivor, Bailey Becker, shares her story.
Bailey Becker is a vibrant 34-year-old wife and mother of a two-year-old daughter, and now, a breast cancer survivor. In February of 2021, Bailey noticed a swollen spot near her left armpit and breast tissue area. "I'm very self-aware of my body. The swollen & hard area wasn't red or the kind of spot you traditionally look for in self-breast exams, but I knew I needed to have my doctor look at it." Bailey made an appointment with her OB/GYN for further examination and diagnostics, who then referred her to surgeon Jose Erbella, MD FACS, and Director of Oncology Services at Blake Medical Center.
Bailey says that Dr. Erbella worked quickly, getting a biopsy within a day of her first appointment with him. "Dr. Erbella helped me feel safe and at ease with his knowledge," says Bailey. From receiving the diagnosis of having stage 3 inflammatory breast cancer to her first chemotherapy treatment was less than two weeks, and she's grateful for her fast-acting team of physicians. "I started chemo before I had my surgery. My oncologist, Brian Berry, MD, PhD, and Dr. Erbella worked so well together. I could reach out to either office and they were always in sync with my treatment." said Bailey.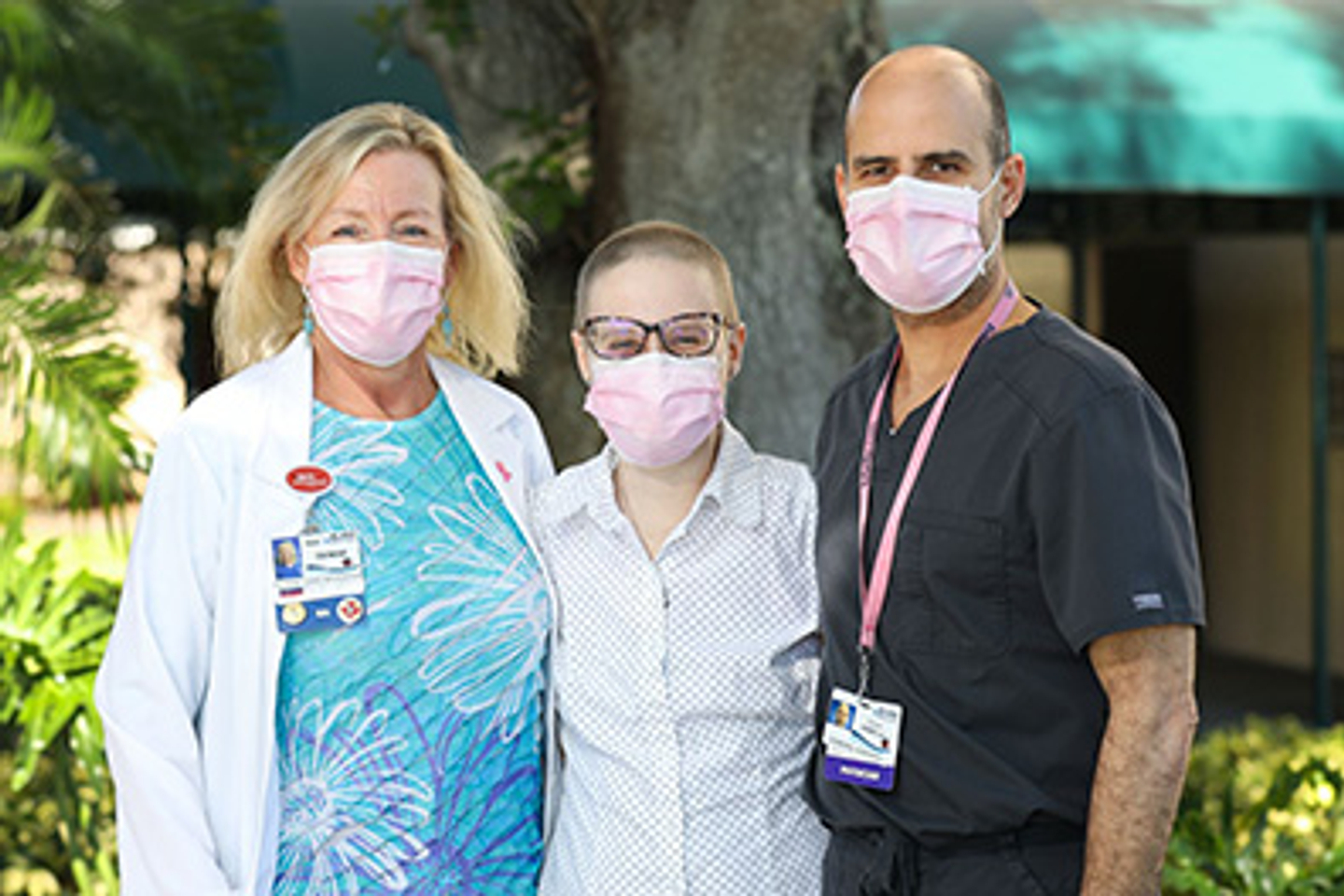 Having an oncology nurse navigator was also a valued resource for Becker. "You get so much information so quickly it can be overwhelming, and you end up having a lot of questions. Denise Fines, RN, my navigator at Blake Medical Center, was so helpful. Anytime I had a question about anything I could reach out to her, and she would answer. It was very reassuring."
Bailey shares that when she heard she had cancer, she immediately thought it was going to be a death sentence. "It's actually healable," says Bailey. "I was surrounded with great care, which helped me stay strong and keep positive. Going through all of this during COVID presented its challenges — being on chemo and having to shut in even more wears on you. You have to work on your mental mindset, but it's worth it."
While Bailey mentally and physically fought to beat her cancer, she credits Dr. Erbella and Dr. Berry with saving her life so quickly. She says her family and the caregiver support she received have made all the difference. Just about seven months after her original diagnosis, Bailey got to hear the words "cancer-free" and says she still tears up when she hears those words.
Published:
October 25, 2021
Location:
HCA Florida Blake Hospital