Vascular disease
Vascular disease is a broad term used to describe conditions and diseases affecting the arteries and veins. These blood vessels are vital for blood circulation throughout the body, and problems with vascular function may result in adverse health effects.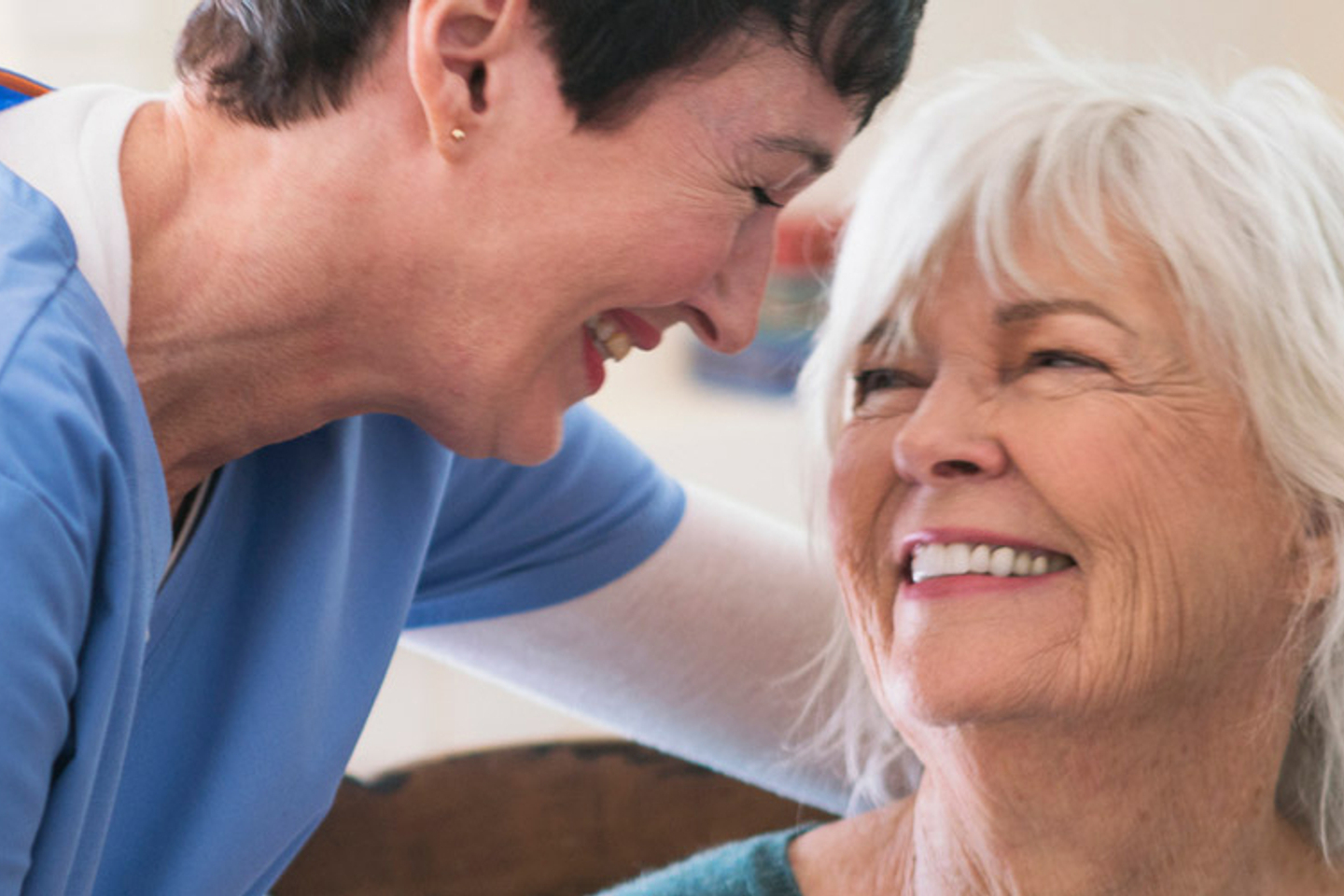 Vascular care in Florida
Your vascular health refers to the state of your blood vessels, which you may know more commonly as "veins" and "arteries."
This special system in your body is both delicate and complex, working closely with your heart to ensure you stay healthy. So, when your vascular system is compromised or develops diseases, the symptoms may not be what you'd expect. You might just have pain or cramps in your legs, for example, and may attribute that to age or something else. The vascular surgeons, doctors and teams at HCA Florida Healthcare's hospitals throughout Florida will always take you seriously when you voice these types of concerns. They will help diagnose your condition and get your vascular system working again.
Is your heart healthy?
Understanding your heart health is critical to getting the care you need. We offer a health risk assessment to help get you started.
Understanding your heart health is critical to getting the care you need. We offer a health risk assessment to help get you started.
Related Specialties
Learn more about our related specialties
Vascular disease we treat
Vascular diseases are conditions that impact your blood vessels, including your arteries and veins. Some vascular conditions and diseases include:
Aneurysms
Atherosclerosis ("hardened" arteries)
Cardiac arrest
Carotid stenosis
High blood pressure (hypertension)
Low blood pressure (hypotension)
Venous insufficiency
Vascular treatments and care we provide
We offer comprehensive care for vascular diseases to ensure you have access to the treatment that is right for you.
Peripheral vascular diseases (PVDs)
PVD refers to certain types of atherosclerosis. They are progressive diseases in which there are blockages in arteries of the brain, kidneys and legs. One of the most common types of PVD is peripheral arterial disease (PAD).
Understanding PAD
PAD is a type of PVD that impacts only the arteries, typically those that go into the arms and/or legs. This can cause you to have numbness or pain in your limbs.
Because PAD most often occurs in people who are 50 years old or older, this limb pain may be wrongly attributed to a "natural part of aging." Be sure to talk to your doctor about PAD if you have this type of pain or discomfort or if you suspect you may have other signs of vascular disease.
Diagnosing vascular diseases and conditions
We provide many ways to diagnose vascular problems and ensure we can get you the best care possible. Some of our diagnostic imaging techniques we use to determine these conditions include:
Arteriograms
Electrocardiograms and echocardiograms (to determine related heart issues)
Doppler ultrasonography for arteries and veins
Ultrasounds
Stress tests
Symptoms of vascular disease
Vascular diseases are serious conditions, so if you have any of the symptoms below, we recommend you seek medical attention as soon as possible:
Discoloration of the foot or leg
Feelings of coldness in the legs and feet
Intermittent pain or cramping in the arms or legs (claudication), especially if it worsens with exercise and lessens with rest
Numbness or tingling in the arms, hands, toes, feet or legs
Sores or ulcers on the foot or leg that heal slowly (Be careful, as these types of non-healing wounds are dangerous whether or not you have PAD.)
Weakness and atrophy of calf muscles
If you have intermittent cramping, numbness or coldness in your arms or legs, you may have early signs of vascular disease and should reach out to one of our cardiovascular specialists.
Noninvasive treatment for vascular disease
Our cardiovascular teams and vascular specialists will work closely with you to understand your condition and determine a treatment plan that works for you. We may begin with treatment plans that focus on nonsurgical methods, such as:
Diet changes
Exercise programs
Medication
Vascular surgery
When you need surgery to resolve your vascular problems, we offer many minimally invasive techniques, including endovascular procedures. These types of treatments are associated with:
Smaller incisions
Shorter recovery times
Less pain
Less stress on the heart
Types of vascular surgery we perform
We perform vascular surgeries as part of our advanced heart and vascular surgery programs. These surgeries include:
Balloon angioplasty — uses a specially designed catheter with a tiny balloon, which is inflated to widen a narrowed or blocked artery and increase blood flow to the heart
Carotid stenting — innovative, minimally invasive and lifesaving procedure that uses an X-ray guided catheter to hold the artery open
Intravascular stents — inserts a stent to widen a blocked or narrowed artery and increase blood flow to the heart
Intravascular thrombolysis — medication that dissolves clots in blood vessels and improves blood flow
Mechanical atherectomy — removes the buildup of plaque of fatty materials in diseased arteries
Ultrasound-accelerated thrombolysis
Our healthcare network offers access to one of the few places in the region for ultrasound-accelerated thrombolysis to treat deep vein thrombosis (DVT), a form of PVD. This advanced technology uses ultrasound waves to directly target and break up blood clots. It can treat even the most complex DVT cases, preventing the need for amputation and, sometimes, saving lives.
Looking for a location?
We also offer quality care at these other locations in our extended network.
Related Blog Posts
Fresh knowledge and insights in and around healthcare industry.