Heart and vascular surgery
Cardiovascular surgeons work to repair damage done to the heart and blood vessels. Damage can be caused by heart diseases or disorders, including heart failure and congenital heart defects. Surgery is a vital part of treatment for many heart conditions.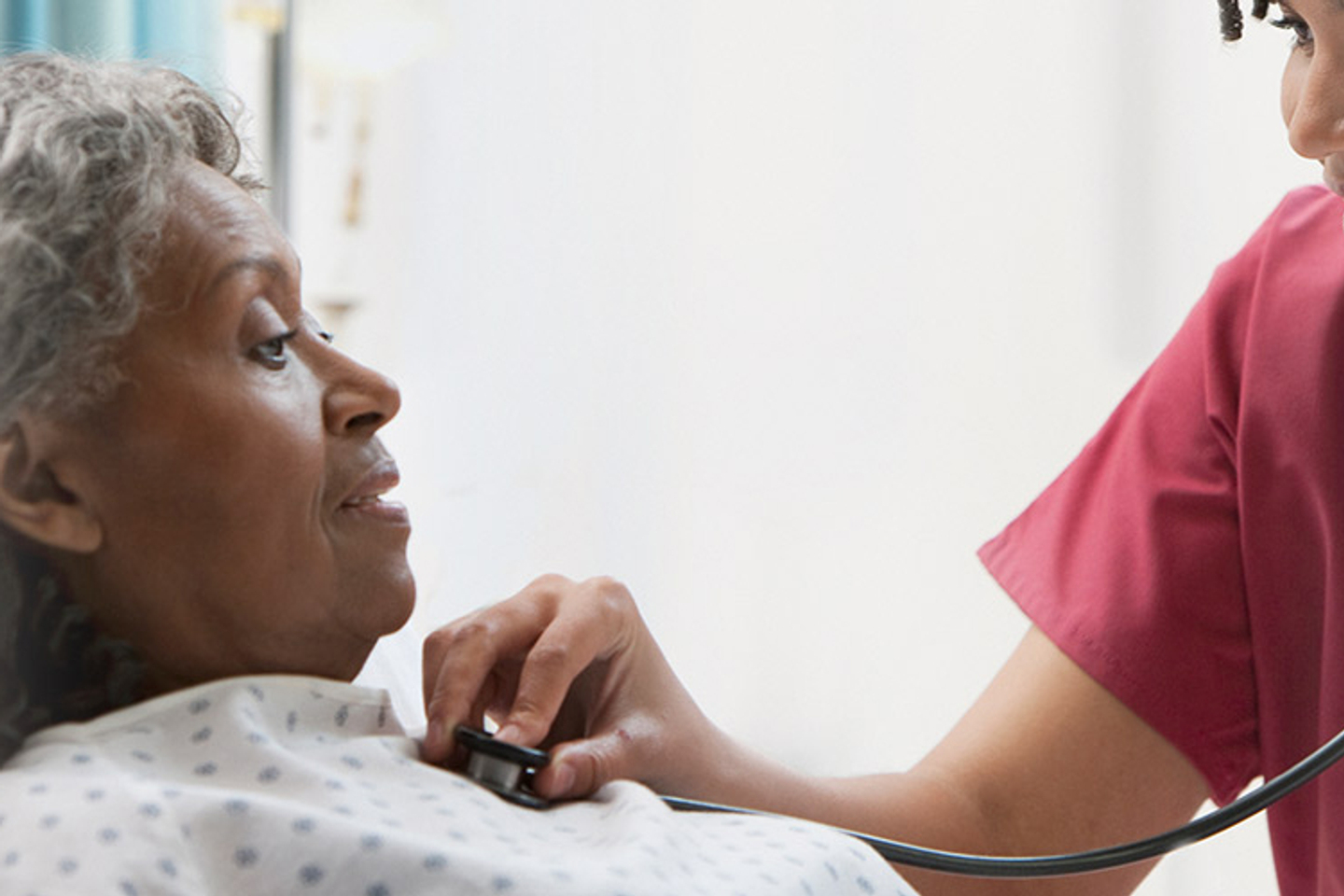 Heart and vascular surgeons in Pensacola
HCA Florida West Hospital's cardiovascular surgeons provide an array of highly advanced heart and vascular treatment options.
Surgery is a vital part of treatment for many heart conditions. Our cardiovascular surgeons work diligently to repair any heart and blood vessel damage you may have sustained due to heart disease, heart failure or congenital heart defects. Our goal is to provide minimally invasive cardiovascular care and offer quick recoveries and excellent outcomes for our patients.
Related Specialities
This is the lead-in copy that can provide a reinforcing statement.
Heart surgery
The board-certified surgeons at our hospital are trained to perform a number of cardiac surgeries, including device implantation and arterial stenting.
Understanding heart disease
Coronary heart disease occurs when major blood vessels (coronary arteries) become damaged by plaque and inflammation. This damage is due to high cholesterol, smoking, high blood pressure or diabetes, though it might be difficult to identity at first. Patients can prevent coronary heart disease by maintaining a healthy diet and exercising regularly.
Heart surgeries we perform
Our cardiologists are proud to offer advanced technologies and treatment options that provide our patients with comprehensive cardiac services. Our goal is to give the immediate treatment necessary to prevent and treat heart diseases and conditions.
Coronary artery bypass grafting (CABG)
CABG is a procedure to improve the blood flow to your heart muscle. This procedure may be necessary if arteries supplying blood to the heart are blocked.
CABG can ease symptoms caused by heart disease, such as chest pain and shortness of breath. Although this procedure doesn't cure the disease, it can improve heart function.
Coronary stenting/balloon angioplasty
The goal of an angioplasty is to open narrowed or blocked blood vessels which supply blood to the heart. A coronary artery stent is placed during or immediately after angioplasty to expand inside the coronary artery. The stent is left there to keep the artery open.
Device implantation
Our team offers heart device implantation, such as implantable cardiac defibrillators (ICDs) and cardiac pacemakers.
An ICD is a device used to keep track of your heart rate and is inserted under the skin. The device uses an electrical pulse to assist the heart to beat regularly. ICDs are often used in heart failure treatment and for patients who have an abnormal heart rhythm. They help restore the heart to a regular rhythm and prevent sudden cardiac death.
Vascular surgery
Our cardiovascular doctors also perform a wide range of minimally-invasive vascular surgery procedures.
Understanding vascular disease
Vascular disease is an abnormal condition of the vascular system (arteries and veins). Arteries transport blood, oxygen and nutrients from the heart to the rest of the body. Veins carry the blood back to the heart.
Blockages and buildup along this vast network of blood vessels causes vascular disease. If left untreated, vascular disease can lead to high blood pressure, stroke, heart attack, carotid artery disease, peripheral artery disease, aneurysm or even death.
Peripheral arterial disease (PAD)
Our vascular surgeons perform diagnostic procedures and surgical interventions for patients with PAD, also called peripheral vascular disease (PVD). With PAD, patients experience blockages in blood vessels away from the heart.
Patients with blockages in blood vessels of the legs experience significant pain and risk poor wound healing and eventual limb loss if blockages are not removed. If left untreated, PAD also increases the risk of heart attack and stroke. Through our comprehensive cardiology services, we perform peripheral interventions in our cardiac catheterization labs.
Vascular surgeries we perform
Our vascular specialists perform a range of surgeries to treat vascular disease. By offering minimally invasive endovascular procedures, we are able to provide our patients quicker recovery times.
Abdominal aortic aneurysm repair
This is a procedure that repairs a section of the aorta that has ballooned and is in danger of rupturing. Depending on the patient's condition, the surgeon may perform the repair with traditional open surgery or minimally invasive endovascular grafting.
Endovascular grafting involves the surgeon guiding catheters to the aorta to place a stent (wire mesh tube). The stent is surrounded with a fabric liner to reinforce the weak area of the aorta.
Arteriogram
An arteriogram is an imaging test that uses X-rays and a special dye to see inside the arteries. It can be used to see arteries in the heart, brain, kidneys and many other parts of the body. An arteriogram helps vascular surgeons see how blood moves through the arteries and to check for any blocked or damaged arteries. Necessary treatments are often performed at the same time as an arteriogram.
Atherosclerosis endarterectomy
Atherosclerosis endarterectomy is the open surgical removal of plaque from a blood vessel. The goal of treatment is to eliminate the buildup of plaque in your arteries.
Bypass surgery for vascular disease
Bypass surgery consists of procedures that use grafts to reroute blood flow around a blocked blood vessel. Bypass operations improve blood supply, allowing oxygen to reach tissues that were previously deprived of oxygen. Our vascular surgeons perform bypass surgeries for all vessels of the body.
Carotid endarterectomy
A carotid endarterectomy removes plaque from the artery that supplies blood to the brain. This procedure is often recommended for patients who have had a mild stroke. A femoral endarterectomy is a similar operation to carotid endarterectomy, in which the diseased lining of the femoral artery can be removed and blood flow is restored.
Thrive Blog
Read our blogs to learn about preventive care and ways you can take charge of your health and well-being.
Looking for another location?
We also offer quality care at these other locations in our extended network.