Surgery
Surgery is the medical treatment of diseases or injuries with instruments used to influence the body. Surgery is used to correct injuries and improve function as a medical necessity or on an elective basis, including some plastic surgery procedures.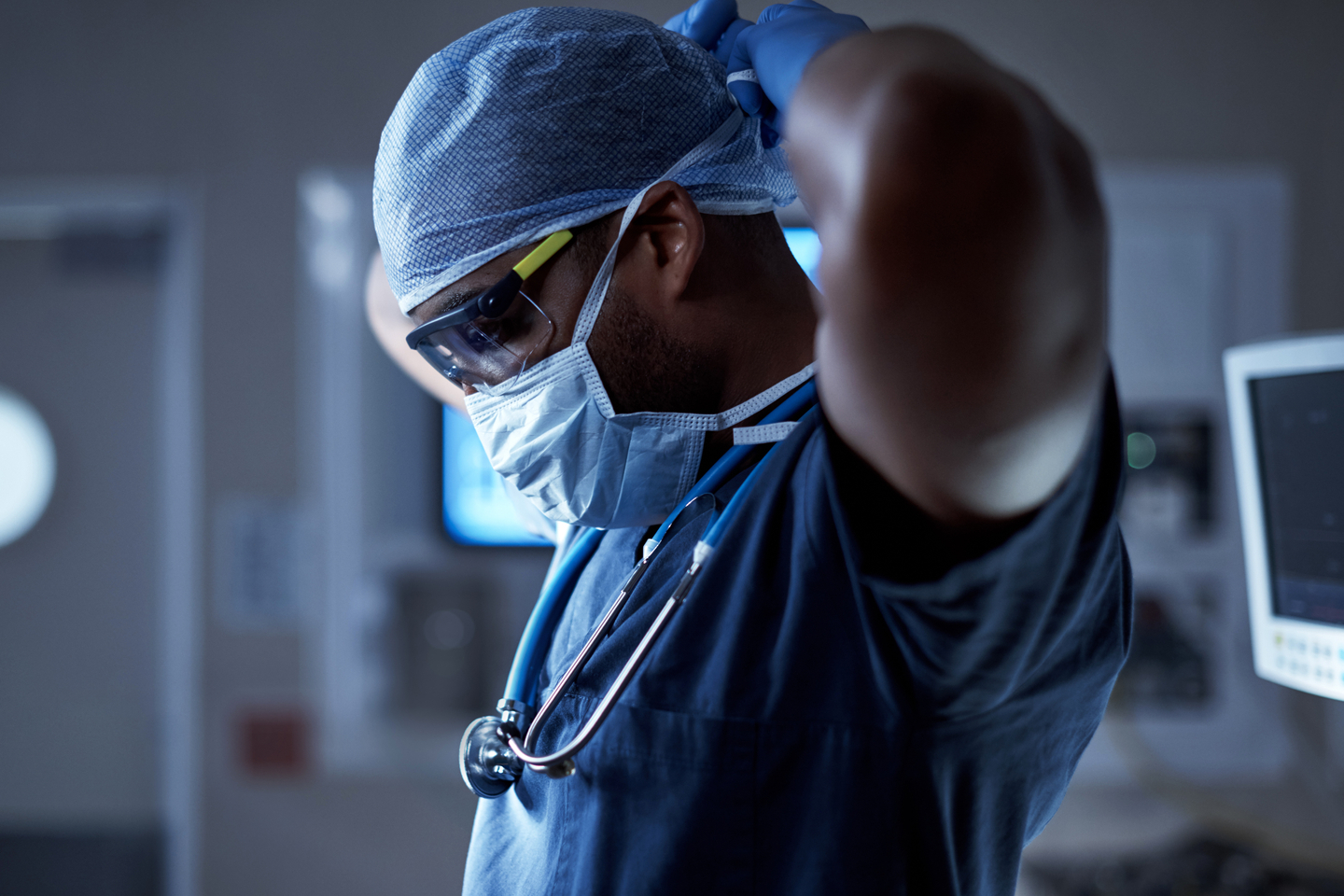 Surgeons in Pensacola
It's normal to feel uneasy about surgery. If you entrust us with your surgical care, our teams will do everything we can to lessen that feeling for you and your family.
Our general, orthopedic, cardiothoracic and other specialized surgeons offer a wide range of advanced procedures in their respective specialties. HCA Florida West Hospital's surgical wing features 12 operating suites, expansive preoperative and recovery room areas and state-of-the-art equipment. In this spacious, modern environment, our surgeons and staff are better equipped than ever to deliver exceptional patient care, which is our top priority.
Looking for another location?
We also offer quality care at these other locations in our extended network.
Our surgical services
We use advanced surgical technology, including a robot-assisted surgical system and a fully digital operating room, to give you the high-quality surgical care you deserve.
Types of surgery we provide
Some of the surgeries we specialize in are:
Gastrointestinal surgery
When conservative treatments for digestive health disorders do not relieve symptoms, surgery may be necessary. Our surgeons use minimally invasive procedures whenever possible, including an incisionless approach to gastroesophageal reflux disease (GERD) surgery.
Gynecologic surgery
When medication and non-invasive procedures are unable to relieve symptoms, gynecologic surgery may be necessary. Some of the procedures we perform include hysterectomy, myomectomy and sacrocolpopexy.
Heart and vascular surgery
Our cardiac specialists are dedicated to improving each patient's cardiovascular health. We offer a range of heart and vascular surgeries, from minimally invasive treatments to complex procedures, to treat vascular disease and heart conditions.
Orthopedic surgery
We offer comprehensive orthopedic care services to diagnose and treat bone and joint conditions. In addition to a dedicated joint replacement program, we also provide a spinal cord injury program. Through dedicated rehabilitation services, we help each patient regain mobility and function after orthopedic surgery.
Urologic surgery
Prostate cancer affects the prostate gland and may spread to surrounding structures. We provide prostate cancer surgeries to remove the cancer, preserve urinary function and — when applicable — preserve erectile function.
Robotic surgery
Minimally invasive and state-of-the-art, robotic surgery can offer you effective results and a faster recovery.
Our robotic surgery system
HCA Florida West Hospital uses robotic surgery when possible, which provides surgeons with an alternative to both traditional open surgery and conventional laparoscopy. This surgical system puts a surgeon's hands at the controls of a state-of-the-art robotic platform.
Benefits of robotic surgery
Surgeons use the robotic surgery system to operate through tiny incisions, gaining robotic precision and control. Because the surgery is less invasive, patients can experience the following benefits:
Faster recovery and return to normal activities
Less scarring
Reduced pain
Shorter hospital stay