ICU
The ICU, or intensive care unit, is the department of the hospital where critically ill patients receive treatment, specialized care and close monitoring by a multidisciplinary medical team.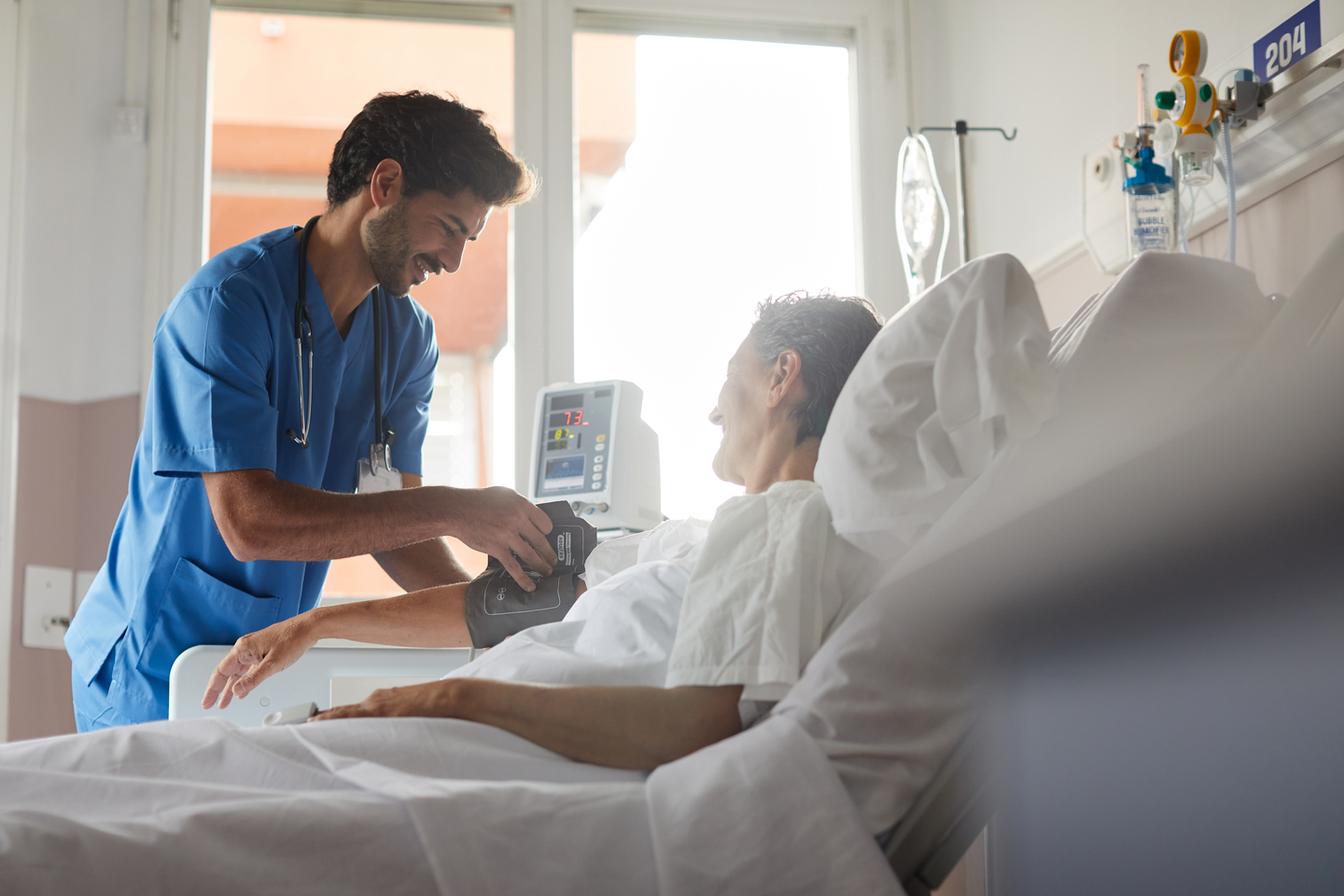 Intensive care unit (ICU) in Brooksville, Florida
We understand no one wants to see a loved one in need of intensive care. However, if the need arises, our team is readily equipped to support your loved one and your family.
At HCA Florida Oak Hill Hospital, the critical care medicine specialists and caregivers in our ICU work around-the-clock to provide multidisciplinary care in a compassionate environment. Our ICU team partners with other specialty medical teams to ensure patients in critical condition receive the comprehensive, specialized care they deserve.
Our critical care medicine services
Throughout your loved one's time with us, our goal is to deliver superior care and ensure you and your family feel well-informed every step of the way.
Intensivist approach to critical care
Our board-certified critical care specialists — also called intensivists — use their advanced skills to perform specialized, lifesaving, bedside procedures in our 36-bed ICU. An intensivist is always on-site in our ICU.
Benefits of our intensivist approach
With this intensivist approach, we are able to react immediately as circumstances change and provide the rapid, specialized treatment our ICU patients need exactly when they need it. This results in significantly improved patient outcomes and satisfaction.
This intensivist approach provides more benefits, including:
Appropriate placement of patients in the correct level of care
Decreased hospital-acquired infection
Decreased mortality
Decreased ventilator days and associated complications
Fewer adverse events
Fewer clinical and procedural complications
Patient safety prioritization
Reduced length of stay in the ICU
Neonatal intensive care unit (NICU)
Our hospital is also home to a NICU. Here, our neonatal care team — which includes neonatologists and NICU nurses — provides advanced care to babies who need extra care and monitoring after birth. This team works closely with the obstetrician gynecologists (OB/GYNs), midwives and hospitalists in our labor and delivery unit. Additionally, our NICU offers 24/7 security for the safety of the babies in the NICU and the peace of mind of their parents.
The Healthy Living Blog
Fresh knowledge and insights in and around healthcare industry.
Learn more about one of our amazing colleagues who we have had the privilege to work alongside and care like family.
Learn more about one of our amazing colleagues who we have had the privilege to work alongside and care like family.
Looking for another location?
We also offer quality care at these other locations in our extended network.