NICU
The neonatal intensive care unit provides critical care to newborns who are ill or premature. Many factors may lead to a newborn being admitted to the NICU, including low birth weight or complications during delivery. The NICU staff works closely with parents to develop a treatment plan for their newborn.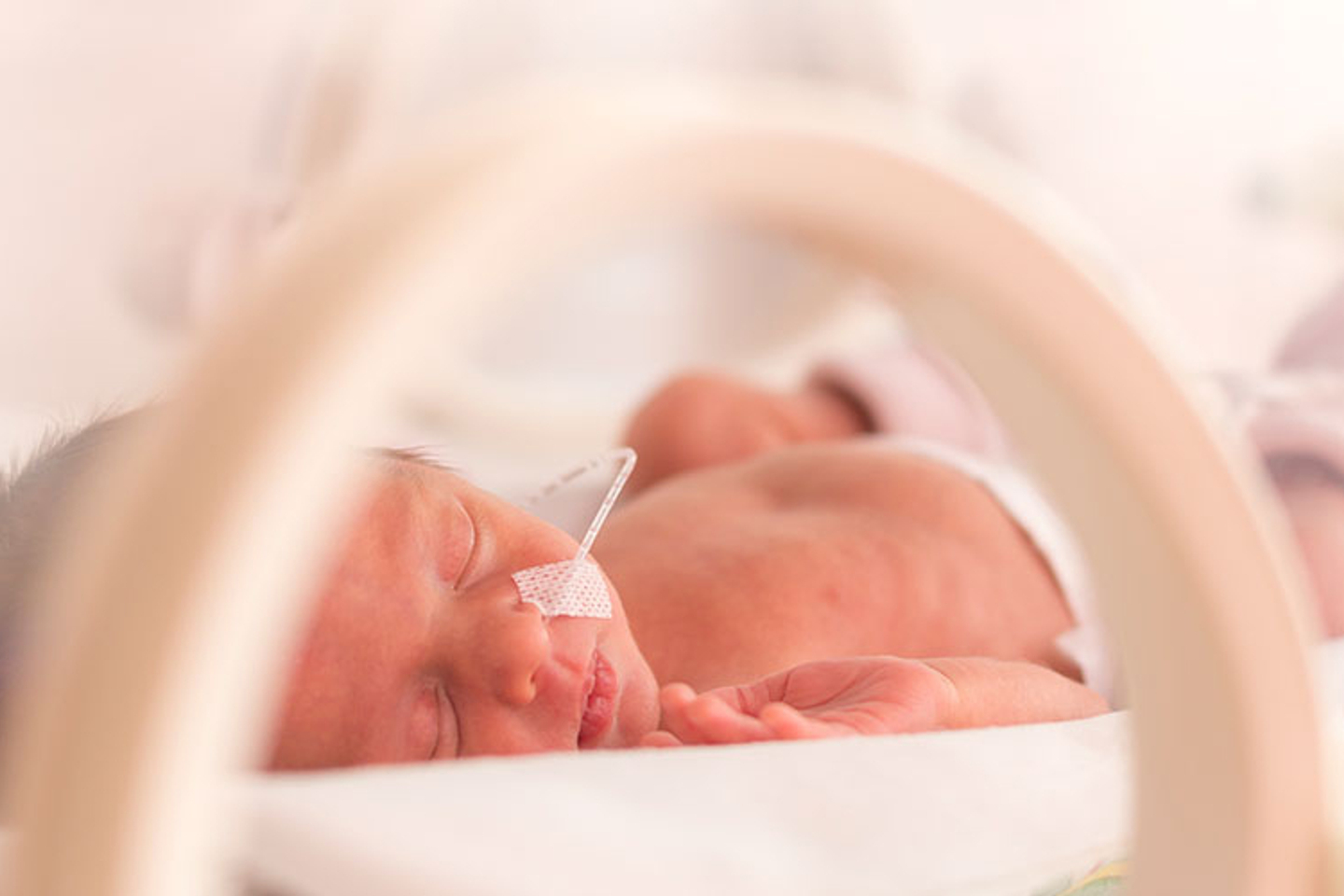 Neonatal intensive care unit (NICU) in Brooksville, Florida
When your baby needs an extra level of attention and support after they're born, you're in excellent hands at HCA Florida Oak Hill Hospital.
Our NICU is fully equipped to provide the support and attention necessary for babies with a wide range of needs. From 24/7 critical care to comprehensive breastfeeding support, our team will be there to offer compassionate, family-centered care for your baby.
Conditions we treat in our NICU
The focus of our NICU is to provide compassionate, short- and long-term care for newborns with various complications and conditions. These conditions include:
ABO incompatibility
Anemia
Apnea
Asphyxia
Aspiration
Bradycardia
Breathing problems, including periodic breathing
Cerebral palsy
Cerebrospinal fluid (CSF) conditions
Coarctation of the aorta
Cyanosis
Desaturation
Feeding difficulties
Patent ductus arteriosus (PDA)
Persistent pulmonary hypertension of the newborn (PPHN)
Pneumonia
Pneumothorax
Polycythemia
Premature birth
Reflux
Respiratory distress syndrome (RDS)
Retinopathy of prematurity (ROP)
Retractions
Seizures
Sepsis
Septal defect
Tetralogy of Fallot (ToF)
Total parenteral nutrition (TPN)
Transposition of the great arteries
Family-centered NICU services
Our NICU is designed to allow for focused bonding with your baby, while we offer the intensive attention critical to their earliest moments and most serious needs.
Features of our NICU
Features of our unit include:
Private NICU suites: We encourage both baby and mom (when mom is medically cleared and discharged) to room together in private NICU suites.
Designed for bonding: We include special recliners to promote bonding and "kangaroo" care, or skin-to-skin contact, with your baby.
Free Wi-Fi: We understand your priority is your newborn. You should be able to connect to the online resources you need during this time as easily as possible. This is why we provide a convenient Wi-Fi network, free of charge.
Secured unit: We provide 24/7 security for the NICU to ensure the safety of your newborn.
Secure remote viewing access: If you or your family members need to leave the NICU, you will be able to view your newborn safely with our secured advanced monitoring access.
Breastfeeding support
We encourage breastfeeding for all newborns. As part of our labor and delivery services, our lactation specialists are available on-site to offer support and guidance. You can contact our lactation specialists at (352) 606-7304.
We offer human donor milk, as recommended by the American Academy of Pediatrics, as well as breastfeeding classes and support groups. Our hospital also follows breastfeeding protocols from the Baby-Friendly Hospital Initiative, created by the World Health Organization and the United Nations Children's' Fund.
Our neonatal doctors and nurses
Our maternity teams are expertly trained to take expert care of you and your baby. Our NICU teams have even deeper knowledge and experience with the complex issues that may result in your baby's need for this level of care.
Our NICU caregivers
Our board-certified neonatal doctors work with the following NICU team members to provide specialized care for your baby:
24/7 critical care intensivists
24/7 hospitalists
24/7 midwives
24/7 on-site security personnel to ensure a safe environment
Board-certified maternal-fetal medicine specialist
Board-certified NICU nurses
Board-certified obstetrician gynecologists (OB/GYNs) and high-risk OB/GYNs
Licensed clinical social worker dedicated to NICU babies and families
---
The Healthy Living Blog
Fresh knowledge and insights in and around healthcare industry.
Looking for another location?
We also offer quality care at these other locations in our extended network.