Ear, nose and throat
Ear, nose and throat specialists provide care for the head and neck. Commonly referred to as ENTs, these physicians treat a range of conditions, including allergies, sore throat, ear infections, hearing loss, sinusitis and certain types of cancer.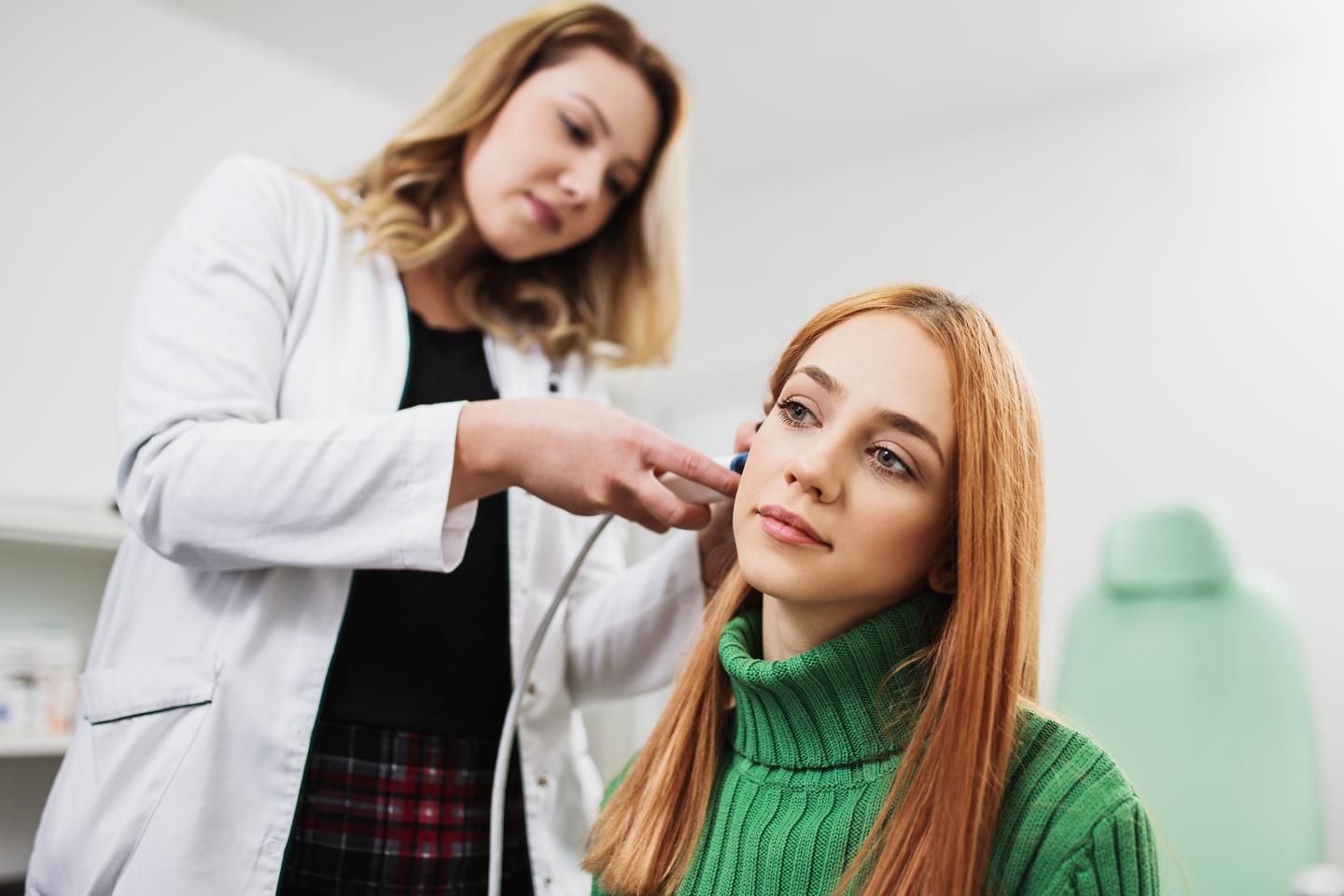 Ear, nose and throat (ENT) doctors in Brooksville, Florida
Anything that affects your head and throat — e.g., congestion, an ear ache, problems swallowing — can make your day to day life difficult, but we've got specialists who can help.
At HCA Florida Oak Hill Hospital, our ENT specialists offer you expert care for all kinds of acute and chronic conditions that impact your ears, nose and throat. Using advanced diagnostic services and a range of treatment options, we will work closely together to help alleviate your discomfort and restore your health.
ENT conditions we treat
Our compassionate and well-equipped ENT doctors and specialists are able to treat a wide range of conditions. Common ENT conditions include: 
Deviated septum and other nasal obstructions
Diseases of the throat and larynx
Dizziness
Ear infections
Hearing loss
Infections, including sinusitis
Ringing in the ears (tinnitus)
Smell disorders
Swallowing disorders
Our ENT services
Our team will work with you to identify the best treatment option for your unique health needs and potentially recommend non-invasive treatment options like:
ENT treatments we offer
Our team will work with you to identify the best treatment option for your unique health needs. When possible, they will recommend noninvasive treatment options like:
Antibiotics
Nasal saline sprays or drops
Steam inhalation
Topical nasal steroid sprays
ENT surgery
Although we try to offer noninvasive treatment options initially, there are conditions and circumstances where a surgical option would be the best approach. Our ENT specialists provide a range of treatment options with our advanced surgical technology.
Surgical procedures performed in our hospital include:
Adenoidectomy: removal of the adenoids
Frenulectomy: surgical correction of tongue-tie
Functional endoscopic sinus surgery: minimally invasive sinus disease treatment
Laryngoscopy: a small device to view the throat and larynx (voice box)
Myringotomy with pressure equalizing tubes: ear tubes that allow air into the middle ear
Parathyroidectomy: removal of the parathyroid gland(s)
Parotidectomy: removal of the parotid gland
Septoplasty: correction of a deviated septum
Thyroidectomy: removal of all or part of the thyroid gland
Tonsillectomy: removal of the tonsils
Tracheostomy: creation of an opening for a breathing tube
The Healthy Living Blog
Fresh knowledge and insights in and around healthcare industry.
Looking for another location?
We also offer quality care at these other locations in our extended network.