NICU
The neonatal intensive care unit provides critical care to newborns who are ill or premature. Many factors may lead to a newborn being admitted to the NICU, including low birth weight or complications during delivery. The NICU staff works closely with parents to develop a treatment plan for their newborn.
Level III Neonatal Intensive Care Unit (NICU) in Margate, Florida
When your baby needs specialized care in a healing environment, HCA Florida Northwest Hospital is here to provide compassionate critical care.
The team in our Level III NICU is committed to delivering individualized care for infants born prematurely or critically ill in Margate, Coral Springs and the surrounding communities. Working together, we offer highly skilled neonatal care in a family-centered environment.
We're always here to help
If your baby needs additional care within our NICU, we are here any time to discuss your questions or concerns.
If your baby needs additional care within our NICU, we are here any time to discuss your questions or concerns.
Related specialties
Learn more about our related specialties
Features of our NICU
As part of our commitment to providing you and your baby with comprehensive labor and delivery services, we offer a NICU and intermediate care nursery when your baby needs an extra level of support.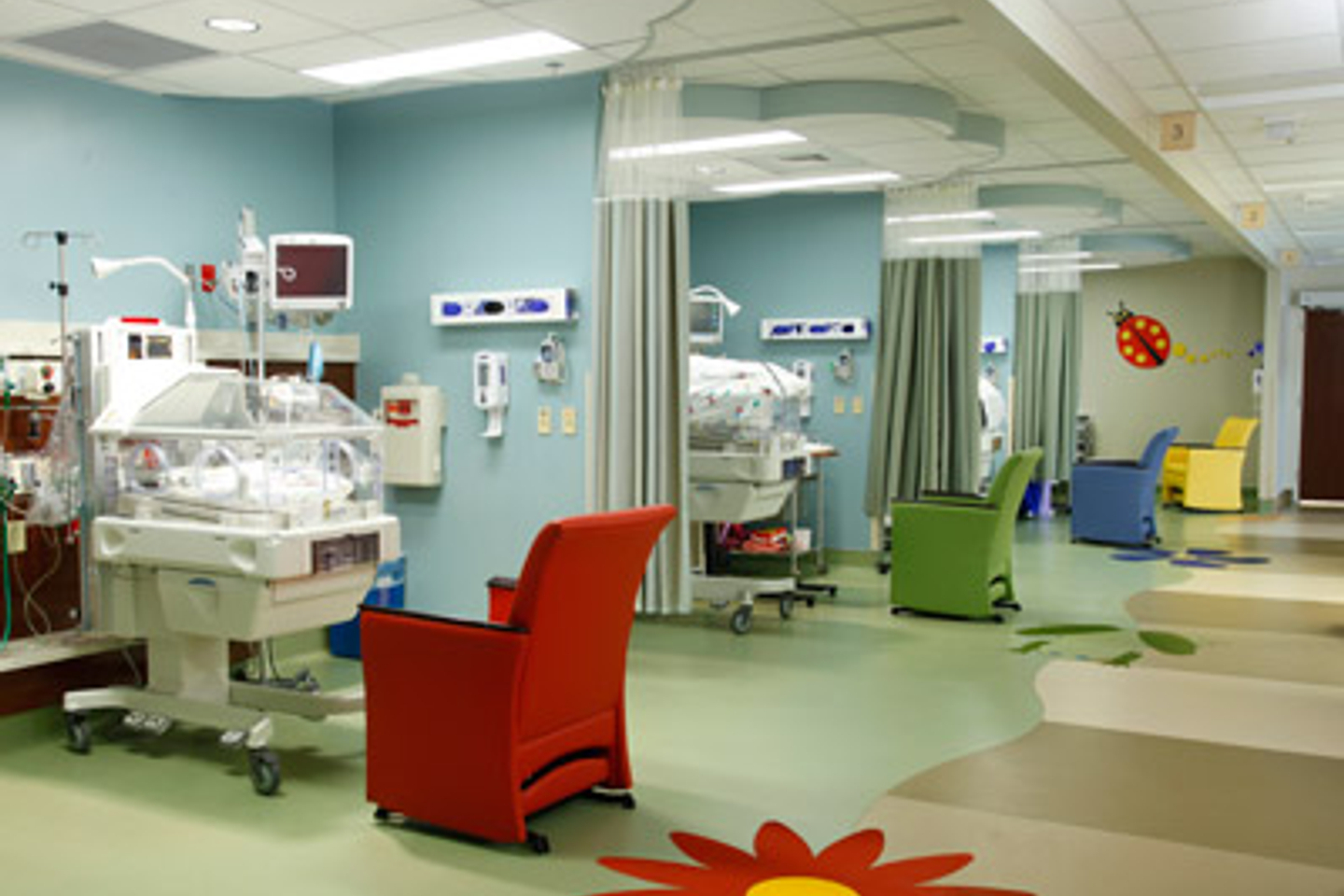 Your baby will be admitted to an incubator or warming bed where their care will be constantly monitored by neonatologists and a specialized pediatrician.
Our Level III NICU is a 16-bed unit located in close proximity to our postpartum unit. Features include:
24-hour board-certified neonatologist and neonatal nurse practitioner coverage
24-hour coverage by a respiratory therapist with Level III NICU experience
A highly secure area for families
Dedicated case manager for our NICU and obstetric areas
Nitric oxide capabilities for persistent pulmonary hypertension
Preoperative and postoperative stabilization
Specialized care for your baby's needs
The NICU team takes pride in offering parents a full range of supportive therapies and pediatric services, including:
Donor milk program
Infant CPR education
Lactation consultants
Long-term nutritional support
One-to-one education program for parents: "Your NICU Baby Now" from the Newborn Channel
Parenting and infant care classes
Physical therapy
Dedicated NICU specialists
Our NICU is staffed by board-certified neonatologists who are in-house and available 24/7.
Our team also includes specially trained neonatal nurses and respiratory therapists.
We recognize the need for parents to be involved in their baby's care. This is why parents have 24-hour access to the NICU and team to ensure they feel connected to their children.
Our neonatal specialists also offer pediatric subspecialty consultations in the following areas:
Allergies
Echocardiography
Genetics
Infectious disease
Neurological care
Radiology
---
Dedicated NICU specialists
The Healthy Living Blog
Fresh knowledge and insights in and around healthcare industry.
Looking for a location?
We also offer quality care at these other locations in our extended network.