NICU
The neonatal intensive care unit provides critical care to newborns who are ill or premature. Many factors may lead to a newborn being admitted to the NICU, including low birth weight or complications during delivery. The NICU staff works closely with parents to develop a treatment plan for their newborn.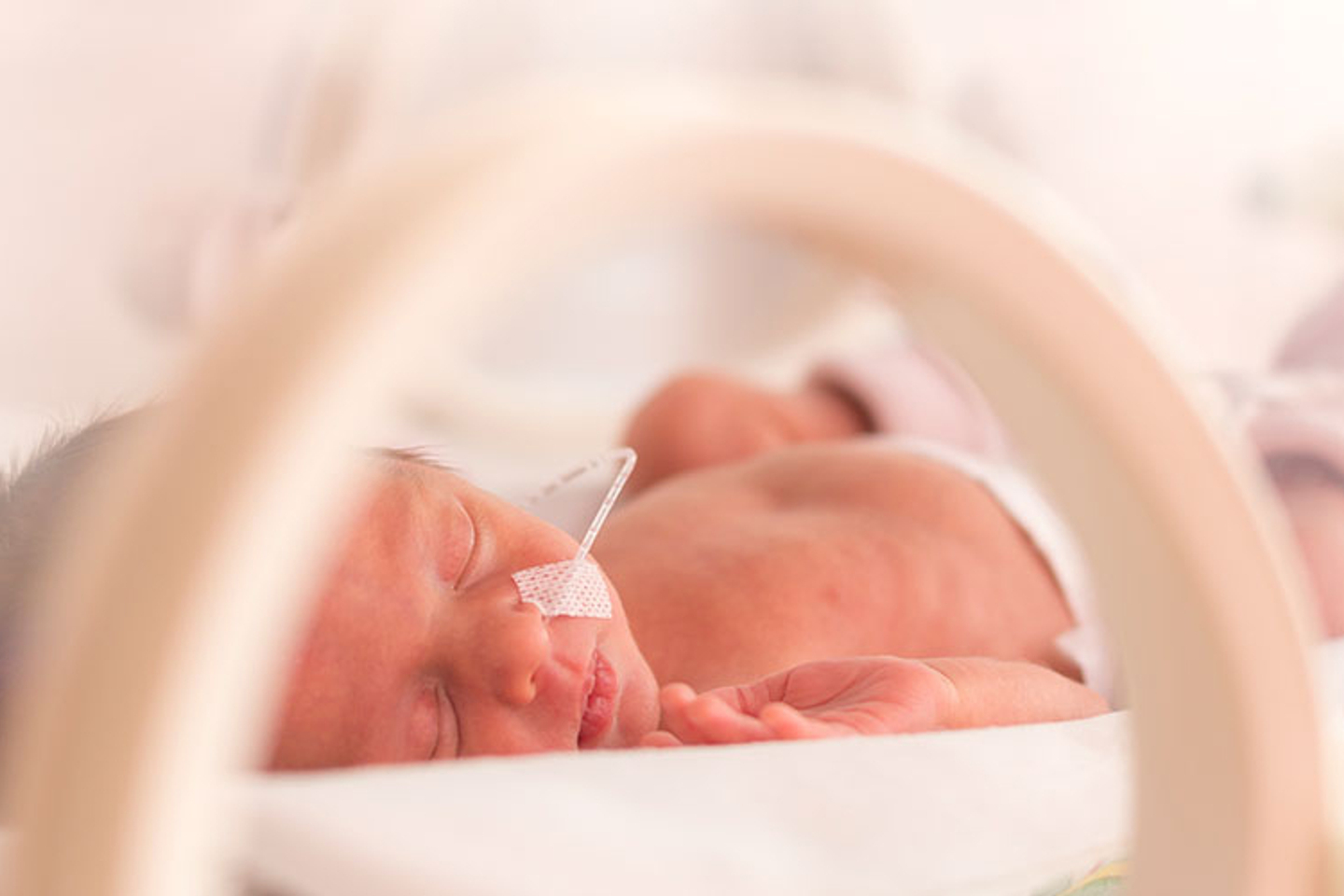 Neonatal intensive care unit (NICU) in Davie, Florida
If your child requires extra medical support following delivery, you can feel confident in the quality of care they will receive at the Level III NICU at HCA Florida University Hospital.
Our neonatologists provide compassionate treatment and support to babies who are born prematurely, with an illness or who are in need of extra medical care. Every infant in the NICU is closely monitored by highly trained neonatologists and other healthcare professionals. We also provide comprehensive support services and educational resources for parents.
Our NICU services
We offer a wide range of treatment options and dedicated programs to ensure every newborn in our Level III NICU is receiving the individualized care they need.
Services offered at our Level III NICU include
Neonatal ventilators for respiratory support
Long-term nutritional support provided through total parenteral nutrition (TPN) — nutrition provided through intravenous (IV) administration
Nitric oxide administration available to treat newborns with persistent pulmonary hypertension (a type of high blood pressure affecting the arteries in the lungs and heart)
Total body cooling as a treatment for newborns to reduce the body temperature after birth and prevent potential brain damage
Donor milk program, which allows supplementation with donor milk when a mother is unable to provide enough breast milk
Cuddle program, which provides trained volunteers who come in and hold NICU babies when families are unable to visit, aiding in developmental support
Cribs for Kids® safe sleep program, which uses specialized swaddles instead of blankets to create a safer sleep environment for infants
Support for the mothers own milk initiative by the Florida Perinatal Quality Collaborative (FPQC), aimed at increasing the amount of milk received by low birth weight infants from the mother
Specialized turtle baths for bathing babies in the NICU that allows babies to remain swaddled
Parental support
We know that having a child in the NICU can be stressful. Our staff makes the extra effort to provide resources and educational opportunities for parents, including:
Breastfeeding support
Parent-baby classes
Cardiopulmonary resuscitation (CPR) training for parents and caregivers
Bereavement committee with grief counseling
---
Baby care classes
The staff at our NICU wants parents to feel confident caring for their baby at home. We hold baby care classes once a week for families with babies in the NICU. These classes, led by nurses certified in teaching infant CPR, help parents feel more comfortable when they take their baby home.
---
NICU breastfeeding support
As your baby's health improves, we encourage mothers to provide breast or bottle feedings. A baby in the NICU may not be able to breastfeed immediately, so we encourage parents to be patient until your child is well enough to feed. Women who plan to breastfeed can store their pumped breast milk and colostrum in an on-site freezer until it's needed.
Our hospital also features a lactation center. Lactation consultants are available to work with new moms one-on-one, offering breastfeeding classes before delivery. Upon request, they will also meet with new moms after delivery.
---
NICU breastfeeding support
Looking for a location?
We also offer quality care at these other locations in our extended network.