NICU
The neonatal intensive care unit provides critical care to newborns who are ill or premature. Many factors may lead to a newborn being admitted to the NICU, including low birth weight or complications during delivery. The NICU staff works closely with parents to develop a treatment plan for their newborn.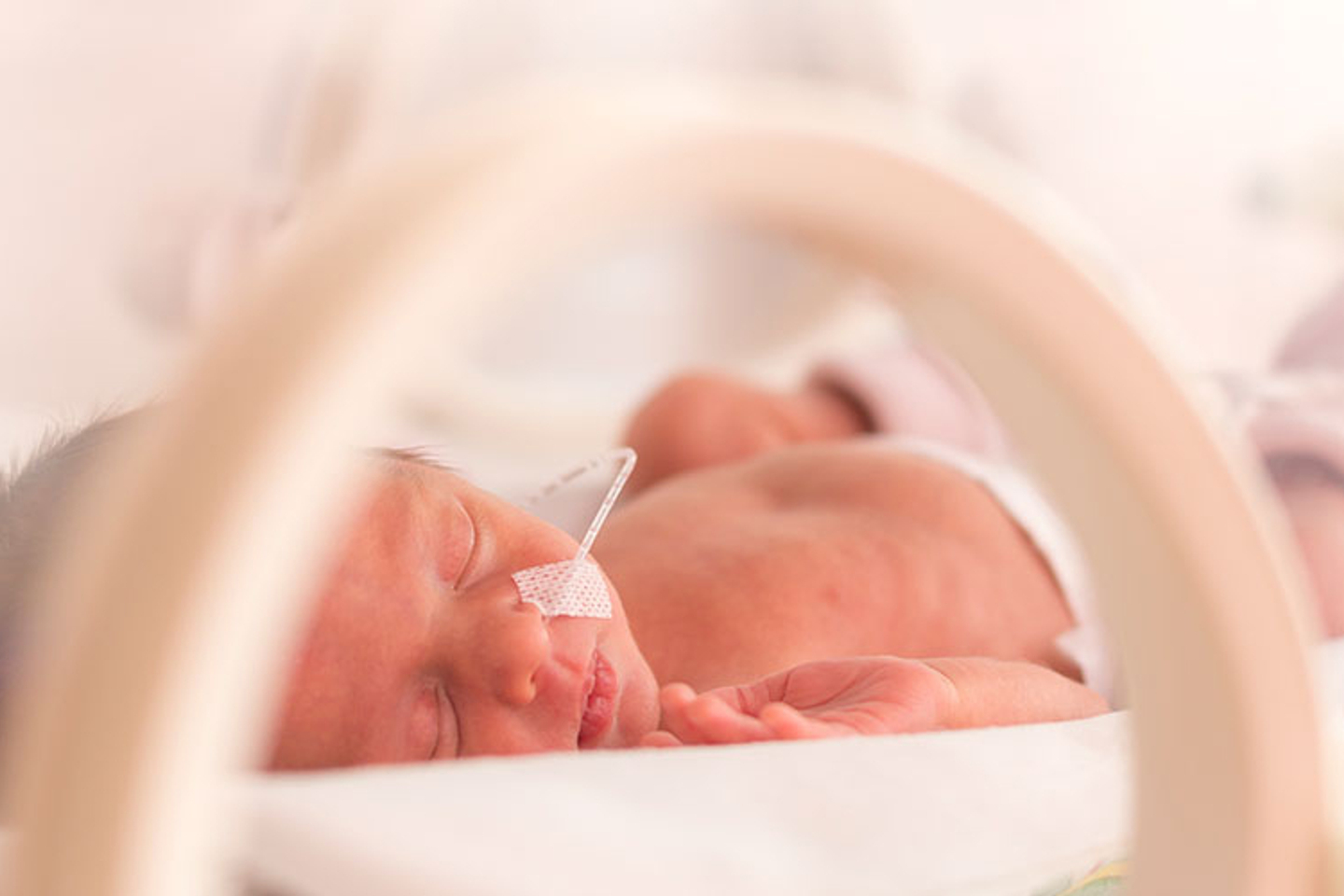 Level II NICU in Palm Beach County, Florida
When your baby needs an extra level of care following birth, you can trust our neonatal intensive care unit (NICU) to provide compassionate and highly skilled support.
At HCA Florida Palms West Hospital, our Level II NICU offers 24/7 specialized medical care to critically ill infants by board-certified neonatologists and an experienced nursing team. Our NICU is part of The New Life Center that has been delivering babies in Loxahatchee since 1986. You can count on our experienced team to provide the support and attention your baby needs to heal in a family-centered environment.
Related specialties
Learn more about our related specialties
Features of our NICU
As a Level II NICU, we provide advanced care for babies who are recovering from serious health conditions. Features of our NICU include:
24/7 level II neonatology coverage
A family-centered environment providing newborns and their parents with the support they need
Human milk fortifier to nutritionally enhance milk for premature infants
Live video streaming which enables families to watch their newborn at any time
Social worker dedicated to NICU babies and their families
Ten private, state-of-the-art hospital rooms offering the latest in neonatal technology
Labor and delivery services
Our labor and delivery program provides comprehensive resources for you and your baby before, during and after the birthing experience. This includes childbirth classes, breastfeeding support and postpartum care.
Healthy Living Blog
Fresh knowledge and insights in and around healthcare industry.
5 foods that help fight depression 
Different foods can have additional benefits involving more than just fueling the body. This listicle will discuss foods that aid the body in combating depression.
Looking for a location?
We also offer quality care at these other locations in our extended network.