Cardiology
Cardiology is the medical treatment of the heart and parts of the circulatory system as they relate to the heart. Cardiologists specialize in diagnosing and treating conditions related to the cardiovascular system.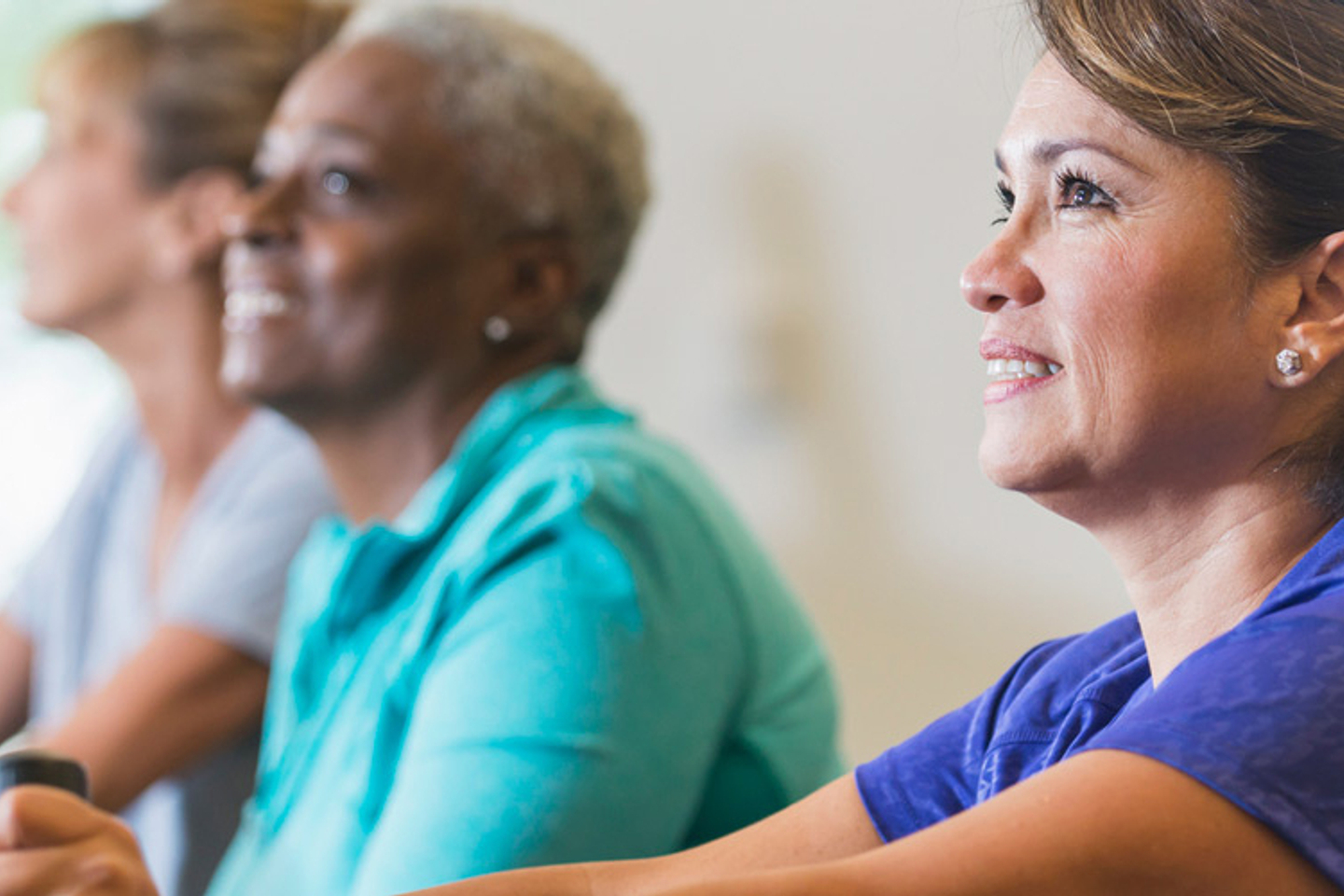 Heart and vascular care in Fort Lauderdale, Florida
The Heart and Vascular Institute at HCA Florida Northwest Hospital offers a comprehensive program to treat and manage heart diseases.
From simple to complex cases, our specialized team helps develop a personalized care plan for your heart. We have worked diligently to establish this program in such a way that it meets your needs and puts you and your family at the center of your treatment plan. You'll find our program is staffed with experienced cardiologists, interventional radiologists, pulmonologists and internists.
Related specialties
Learn more about our related specialties.
Our heart care programs and services
We are committed to providing you with comprehensive cardiac care and services as we help you lead a heart-healthy life. 
Cardiovascular diagnostics
Our facilities include specialty cardiac laboratories (labs) that enhance our physicians' abilities. The technology in these labs lets us quickly and effectively diagnose and learn more about your condition. This gives our heart doctors the information they need to develop a treatment plan that's just right for you.
Echocardiography lab
Our echocardiography lab is equipped with the latest cardiac transthoracic (heart-related) and transesophageal (esophagus-related) ultrasound systems. Our advanced technology provides enhanced imaging resulting in greater accuracy and precision for diagnostics and treatment.
Specialized procedures performed in the echocardiography lab include the following:
Diagnostic 2D echocardiography
Transesophageal echocardiography
Electrophysiology (EP) lab
Cardiac EP is the study of the heart's electrical system and involves the insertion of an electrode catheter (thin, flexible tube) into the heart.
Our EP lab has state-of the-art technology capable of performing a wide range of procedures, including:
Atrioventricular nodal conduction recording
Atrial and ventricular pacing and recording
Comprehensive EP studies
Cardiac 3D mapping
Cardiac ablations and implantations
Our electrophysiologists offer advanced treatment options to address both simple and complex heart rhythm disorders, also known as arrhythmias.
Cardiac catheterization lab
Cardiac catheterization is a medical subspecialty focusing on using minimally invasive techniques with imaging guidance. Specifically, a heart catheterization is an X-ray imaging exam that allows your cardiologist to see if any of your coronary arteries have blockages. It also allows them to evaluate the functionality of your heart valves.
Our two newly upgraded, state-of-the-art cardiac catheterization labs are equipped with the latest medical technology and is available 24 hours a day for emergency services. This includes catheter-based procedures used to diagnose and treat certain heart conditions. These minimally invasive procedures reduce recovery times compared to traditional surgical approaches.
The benefits of catheter-based interventions also include shorter hospital stays, reduced pain and less visible postoperative scarring.
Our heart and vascular treatments
To treat heart conditions and vascular diseases, our heart hospital offers a range of services, including:
Cardiovascular surgery
EP studies
Emergency percutaneous coronary replacement
Interventional cardiac catheterization
Temporary pacemaker surgery
Our hospital also has a dedicated Cardiovascular Intensive Care Unit (CVICU) to ensure optimal support and recovery for cardiac patients.
Atrial fibrillation (AFib) treatments
We offer several leading treatment options to safely and easily treat AFib before life-threatening effects can occur.
Some of these minimally invasive techniques include:
Atrial flutter ablation
Supraventricular tachycardia (SVT) ablation
Ventricular-tachycardia (VT) ablation
Many individuals who have had these procedures enjoy quick recoveries and require no further treatment for their AFib.
Left atrial appendage closure (LAAC) implant
If you have non-valvular AFib, we offer you an alternative to long-term warfarin medication (blood thinners) — the LAAC implant.
The LAAC implant closes off an area of the heart to keep harmful blood clots from the left atrial appendage from entering the bloodstream and potentially causing a stroke. By closing off the left atrial appendage, the risk of stroke may be reduced, and, over time, you may even be able to stop taking warfarin.
Implanting the LAAC device is a one-time procedure that usually takes about an hour to complete. Following the procedure, you typically need to stay in the hospital for 24 hours. This lets us keep a close eye on you and help you begin to recover successfully.
If you are able to stop taking warfarin, that is something your cardiologist will discuss with you in about 30 to 45 days after the surgery.
Emergency heart care
When you experience chest pain or discomfort, or other symptoms of a heart attack, we offer emergency services 24/7 to promptly diagnose and treat you. We always have teams and technology standing by and dedicated to this type of care. They will work as fast as possible to ensure you are treated right away, saving your heart tissue and possibly even your life.
Don't take heart attack symptoms lightly. If you believe someone is experiencing a heart attack, immediately call 911.
The Healthy Living Blog
Fresh knowledge and insights in and around healthcare industry.
5 foods that help fight depression 
Different foods can have additional benefits involving more than just fueling the body. This listicle will discuss foods that aid the body in combating depression.