Breast health
From regular checkups and screenings to the latest imaging technologies and treatments, you can access all our expert breast care services at our convenient location.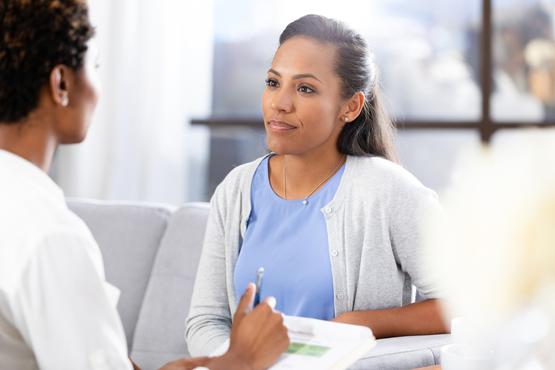 Breast health specialists in Atlantis, Florida
Breast care is an essential component of women's health care.
That's why the HCA Florida JFK Hospital Breast Center provides complete breast health resources in Palm Beach County and the surrounding communities. Using the latest diagnostics and imaging technologies, we deliver clear images and accurate diagnoses to help you maintain your breast health. This includes advanced services for the professional screening, detection and treatment of breast cancer.
Screening Mammogram
You can now schedule a screening mammogram online.
You can now schedule a screening mammogram online.
Related specialties
Learn more about our related specialties
Comprehensive breast center
The Breast Institute is an Accredited Breast Center as designated by the National Accreditation Program for Breast Centers and proudly supports women in every stage of life.
We offer comprehensive breast health services, from preventive and diagnostic screenings to breast cancer diagnosis and treatment. These services are provided in a convenient and compassionate setting.
If breast cancer is detected, our highly trained and dedicated care team works closely with you to plan and execute the best course of treatment. This team consists of surgeons, medical oncologists, radiation oncologists, radiologists and nurses — and they're all here to support you.
Our women's breast health and imaging services
The American Cancer Society, American College of Radiology and Society for Breast Imaging recommend annual screening mammograms beginning at 40 years old for women who have an average risk of developing breast cancer. It's important to talk to your doctor about your individual risk factors and when you should begin annual screenings.
We offer access to a wide range of breast screening and diagnostic services as a key component of our comprehensive diagnostic imaging program, including:
Screening mammography: Screening mammography plays a central part in early detection of breast cancer because it can show changes in the breast up to two years before a patient or physician can feel them. Research has shown that annual mammograms lead to early detection of breast cancers, when they are most curable.
Diagnostic mammography: Diagnostic mammography is used to evaluate abnormal clinical findings, such as a breast lump that has been found by you or your doctor. A diagnostic mammogram may also be performed after an abnormal screening mammogram to evaluate areas of concern on the screening exam.
Digital 3D mammography (tomosynthesis): Digital breast tomosynthesis, also known as 3D mammography, takes several X-rays at different angles to create a 3D image of the breast. This technique has the potential to significantly increase the cancer detection rate in women with dense breast tissue.
Breast magnetic resonance imaging (MRI): Breast MRI may be used for annual screening for women who have a high risk of developing breast cancer based on a family history of cancer. It can also be used as a supplemental diagnostic tool to increase the sensitivity of mammography and ultrasound.
Molecular breast imaging (MBI): MBI uses a radioactive tracer that "lights up" abnormal areas inside the breast. When used in addition to mammography, MBI can provide screening for women who have an intermediate risk of breast cancer. For women with dense breast tissue, finding cancer with MBI is more successful than with traditional mammography alone.
Automated breast ultrasound system (ABUS): Breast ultrasound is a procedure that may be used to determine whether a lump is a cyst (a sac filled with fluid) or a solid mass. ABUS improves cancer detection by 35 percent over mammography in women with dense breast tissue. It looks at dense breast tissue differently to find cancer that mammography may not reveal. ABUS is used most commonly in conjunction with mammography, not as a replacement for mammography.
Stereotactic-guided breast biopsy: Stereotactic breast biopsy uses mammography-guided imaging to remove a tissue sample for examination under a microscope. It is less invasive than a surgical biopsy, leaves little to no scarring and can be an excellent way to evaluate calcium deposits or tiny masses that are not visible on an ultrasound.
Ultrasound-guided biopsy: A biopsy is the removal of a sample of tissue or cells. In an ultrasound-guided biopsy, a radiologist uses ultrasound imaging as a tool to locate the lump or abnormality being biopsied. The sample is then examined under a microscope to aid in diagnosis.
To schedule a mammogram, call our scheduling team at (877) 331-7007.
Dense Breast Program
Our Dense Breast Program identifies women with dense breast tissue, which can only be determined by mammograms. Because dense breast tissue can make some cancers difficult to find, the Dense Breast Program offers specialized breast imaging, including:
Automated breast ultrasound system
Breast MRI
Digital 3D mammography
Image-guided breast biopsy
Molecular breast imaging
This program is designed around advanced technology to improve breast cancer detection. You will be informed of your level of breast density at the time you receive your result and are provided a recommended surveillance plan.
To learn more or ask as other questions you may have, talk to a breast health specialist by calling (561) 548-1578.
Preparing for a breast health appointment
Depending on the type of breast imaging procedure you are receiving, there are a number of suggested guidelines to follow to maximize comfort and limit wait times.
You can talk to your healthcare provider about additional instructions. However, the following are general guidelines to help you prepare for your exam:
Do not wear any lotions, deodorants or powders.
Wear a two-piece outfit.
Arrive 10 to 15 minutes prior to your appointment time.
Bring photo ID and insurance cards.
Bring prior imaging results if you have them at home.
When coming in for a breast biopsy, we suggest wearing a comfortable bra and speaking with your doctor before the procedure. Ask them about medications, including over-the-counter drugs, to take or avoid before your biopsy.
Looking for a location?
We also offer quality care at these other locations in our extended network.
The Healthy Living Blog
Fresh knowledge and insights in and around healthcare industry.
How to choose where to give birth  
When you're expecting a baby, the key isn't just finding the best OBGYN and hospital – it's finding the best OBGYN and hospital for you.