Cardiac rehabilitation
Cardiac rehabilitation is utilized to improve the cardiovascular health of individuals who have suffered a heart attack, heart failure or any other debilitating heart condition. Cardiac rehabilitation usually involves exercise and education in order to rebuild and maintain heart strength.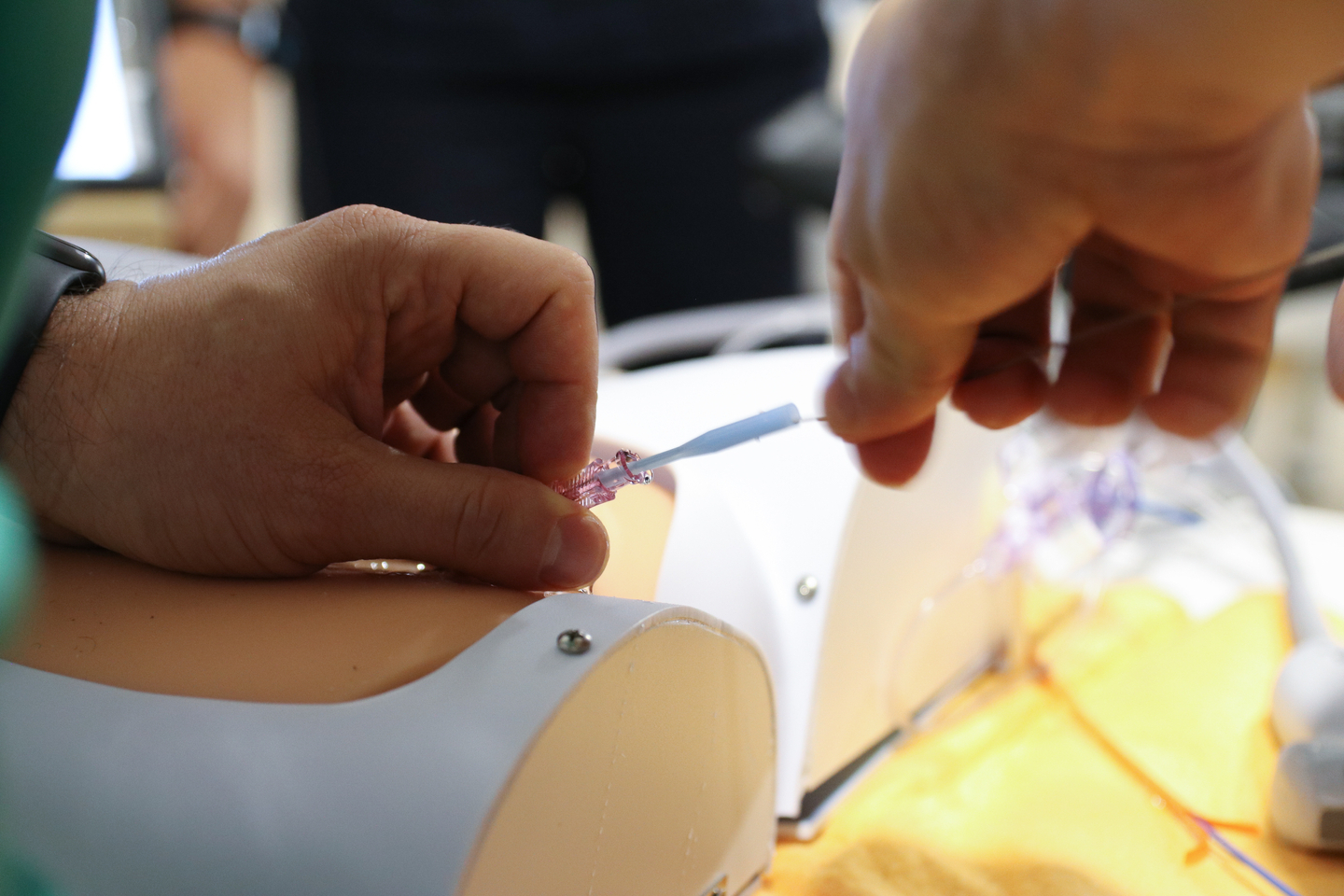 Cardiac rehabilitation (rehab) program in Palm Beach County, Florida
Our goal is to get your heart back in shape and improve your overall quality of life.
To do that, HCA Florida JFK Hospital's cardiac rehab program works to create individualized, step-by-step therapy plans for each person. We focus on building up your strength and endurance, so you can safely and effectively overcome the physical complications associated with heart disease. In addition to treating current symptoms associated with heart disease, our staff works to reduce your risk of future heart problems through supervised exercise programs and education.
Related specialties
Learn more about our related specialties
Cardiac therapy
Every aspect of our cardiac rehab program is designed to speed your recovery. Before you know it, you'll be back to doing the things you value most.
Step-by-step heart rehabilitation
Our cardiac rehab program is a multistep process. It involves an entire team of multidisciplinary healthcare professionals and is a part of our broader, comprehensive heart care services.
Your care team may include:
Your cardiologist
Registered nurses
Dietitians
Exercise physiologists
Whether you've had a heart event, such as a heart attack, or a heart or vascular surgery, such as an angioplasty, our team will develop a program that's perfect for you.
What our heart rehab program includes
Our program is certified by the American Association of Cardiovascular and Pulmonary Rehabilitation. This certification is recognition of our commitment to improving the quality of our patients life by enhancing our standards of care.
We combine exercise with education to help rebuild your strength, endurance, emotional well-being and self-confidence. We'll help you learn how to make wiser food choices, cope with stress, manage your diabetes, if needed, and even quit smoking. Throughout this process, we will always work toward the goal of restoring your heart health and independence.
Our heart rehab program includes:
An initial medical evaluation that assesses your physical abilities, medical limitations and other relevant conditions
A medically supervised, monitored exercise program developed from your evaluation results
Lifestyle education and one-on-one work with registered nurses, a dietitian and an exercise physiologist to help improve your overall well-being and reduce your risk of experiencing another life-threatening event, such as a heart attack or cerebrovascular accident (stroke)
Ongoing support and a plan for continued progress with your lifestyle and exercise changes after your program is complete to help you achieve your individual goals
Qualifying for cardiac rehab
Individuals with any of the following conditions or who have received any of the following surgeries may qualify for our cardiac rehab program:
Congestive heart failure (CHF)
Coronary artery bypass grafting (CABG)
Coronary artery disease (CAD) with chronic stable angina (chest pain)
Heart attack within the last 12 months
Heart transplantation
Percutaneous coronary intervention (PCI)
Valve replacement or repair
Cardiac rehab admissions
Because a medical referral is required, contact your cardiologist for a referral to our program. Medicare and most private insurance companies do cover cardiac rehab. However, some providers may require prior authorization. We will verify your insurance before you enroll.
Frequently asked questions about cardiac rehab
Below are answers to common questions we receive about our cardiac rehab program.
What do I need to do before exercise class?
Dress in loose-fitting clothes, and wear shoes with good support. Do not smoke or drink caffeinated beverages two hours prior to exercise class. (Nicotine and caffeine can increase your heart rate.) Make sure you eat one to two hours before your exercise class. Take all medication as prescribed by your doctors.
What kind of exercise will I be doing?
You will be using your larger muscle groups of the arms and legs to gain more endurance and strength. This is called aerobic exercise. We'll select a special group of exercises on machines that best suit your needs. You may exercise on treadmills, sitting stair-steppers, bicycles or arm machines. You may also use free weights and stretching bands.
I am exercising at home. Why do I need to come to cardiac rehab?
You will be connected to an electrocardiogram (EKG) machine while you exercise in cardiac rehab, so we can monitor your heart rate and rhythm. Your blood pressure and activity level are also tracked as you are closely supervised by our teams. Any concerns you have about your body's response to your exercises or medications will be relayed by our staff to your doctors. We also help you learn what you can do to decrease your risk of future heart problems.
How long will I be in cardiac rehab?
Most people come three times a week for 12 to 18 weeks, or for a total of approximately 36 visits. The duration of the program is based on your own rate of progress and can sometimes be limited by insurance coverage.
Looking for another location?
We also offer quality care at these other locations in our extended network.
The Healthy Living Blog
Fresh knowledge and insights in and around healthcare industry.
7 habits that could be sabotaging your heart health 
Could you be putting your heart health at risk without knowing it? We asked HCA Florida Healthcare cardiologist Dr. Allan Stewart to weigh in on seven bad habits for heart health and tips on how to break them.