Palms West Hospital welcomes Ouellette as Chief Medical Officer
Jason R. Ouellette, MD, FACP has been appointed as the Chief Medical Officer (CMO) of Palms West Hospital.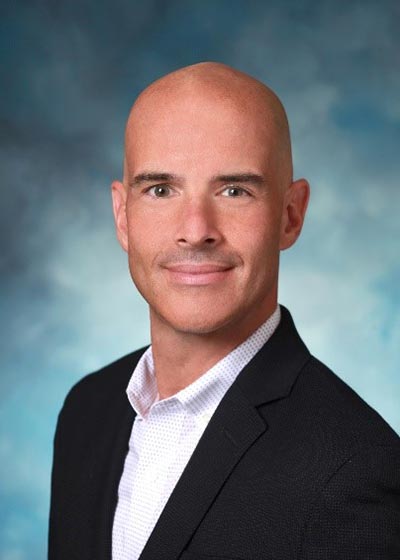 Loxahatchee, FL — Jason R. Ouellette, MD, FACP has been appointed as the Chief Medical Officer (CMO) of Palms West Hospital.
Dr. Ouellette joined HCA in March, as the Assistant Chief Medical Officer for JFK Medical Center and JFK Medical Center North Campus, where he worked closely with the Executive Leadership Team at JFK North on achieving many quality, operational, and service line successes.
"I am extremely excited to be given the opportunity to join the very talented team of leaders at Palms West Hospital," Dr. Ouellette said. "The commitment to high-quality patient care, service line development, and colleague and medical staff engagement is palpable and I very much look forward to contributing during this exciting time."
After graduating from Boston University School of Medicine and completing his Internal Medicine residency training at Yale-New Haven Hospital in 2004, Dr. Ouellette quickly became very involved in the education of medical trainees as well as residency and departmental leadership.
He was presented with the opportunity to serve as a Clinician Educator in the Yale Primary Care Program just out of residency, during which time he participated in educating residents and students in both inpatient and outpatient clinical settings. He later stayed on at Saint Mary's Hospital to assist in developing a brand-new, community-based, Yale-affiliated, Internal Medicine Residency Program.
During that time, Dr. Ouellette developed a multitude of policies and the educational curricula for a program of 34 residents, initially as Associate Program Director, and as Program Director, a position that he held from 2009 until 2017.
As Program Director, he also became increasingly involved in Administration of the Department of Medicine, initially serving as Vice Chairman, beginning in 2011, and subsequently as Department Chair, a position he held from 2013 until 2020.
During that time, he was also on clinical faculty at both Yale and Quinnipiac medical schools. In his role as Chair of the Department of Medicine, he oversaw the hospitalist program and had full responsibility for the related quality and throughput metrics. Dr. Ouellette also oversaw the Department's subspecialty section chiefs in assuring departmental and hospital goals related to recruitment, quality, and peer review. He worked extremely closely with the Quality Department in assuring they were meeting their quality metrics and was named Co-Medical Director of Quality.
Published:
January 02, 2022
Location:
HCA Florida Palms West Hospital
Related Newsroom Articles