OPMC now offering teen mental health program in Clay County
Orange Park Medical Center is now offering a much-needed mental health program for teens.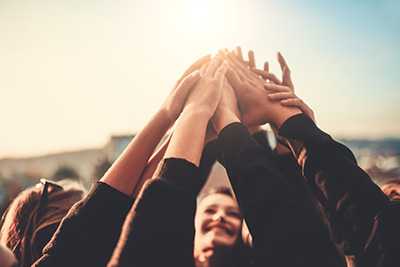 ORANGE PARK, FL — Orange Park Medical Center is now offering a much-needed mental health program for teens. As the only program of its kind in Clay County, and one of only two in the Jacksonville metro area, the Adolescent Intensive Outpatient Program provides area teens the tools needed to manage and resolve the practical challenges of everyday life.
The therapy sessions are led by a team of licensed therapists, psychiatrists, nurse practitioners, and other professionals and use evidence-based mental illness management and recovery to help teens work through behavioral life skills.
"Our community is facing a mental health crisis among adolescents. Prior to COVID-19, our community had already reached a critical need and the pandemic has escalated the issue," said Dr. Barbara Gracious, Psychiatrist at Orange Park Medical Center and Orange Park Medical Center's Psychiatry Residency Program's Program Director. "Teens need tools and support to deal with their everyday stress and anxiety."
The program provides group therapy to teens ages 13-17 who may benefit from more than individual therapy but are not in need of inpatient care. The program provides short-term intensive therapy three days a week during the early evening hours to avoid disruption to the teen's school schedule and is four weeks long (or longer if needed) with therapy sessions on Monday, Wednesday and Thursday, 4:00 pm – 7:00 pm at Orange Park Medical Center's Outpatient Behavioral Health Center.
"For young people, it's extremely important to have family-centered participation," said Dr. Gracious. Each week includes the teen's parent in one of the therapy sessions. "Our program teaches teens and their families together how to structure conversations and behaviors to help the teen self-regulate and seek solutions, rather than responding with destructive behavior."
Orange Park Medical Center provides a wide range of mental health services through its inpatient and outpatient programs. The programs provide support for the treatment of anxiety, grief, depression, trauma, women's mental health issues, mood disorders, relationship or addiction issues, self-harm or suicidal ideation, and more. If you need assistance or would like a mental health evaluation, call (904) 639-6800 or visit Orange Park Medical Center.
Orange Park Medical Center's Behavioral Health Intensive Outpatient Program is located at 1530 Kingsley Avenue Orange Park, FL 32073.
Published:
September 22, 2021
Location:
HCA Florida Orange Park Hospital
Related Newsroom Articles