Local high school students earn thousands in scholarships
Need for healthcare workers is great, so Doctors Hospital of Sarasota volunteer group awards scholarships to local students to help.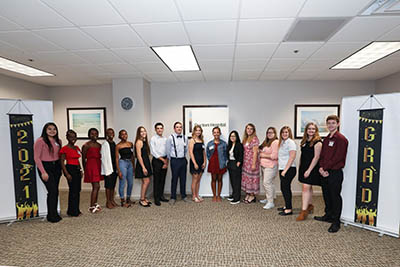 19 students who attend high school in Sarasota and Manatee counties have earned scholarships from the Volunteer Auxiliary at Doctors Hospital of Sarasota. All the students want to pursue a career in healthcare and were selected by a panel based on their academic and community achievements. Almost 50-thousand dollars in scholarships was awarded.
Before the pandemic, finding healthcare workers like nurses and CNAs was challenging. Since the pandemic that challenge has intensified. Doctors Hospital of Sarasota Volunteer Auxiliary has awarded more than $1.5 million to high school students in Sarasota and Manatee counties since its inception. The goal is to support local students as they pursue careers in healthcare in hopes they will return to the community after college to work.
The volunteer auxiliary is a non-profit group whose members volunteer at the hospital and raise money for the scholarship program from sales in the hospital gift shop. Students from schools including Booker High School, Sarasota High School, Venice High School and Manatee High School are this year's recipients.
Location:
HCA Florida Sarasota Doctors Hospital
Related Newsroom Articles