Lung cancer
Lung cancer is one of the most common cancers in both men and women. Beginning as a growth of abnormal cells, the cancer grows to form a tumor, interfering with lung function. Lung cancer is treated through surgery, chemotherapy or radiation therapy. Those who smoke cigarettes have an increased risk for lung cancer.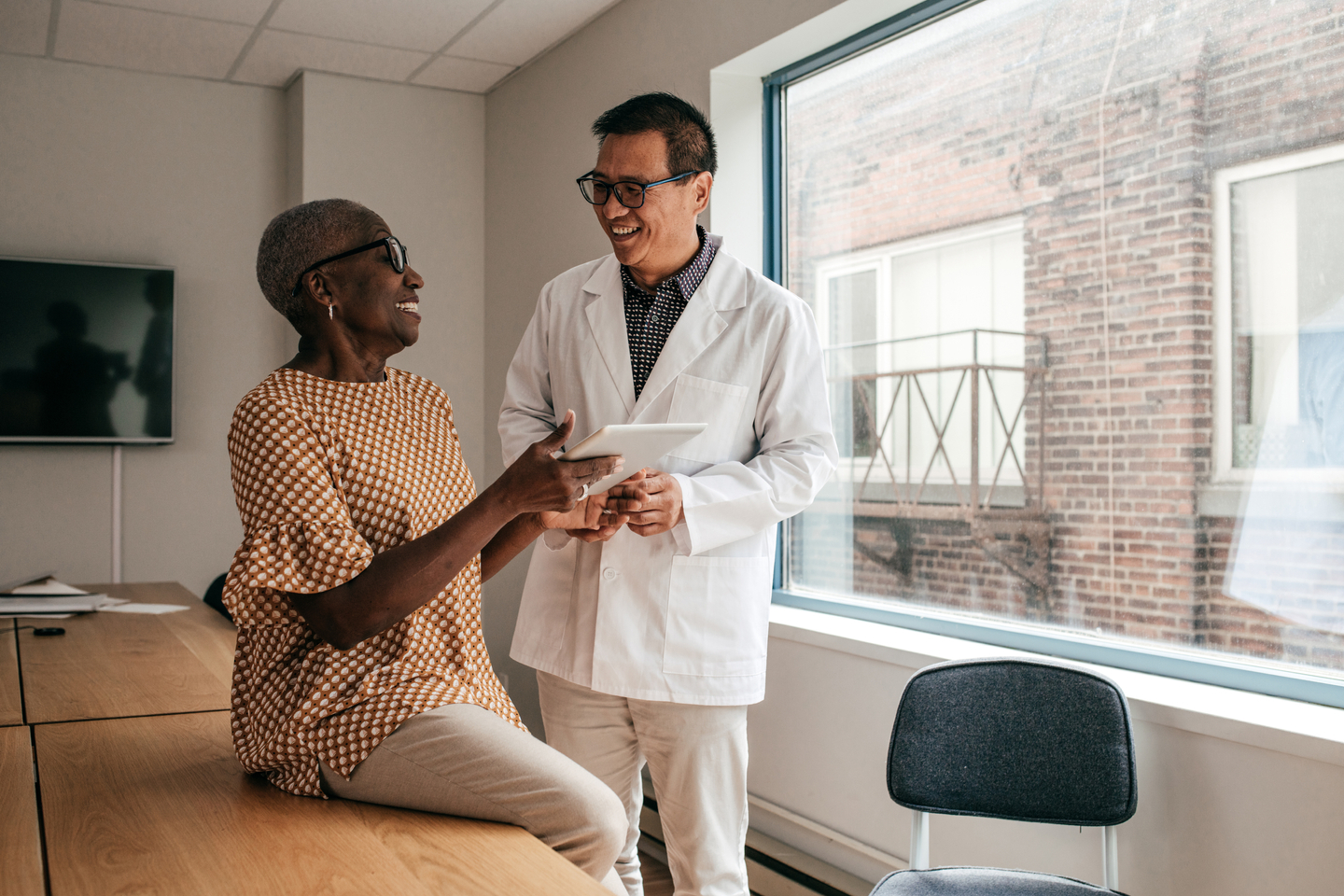 Lung cancer treatment in Florida
Receiving a cancer diagnosis is never easy. That's why at HCA Florida Healthcare, we're here to support you every step of the way — from your initial diagnosis through recovery and survivorship.
There are a lot of questions that can come with receiving a lung cancer diagnosis. What does it mean to have lung cancer? What are the treatment options? What are my next steps? Our oncologists, pulmonologists and surgeons will sit down with you and your family, answer all your questions and begin to outline a path forward. Because lung cancer is often not detected until patients are symptomatic, our multidisciplinary team works quickly after a diagnosis to determine the most effective treatment options.
Related Specialties
Learn more about our related specialties
Conditions we treat
Lung cancer can start anywhere in the respiratory tract. While there are many types of lung cancers, they are generally divided into two main categories, and each requires a different approach to treatment.
Non-small cell lung cancers, which include adenocarcinomas, large cell carcinomas and squamous cell carcinomas
Our lung cancer care program
We offer a variety of services to prevent, diagnose and treat lung cancer.
Preventive care for lung cancer
According to the Centers for Disease Control and Prevention (CDC), smoking cigarettes is linked to about 80 to 90 percent of lung cancer deaths. This means that one of the most effective ways to lower your risk of developing lung cancer is to quit smoking.
If you are at an increased risk for lung cancer, we may recommend certain imaging exams — including a low-dose computed tomography (CT) scan — to detect cancer early, when it is more treatable.
Treatments for lung cancer
When lung cancer is detected early, our surgeons have a better chance of successfully treating the disease. Depending on the type of cancer, the stage of the disease and your physical condition, your doctor may recommend one or more of the following treatments:
Our lung cancer teams
At HCA Florida, our teams of oncology specialists with deep experience treating lung cancer are on your side at all times. Together, these multidisciplinary specialists review your unique needs, sharing insights and expertise with one another, to create the right treatment plan for you.
Our oncology team includes specialized:
Cardiothoracic surgeons
Medical oncologists
Oncology nurse navigators
Pathologists
Pulmonologists
Radiation oncologists
Radiologists, including interventional radiologists
Surgical oncologists
Thoracic surgeons
Understanding lung cancer
Being aware of the risk factors and symptoms of lung cancer is important to help protect your lung health. 
Risk factors for lung cancer
---
Lung cancer signs and symptoms
Unfortunately, signs of lung cancer may not show up until the disease is in later stages.
However, early detection is still possible with screenings and by alerting your doctor to any symptoms you may be experiencing.
Symptoms of lung cancer may include:
A new, chronic cough or a cough that doesn't go away
Chest pain that is worse with deep breathing or coughing
Coughing up blood
Fatigue
Hoarseness
Shortness of breath
Unexplained loss of appetite and/or weight loss
---
Risk factors for lung cancer
Lung cancer signs and symptoms
Looking for a location?
We also offer quality care at these other locations in our extended network.
Related Oncology Blog Posts
Fresh knowledge and insights in and around healthcare industry.
What you can expect from and how to prep for your mammogram, a recommended screening schedule, and answers to commonly asked questions.