Gynecologic cancer
Gynecologic cancer is any cancer beginning in a woman's reproductive organs. The main types of gynecologic cancer are uterine, ovarian, cervical, vaginal, and vulvar cancers.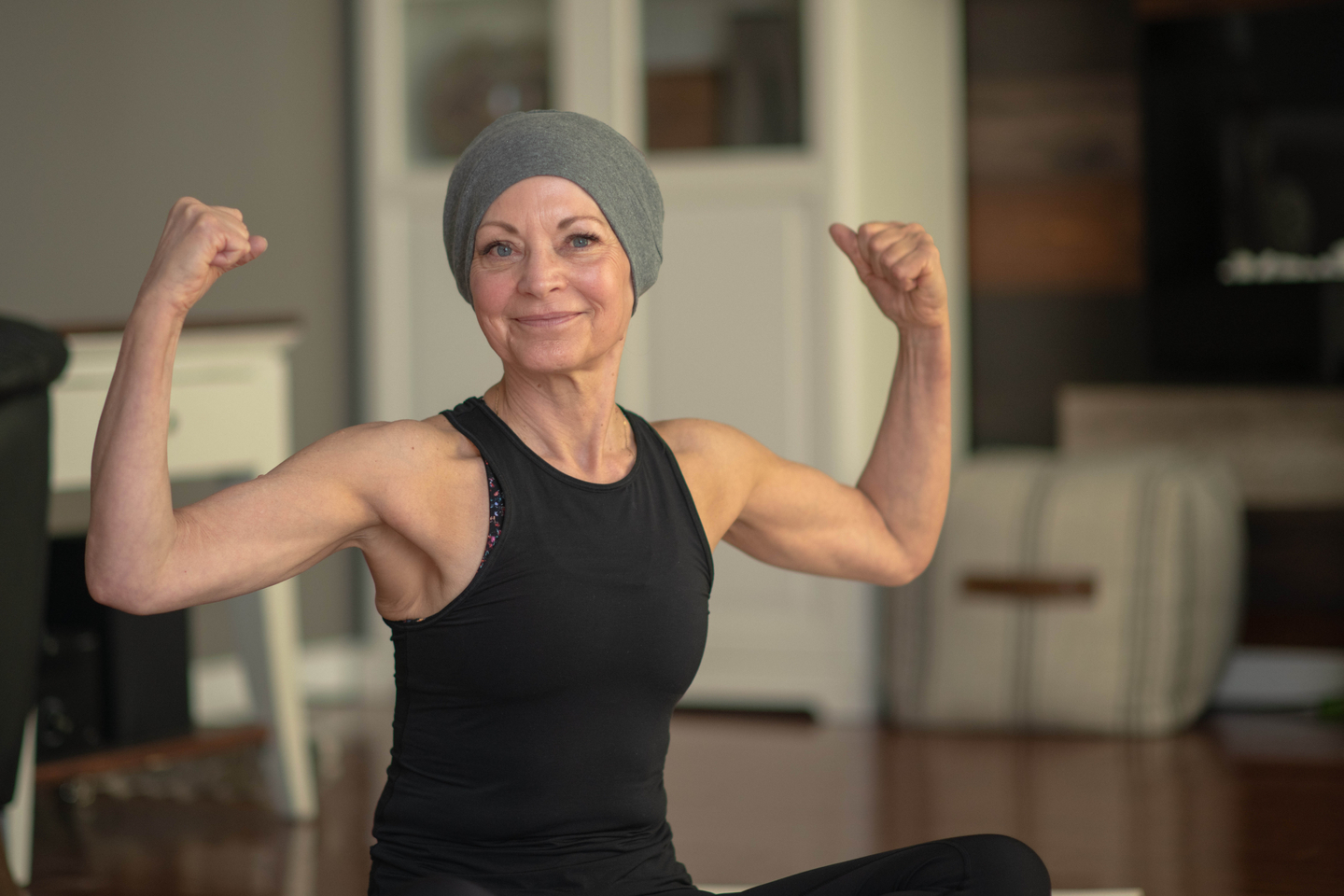 Gynecologic cancer care in Florida
Receiving a cancer diagnosis can be devastating.
However, you have a built-in support group at HCA Florida Healthcare. We are right here, ready to provide you with all the hope, strength, support and advanced care you need to get through this. From the moment of your diagnosis, our oncology team begins working to help you learn more about your individual diagnosis, treatment options and your path to survivorship. Our goal is to make sure you receive comprehensive, compassionate care — every step of the way.
Related Specialties
Learn more about our related specialties
Gynecologic cancers we treat
Gynecologic cancer is a cancer that begins in a woman's reproductive organs. This type of cancer can develop in different places within a woman's pelvis, which is the area below the stomach and in between the hipbones. We offer personalized, comprehensive treatment for the following types of gynecologic cancer:
Cervical cancer
Fallopian tube cancer
Ovarian cancer
Uterine cancer
Vulvar cancer
Gynecologic cancer screening
One of the best ways to catch gynecologic cancer in its early stages is through preventive gynecologic care. This includes yearly screenings with your OB/GYN.
During this exam, your doctor will most likely conduct:
An annual pelvic exam
A Pap smear
A test for human papillomavirus (HPV)
These measures help your doctor not only detect gynecologic cancer but also identify any signs that suggest you may be at higher risk for the disease. During the exam, tell your doctor about any abdominal pain or urinary issues you've been experiencing. Your physician can then decide if additional tests are needed.
Symptoms of gynecologic cancer
Here are some of the warning signs of gynecologic cancer. Be sure to tell your doctor if you have been experiencing any of the following symptoms:
A heavy feeling in the pelvis and/or pelvic pain
A vaginal lump
Gas, nausea, vomiting or loss of appetite
Lower abdominal pain
Pain during intercourse
Trouble urinating
Unexpected and worsening back pain
Unusual vaginal bleeding, discharge and/or abnormal periods
Weight gain or loss
Some gynecologic cancers may have mild or no symptoms until the diseases are in an advanced stage.
Our gynecologic cancer care program 
We tailor our cancer care services to your needs, ensuring you receive the type of care that is just right for you.
Gynecologic cancer treatment
Our doctors, nurses, surgeons and healthcare professionals will work together to create an individualized treatment plan to fit your unique needs. This may include:
Chemotherapy
Medications
Surgery, such as a hysterectomy
Our doctors will work with you one-on-one to determine the best treatment option for your individual needs. We also provide continued care to ensure you feel informed and supported throughout your treatment.
Our gynecologic cancer teams
Treating cancer is a team effort — one that requires the focus and expertise of many different professionals, all working together on your behalf. As an extended network of care, we're able to seamlessly coordinate and streamline your cancer care among the many providers and facilities devoted to your care, so you can concentrate on what's important — getting better.
Our gynecologic oncology teams include specialized:
Gynecologic surgeons
Gynecologists
Medical oncologists
Obstetricians
Oncology nurse navigators
Pathologists
Radiation oncologists
Radiologists
Surgical oncologists
Looking for a location?
We also offer quality care at these other locations in our extended network.
Oncology Related Blog Posts
Fresh knowledge and insights in and around healthcare industry.