Wound care
Wound care involves medical intervention to heal a wound after injury. Specialized treatment is provided for wounds that are non-healing or refuse to heal on their own. To promote healing, learning how to properly dress and care for wounds is vital.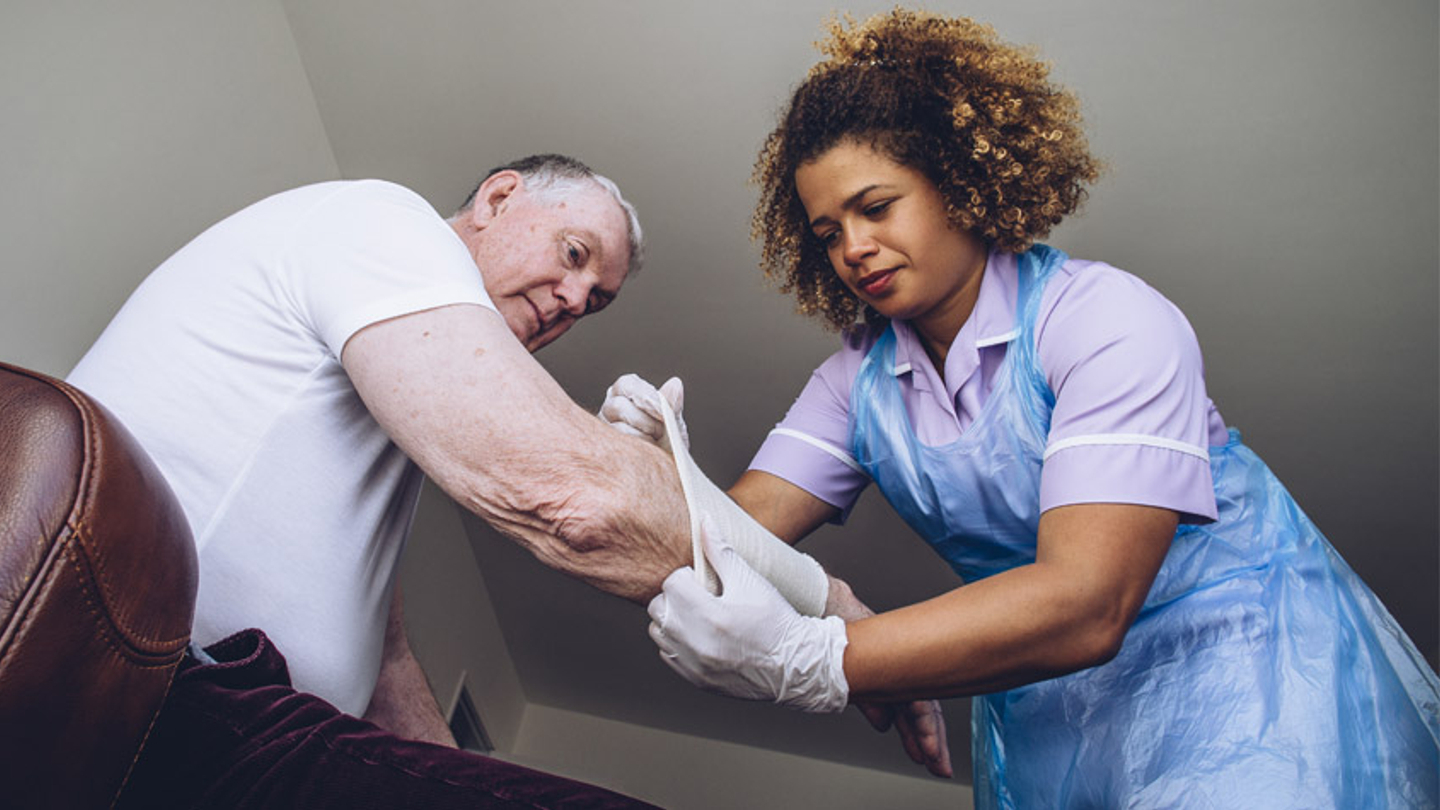 Wound care center in Tamarac, Florida
When you have a wound that won't heal despite traditional treatment, you need specialized care. At the wound care center at HCA Florida Woodmont Hospital, our wound care specialists are here to provide just that.
Our specialists have years of experience treating and healing severe and nonhealing wounds. We use advanced treatment to help you heal as quickly as possible. Working together, our goal is to fully treat and heal your wound, as well as help prevent wounds from reoccurring.
Types of wounds we treat
We specialize in healing many types of wounds, including:
Animal and insect bites
Diabetic ulcers
Postoperative wounds
Traumatic wounds
Vascular wounds
Advanced wound care
Our wound care physicians and nurses have extensive wound care training and offer unparalleled professionalism and knowledge in wound therapy and treatment. They use the latest research and techniques to tailor a wound treatment plan to your needs. 
Wound healing success
Your participation in the healing process is extremely important, and much of the success of your treatment relies on your commitment. Keeping appointments, following directions and closely monitoring your wound between visits will help ensure successful wound healing.
Our wound care team will educate you about the steps you will need to take to help your wound heal successfully.
Our multidisciplinary wound care team
We offer a multidisciplinary team of highly skilled practitioners to ensure we provide comprehensive wound care services. Our team members include:
Our team members include:
Physicians with advanced training in wound management
Nursing staff trained in caring for chronic wounds
Technologists trained in all aspects of wound healing
Physical and occupational therapists
Specialists in infectious disease management, nutritional management, pain management and diabetic education
Additionally, our team works closely with providers from other medical specialties to optimize your treatment and healing.
---
Our team members include:
Looking for a location?
We also offer quality care at these other locations in our extended network.