Infusion therapy
Infusion services are an intravenous way for patients to receive direct medication. Infusion therapy delivers substances directly to the vein and may be utilized to correct dehydration, deliver a blood transfusion or provide medications.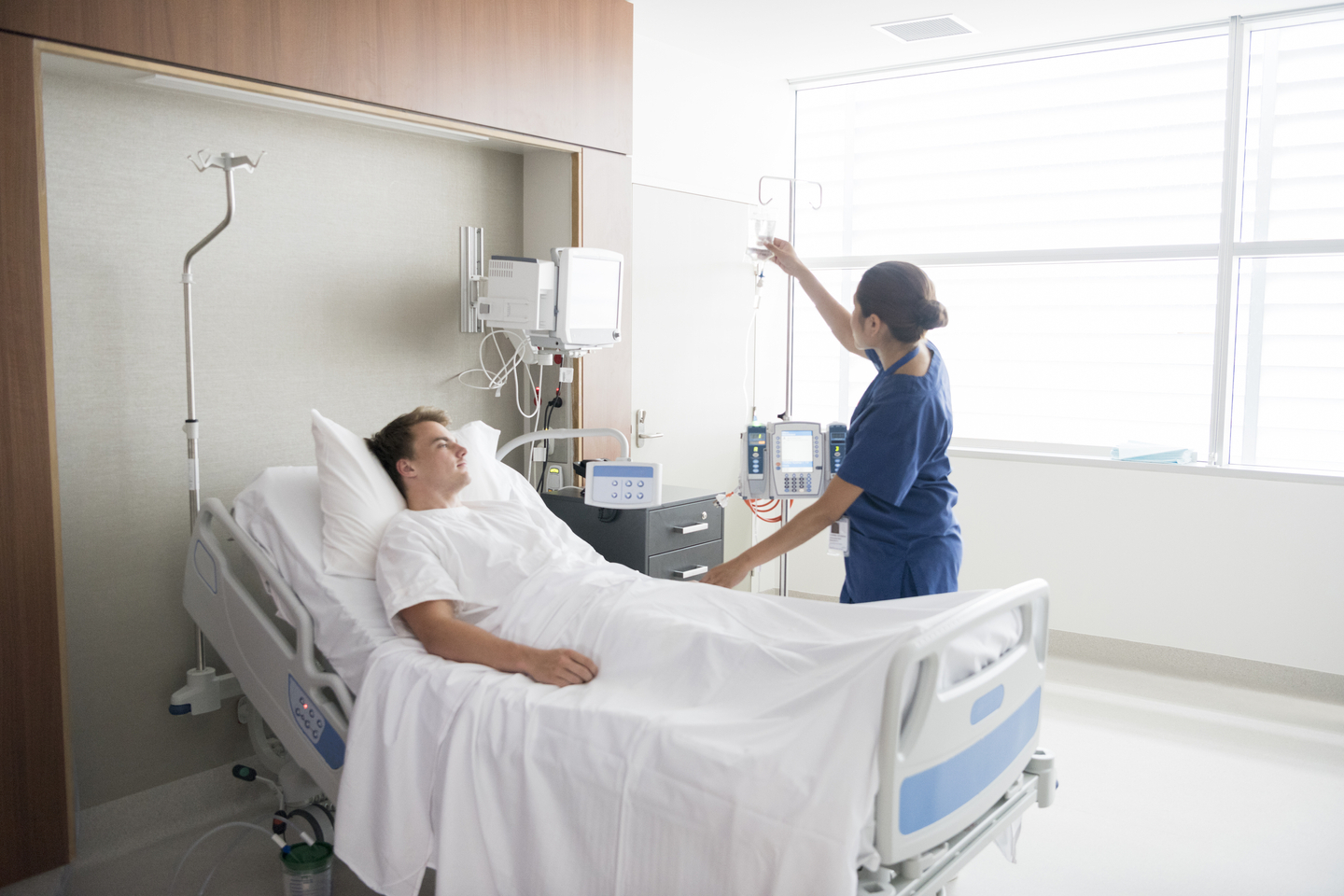 Medical infusion therapy in Trinity
Together, we work to deliver advanced, compassionate care in an inviting, state-of-the-art environment.
Whether you require short- or long-term infusion therapy, our skilled oncology certified nurses (OCNs) and other clinical staff at HCA Florida Trinity Hospital use the latest technology to deliver advanced IV services. We take pride in offering you high-quality, patient-centered care in a comfortable setting. We provide reclining chairs or even access to a private room with a bed, in addition to individual flat-screen televisions with cable and light snacks and drinks to help you feel more relaxed and at ease during your treatment.
Looking for a Location?
We also offer quality care at these other locations in our extended network.
Conditions We Treat
We treat a wide range of conditions with IV infusion therapy.
Anemia
Autoimmune diseases, including multiple sclerosis (MS)
Cancers
Chronic inflammatory demyelinating polyneuropathy (CIDP)
Common variable immunodeficiency (CVID)
Osteomyelitis
Our Outpatient Infusion Therapy Services
For your convenience, our infusion therapy center is open every day, Sunday through Saturday, from 9:00am to 4:30pm, and we offer the following outpatient infusion therapy services:
Antibiotic therapy
Blood transfusions
Central venous access devices
Chemotherapy treatments for cancer as part of our comprehensive cancer care services
Hydration
Immune globulin
Peripherally inserted central catheter (PICC) line maintenance
Port access, maintenance and blood draws
Steroid injections