Breast health
From regular checkups and screenings to the latest imaging technologies and treatments, you can access all our expert breast care services at our convenient location.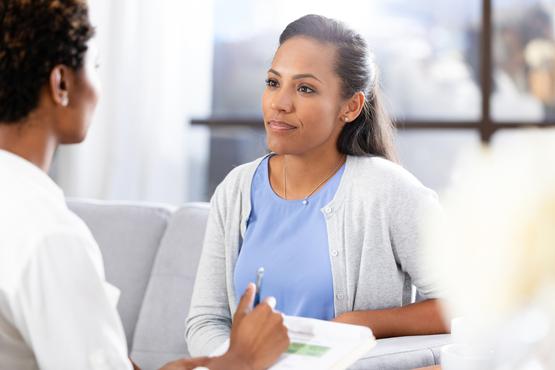 Women's imaging center in Trinity, Florida
Having a mammogram or other breast imaging exam can be an anxiety-inducing experience for many women.
At HCA Florida Trinity Hospital, our experienced imaging technologists understand this. That's why they provide clinical expertise and personalized health education with a caring touch. Our goal is to relieve any stress about your exam and help you feel comfortable, while providing advanced breast health care.
Breast cancer screening parties
We offer "Screened and Fabulous" parties so you and the other women in your life can receive mammograms together. To arrange your group's Screened and Fabulous Party, just give us a call.
We offer "Screened and Fabulous" parties so you and the other women in your life can receive mammograms together. To arrange your group's Screened and Fabulous Party, just give us a call.
Looking for a Location?
We also offer quality care at these other locations in our extended network.
Breast health and imaging services we offer
We use one or more breast exams to obtain clear images of breast tissue. Some of the exams used at our breast imaging center are below.

Digital mammograms
Mammography is the process of using low-energy X-rays to examine the breasts. Mammograms are used to find breast cancer in its earliest stages.
2D mammogram
Digital 2D mammograms use special X-ray equipment to generate images that radiologists can manipulate on a computer. The enhanced images allow doctors to more easily target areas of concern that may require more testing.
3D mammogram
3D mammography delivers a series of high-resolution images of different layers of the breast. This technology provides screening accuracy and allows our doctors to examine your breast tissue layer by layer. Instead of viewing breast tissue in a flat image, as with conventional 2D mammography, fine details are more visible and no longer hidden by tissue.
Schedule a Mammogram Online
Image-guided breast biopsy
Our breast specialists use several technologies to guide minimally invasive biopsies to identify breast cancer. The image guidance enables physicians to precisely locate and target the cells for biopsy. Each technique uses a different technology to produce images:
Stereotactic-guided biopsy: uses special X-ray equipment
Magnetic resonance imaging (MRI)-guided biopsy: uses a magnetic field and radio waves
Ultrasound-guided biopsy: uses high-frequency sound waves
Breast lymphoscintigraphy
Another clinical breast exam we offer is a breast lymphoscintigraphy procedure. We use it to test the lymph nodes near your breast to see whether cancer has spread. This procedure involves the following steps:
Your physician injects the breast with radioactive tracer material.
The material spreads to nearby lymph nodes.
Your physician uses special technology to capture images of the breast, chest and armpit areas to determine if any lymph nodes have become cancerous.
Breast cancer treatment
If breast cancer is detected, we provide comprehensive care and support services through our oncology program. Our oncologists and breast cancer specialists will be by your side from diagnosis and treatment through survivorship.
Women's services patient liaison
Our women's services patient liaison will guide you through your diagnostic screening and any follow-up procedures. Our liaison's services include:
Helping you make appointments
Answering your questions about procedures and test results
Coordinating with your referring physician
Following up with you if further steps are necessary
Patient-centered breast care services 
We offer comprehensive breast imaging and radiology services that are tailored to women's health needs. Our outpatient women's imaging center offers:
Breast Health Classes & Events
---
 May 26, 2022
 6:00 - 9:00pm
 Medical Center of Trinity
Learn about the health benefits of breastfeeding with a focus on fundamentals and how to access support, your new role as a parent, the baby's homecoming and basic infant care. Topics include feeding, bathing, infant behavior, signs of illness,...
The Healthy Living Blog
Fresh knowledge and insights in and around healthcare industry.