Labor and delivery
Just as every baby is unique, so is every delivery. As your partner in care, we provide a customized birthing experience that begins long before your first contraction and continues well after delivery.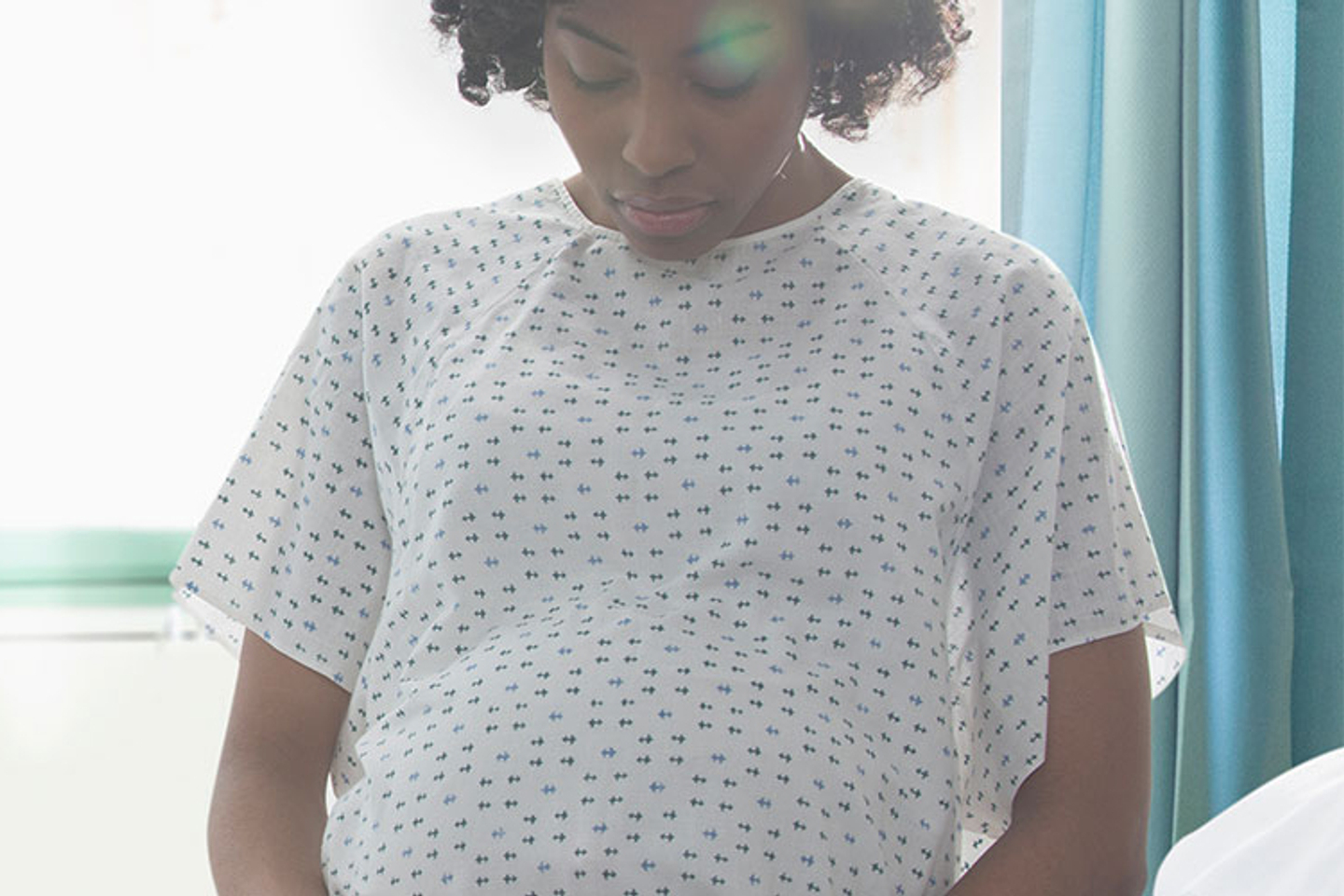 Labor and delivery in Trinity, Florida
As you prepare for childbirth, it's important to have the best possible care for you and your baby.
That's what we offer at HCA Florida Trinity Hospital, where our maternity care program provides a comfortable setting, compassionate support and family-centered care. Working together, our doctors, nurses, midwives and other specialists help ensure a smooth childbirth experience, from labor and delivery through recovery.
Related specialties
Learn more about our related specialties
Our childbirth services
When you choose to deliver your baby at our hospital, you gain access to a variety of maternity services designed with you in mind. 

Our prenatal care program
Through this program, our women's care specialists offer high-risk pregnancy care, as well as educational opportunities for you and your support partner.
High-risk pregnancy care
A pregnancy may be considered high-risk if you and/or your baby have an increased chance of a health problem or medical complications.
If you have concerns about carrying your baby to term or have other potential risks associated with your pregnancy, your obstetrician-gynecologist (OB/GYN) may refer you to our high-risk pregnancy doctors. These specialists are called perinatologists or maternal-fetal medicine physicians.
Our perinatologists provide personalized high-risk pregnancy care throughout your pregnancy, including:
An assessment of conditions that may compromise your pregnancy
Diagnosis and treatment of pregnancy-related complications affecting you, your baby or both of you
Management of preexisting conditions you have that may be complicated by pregnancy
Follow-up care after birth to make sure you and your baby are recovering and doing well
Maternity classes
When you're expecting a baby, you can never be too prepared. Whether you are a new mom or welcoming another addition to your family, our childbirth education classes can help you prepare for birth and taking your little one home.
We have several class options to meet your needs:
Online classes
Learn in your space, at your pace. We offer eClasses such as Understanding Birth, Understanding Breastfeeding and Understanding Your Newborn. (Some fees may apply.)
You may also be interested in browsing free information on birth stories online.
In-person classes
These classes are taught by a registered nurse educator and include Understanding Birth, Understanding Breastfeeding and Understanding Your Newborn. (Some fees may apply.)
In-person classes take place at our hospital. We remain diligent in our fight against COVID-19 and have enhanced precautions in place to ensure a safe environment for classes. These extra measures include:
All participants must practice hand sanitization
All participants will have their temperature taken and be screened for illness before entering the facility
Food and drinks are prohibited in the classroom
Maximum class size is 10 participants (plus the instructor)
Social distancing is implemented in the classroom
Universal masking is required throughout the class and facility
View maternity classes
Private birthing suites and postpartum recovery rooms
Our private birthing suites and postpartum rooms provide a warm, welcoming setting for expectant parents. Your labor, delivery and postpartum care all take place within our spacious and comfortable patient rooms.
Your baby can stay by your side throughout your stay. However, we are able to care for your baby in our nursery when you need to rest.
Each of our birthing suites and postpartum rooms include:
A private restroom with a shower
Ample storage
Free wireless internet access
High-definition TV
Plenty of room for visitors, including sleeping accommodations for a loved one
Room service
Safety and security for your baby
Your newborn's safety is just as important as their health. That's why we offer high-quality maternity services that will give you a peace of mind after delivery. Our facility is equipped with the latest technology to ensure the best possible start for your baby.
Advanced remote monitoring
Our monitoring equipment allows obstetricians to access vital, up-to-the-second patient information, such as your baby's heart rate and your contraction patterns. While you are in labor, your physician can use a smartphone to monitor the condition of you and your baby directly from your labor and delivery room.
Electronic visitor ID system
Our electronic ID tracking system helps increase security. As visitors enter the hospital, our staff scans their photo IDs into a database and creates a visitor's pass with a photo.
Infant protection system
Our electronic security system enhances your baby's safety anywhere in the obstetrics unit. If an infant is carried toward an exit door, the electronic tagging system automatically triggers an alarm, activating magnetic door locks and holding selected elevators.
Neonatal intensive care
If your baby needs extra support and monitoring after birth, we are equipped to provide skilled, yet gentle care in our neonatal intensive care unit (NICU).
Our NICU offers 12 beds and is staffed by specialists who are highly trained to care for premature and ill babies. We also offer an advanced video-monitoring system so you and your family can watch your baby in real-time, even if you aren't right there.
Postpartum depression support
Pregnancy and birth are wondrous and life-changing experiences. As such, many women experience the "baby blues" after birth, which may be described as feelings of sadness and fatigue. However, if these feelings last for more than a short time, it could be postpartum depression.
If you feel you may have postpartum depression, you're not alone. Postpartum depression is common. In fact, about one in eight women report having postpartum depression symptoms.
We recommend talking with your OB/GYN or nurse if you experience postpartum depression symptoms, as they can help you get the support and resources you need to feel better. Seeking help is the first step to feeling like yourself again.
Visitor information and amenities
For our guests' convenience, our main lobby features:
A variety of dining options, including Subway, Craving Donuts, full-service dining room and vending machines in the main lobby and emergency room (ER)
Free wireless internet access
Gift shop
Interfaith chapel
Obstetrics and NICU at Trinity Hospital
From labor and delivery to Pasco County's only Level II NICU, learn why having your baby at Trinity Hospital is such a special experience.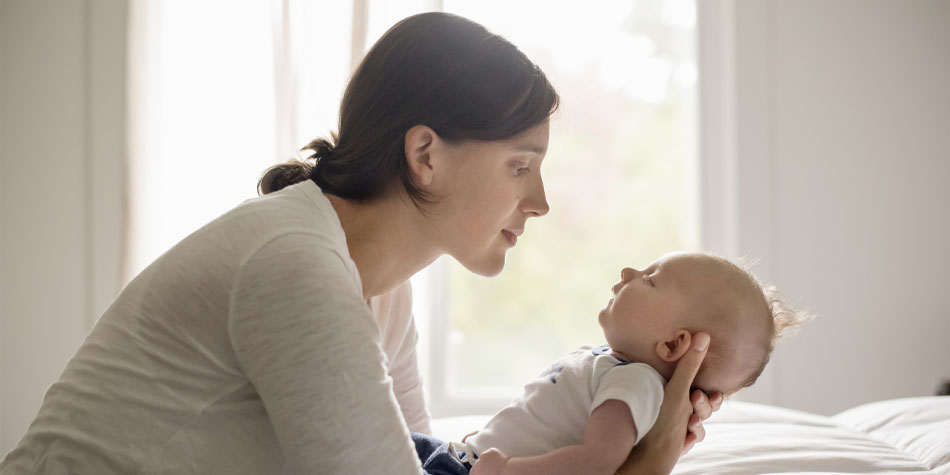 The Healthy Living Blog
Fresh knowledge and insights in and around healthcare industry.
How to choose where to give birth  
When you're expecting a baby, the key isn't just finding the best OBGYN and hospital – it's finding the best OBGYN and hospital for you.
Looking for a Location?
We also offer quality care at these other locations in our extended network.