Surgery
Surgery is the medical treatment of diseases or injuries with instruments used to influence the body. Surgery is used to correct injuries and improve function as a medical necessity or on an elective basis, including some plastic surgery procedures.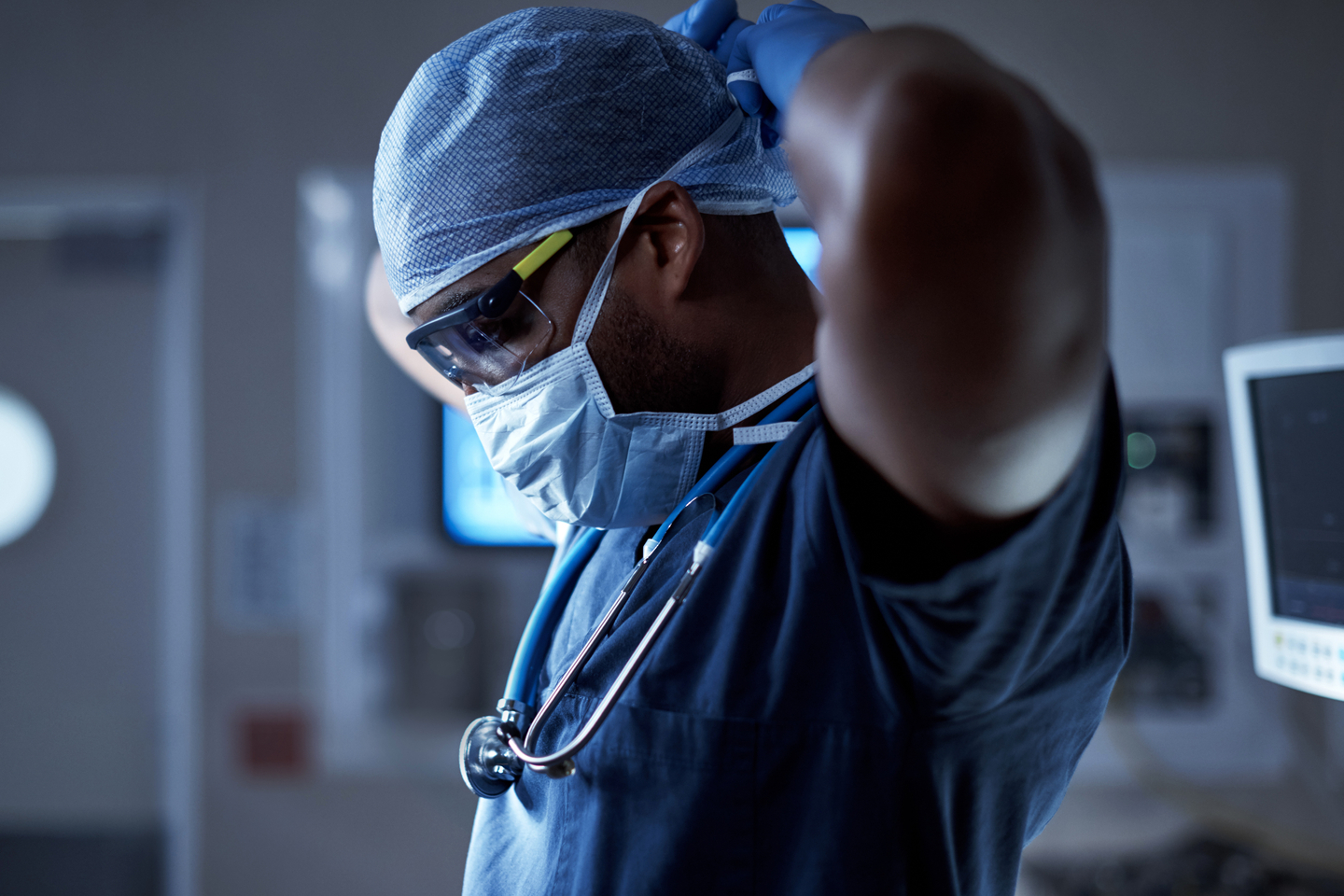 Surgeons in Trinity, Florida
Learning you may need surgery is overwhelming, which is why we offer reassurance through excellent surgical care.
At HCA Florida Trinity Hospital, we take pride in providing compassionate, advanced surgical care, offering you traditional and minimally invasive procedures to treat a wide range of conditions. Our surgical team has helped thousands of patients in Pasco, Hernando, Hillsborough and northern Pinellas counties since 1971.

With accreditation in hip and knee replacement surgery from The Joint Commission, recognition from Healthgrades for excellence in various specialties and an "A" in Patient Safety from The Leapfrog Group, you can expect to receive safe, effective surgical treatment for your condition.
Looking for a Location?
We also offer quality care at these other locations in our extended network.
Related Specialties
Learn more about our related specialties
Our surgical treatments and services
Our team of surgeons, registered nurses and anesthesiologists work together to bring advanced care in almost every specialty, offering the following type of surgeries:
Colon and rectal surgery
Gastrointestinal (digestive) surgery
General surgery
Gynecologic surgery
Orthopedic surgery
Prostate surgery
Spine and neurological surgery
Tumor removal surgery
Urologic surgery
Vascular surgery
Surgical treatment options
Through our state-of-the-art surgery center, our experienced teams offer comprehensive surgical services, offering a variety of methods, including:
Traditional surgery
Depending on a patient's specific disease or injury and overall health, traditional, open surgery is a common treatment for a wide range of conditions. In open surgery, your surgeon makes a long incision to perform the procedure.
---
Open-heart surgery
Our cardiac surgeons specialize in open-heart surgery to correct problems in the heart muscle, valves and arteries. The most common type of open-heart surgery is coronary artery bypass surgery (heart bypass).
---
Minimally invasive procedures
We offer minimally invasive surgery options, which provide many benefits to patients compared to traditional surgeries, including:
Less pain and discomfort after surgery
Less need for narcotic pain medications, reducing medication-related side effects
Shorter hospital stay and recovery time
Fewer scars and complications
Additionally, we offer the following procedures:
Endoscopy — This procedure uses an endoscope (thin, flexible tube) with a camera and special surgical instruments to find and treat disorders of the gastrointestinal tract.
Laparoscopy — This procedure involves a laparoscope, which is a tiny camera with a light on its end. This instrument allows the surgeon to treat conditions with small incisions, rather than a large one.
Robot-assisted surgery — This type of surgery involves a robotic system, which enhances the surgeon's dexterity, view and ability to manipulate surgical instruments.
---
Opioid-free anesthesia
We offer non-opioid medications to target pain centers during a patient's surgical procedure, which means your anesthesiologist targets the pain center instead of the pain perception. The benefits of opioid-free anesthesia to the patient may include:
Quicker recovery
Reduced nausea/constipation association with opioids
Early ambulation
Shorter pain recovery time
Resume eating and drinking fluids faster
Shorter hospital stay
Quicker return to normal activities
We understand every patient is different and has varying needs. Our anesthesiologists, surgeons and surgical services team work to ensure the needs of the patient are met during their procedure.
---
Minimally invasive procedures