Inpatient mental health care
Inpatient mental health care refers to behavioral health services that are provided upon admission to the hospital. Patients receive comprehensive mental health care with added access to complete hospital services, if needed.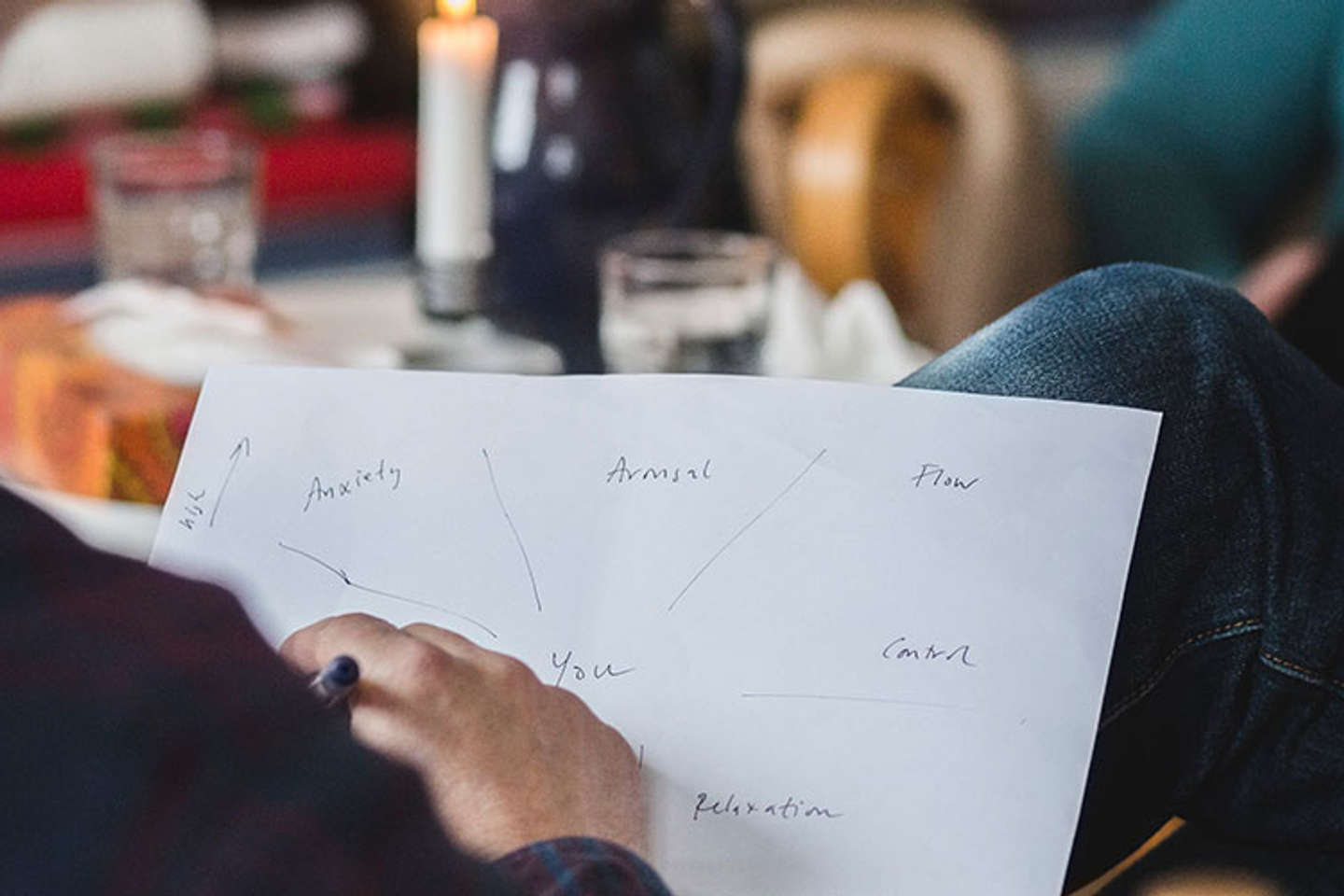 Inpatient mental health services in Trinity, Florida
No matter what behavioral health condition you are struggling with, you can achieve mental and emotional well-being — and we can help.
HCA Florida Trinity West Hospital's behavioral health professionals are available 24/7 to provide immediate evaluations near Hillsborough and northern Pinellas counties. Together, we promote individualized recovery through compassionate care in a safe, therapeutic environment.
Get help when and where you need it
If you need to talk to someone or request a referral, please call our 24/7 support line.
If you need to talk to someone or request a referral, please call our 24/7 support line.
Related specialties
Learn more about our related specialties
Inpatient care we provide
We offer full psychiatric services at our HCA Florida Trinity West campus. This includes:
Psychiatric and psychosocial assessments
Our emergency evaluations are confidential, one-on-one and available 24/7. Our expert evaluators assess your psychiatric and psychosocial health to ensure you get the right treatment at the right time.
Assessments may include:
Psychiatric evaluation with a physician
Psychosocial assessment with a licensed mental health professional
Interview with a physician
Interview with a mental health therapist
Verbal or written assessments
Medical evaluation
Recreational assessment
Interview with a discharge planner
Inpatient psychiatric admissions
Patients are welcome to come in or call about our inpatient mental health services. Conversations regarding admissions are confidential.
Patients may also be referred by:
Clergy, community agencies, educators and employers
Family members and friends
Psychiatrists, physicians, psychologists and mental health professionals
The judicial system
We help with admissions for patients who meet the behavioral health center's admission criteria. Our staff assists with paperwork and other details, guiding the transition to treatment and minimizing delays.
Inpatient psychiatric care
We individualize your treatment plan to your specific needs. Our inpatient program may include:
24/7 nursing care by registered nurses who are certified in psychiatric care
Behavioral health education and therapy for families
Daily group therapy sessions with experienced therapists
Daily individual psychotherapy sessions with a board-certified psychiatrist
Discharge planning for the transition to a home or care facility
Intensive medication management
Medical services as necessary for other health concerns
Individual therapy
Our psychiatrists and licensed therapists offer individual therapy sessions on an inpatient basis. You can schedule individual therapy sessions daily with a psychiatrist.
Group therapy
We hold group therapy sessions throughout each day for inpatients. Our days start with a community and goals group, so we begin our days on a positive note together. Our days end with a wrap-up group wherein we discuss the events and challenges of the day. In between those groups, we offer a variety of group therapies, including pet therapy. These groups cover topics such as:
Activities and recreation
Coping strategies
Life skills
Medication and health information
Mental health processing
Psychotherapeutic skills
Therapy and processing
Recreation therapy for behavioral health
We help you build social skills and stay active through therapist-led recreation therapy. Activities include:
Art
Basketball
Outdoor activities
Music, including karaoke and piano
Family involvement
We treat the whole person, not just the health condition, and we involve family members in your treatment.
These family services provide many benefits for you and your family, including effective methods to:
Support someone with a mental health condition
Interact effectively with behavioral health professionals
Deal with the problems that arise when living with or supporting someone with a mental health condition
Take care of themselves emotionally, mentally and physically
Where to get mental health care
We offer our behavioral health inpatient care on our West Pasco campus, at the HCA Florida Trinity West Hospital.
That address is:
Behavioral Health Center
HCA Florida Trinity West Hospital
5637 Marine Parkway
New Port Richey, FL 34652
Contact the Behavioral Health Center
For more information on our inpatient mental health care program, please call our center at (727) 834-5700.
Looking for a Location?
We also offer quality care at these other locations in our extended network.