Mental health and wellness
Mental health is just as important as physical health, encompassing a person's emotional, psychological and social well-being. With the right diagnosis, many disorders and conditions can be treated.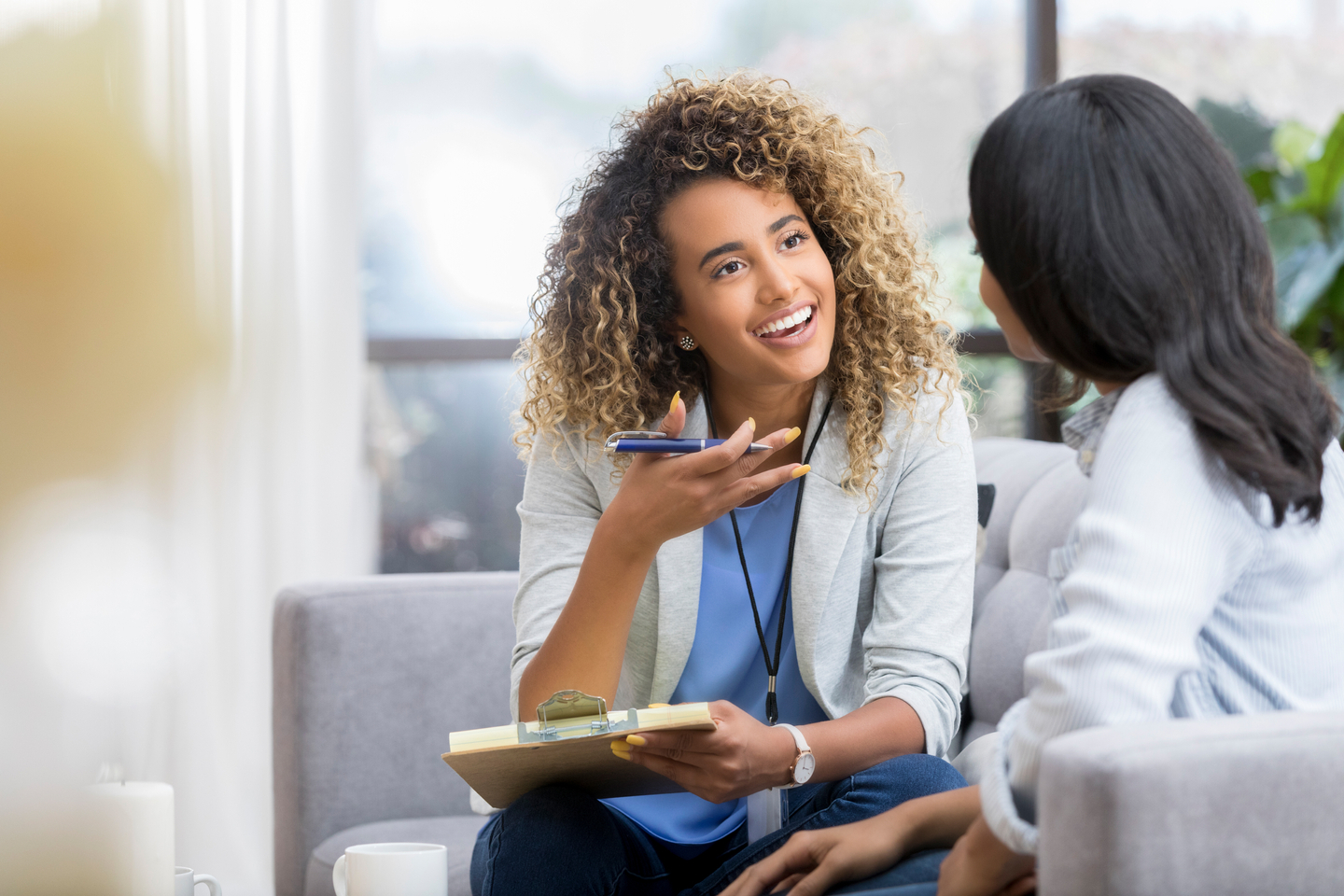 Behavioral health center in Trinity, Florida
Coping with life's challenges can be difficult, but you don't have to deal with things like stress, depression and anxiety alone.
HCA Florida Trinity West Hospital's behavioral health professionals are available 24/7 to offer you immediate evaluations and compassionate care. Our experienced physicians and staff provide excellent inpatient and outpatient mental health therapies and offer their expertise when you need it most. We provide our services in a safe, restorative environment at our campus in West Pasco.
Get help any time you need it
If you or someone you know may benefit from treatment or has questions, please contact our 24/7 response center.
If you or someone you know may benefit from treatment or has questions, please contact our 24/7 response center.
Related specialties
Learn more about our related specialties
Behavioral health programs we offer
Our multidisciplinary team of psychiatrists and mental health specialists uses a holistic approach to care for you and your family. To do this, we offer:
Inpatient behavioral health care
Our behavioral health professionals are available 24/7 to provide immediate evaluations for our inpatient behavioral health program. This type of care helps you overcome symptoms of mental health disorders through group and individual therapy.
Outpatient behavioral health care
In our outpatient programs, our specialists build therapeutic relationships with you based on the practice of validation. That means we understand and accept your experiences in the ways you experienced them. This is how we develop trust together, enabling us to help you in your time of need.
The outpatient programs we offer are listed below. For referrals to our outpatient programs, call (727) 834-5779.
Intensive outpatient program (IOP)
In this program, you are provided with a safe, therapeutic environment while working with professionals who encourage and promote recovery. Our IOP can be an initial point of care, a step up from routine outpatient services or a step down from an inpatient stay or residential care.
The IOP includes group therapy to assist with coping skills, assertiveness, goal setting and co-occurring disorders. You receive three hours of treatment per day, three days a week and are seen by a psychiatrist.
Adolescent IOP
When you aren't sure which way to turn, you can take the road to wellness in our IOP for teens (ages 13 to 17 years old). It includes 12 hours of therapeutic group activities per week during which you can benefit from:
Cognitive behavioral therapy
Co-occurring diagnosis therapy
Educational group therapy
Expressive therapy
Family systems therapy
Medication management
Partial hospitalization program (PHP)
In our PHP, you participate in four groups each day with an emphasis on mental health and coping. The groups focus on a variety of subjects designed to aid in understanding and managing symptoms effectively. You receive ongoing monitoring and treatment from a psychiatrist, licensed therapist and registered nurse.
Lunch and snacks are provided during the PHP.
Senior mental health care
Our senior mental health program was designed around the unique needs and interests of people who are 65 years old and older. In these programs, we help you cope with behavioral health symptoms that are interfering with your daily life.
Family involvement and education
For people who have loved ones in our care for behavioral health conditions, we offer education and therapy to help families understand and face mental health issues together. Our educational materials cover medications and common behavioral issues.
These family services provide many benefits, including effective methods to:
Support someone with a mental health condition
Interact effectively with behavioral health professionals
Deal with the problems that arise when living with or supporting someone with a mental health condition
Take care of themselves emotionally, mentally and physically
The National Alliance for the Mentally Ill (NAMI) also offers support groups and public education that may be helpful for you. For more information on these support groups and other scheduled activities, visit the NAMI Pasco County affiliate website.
Contacting our behavioral health center
Our center is located in HCA Florida Trinity West Hospital at:
Behavioral Health Center
HCA Florida Trinity West Hospital
5637 Marine Parkway
New Port Richey, FL 34652
If you have questions about our services, you can call our center at (727) 834-5700.
The Healthy Living Blog
Fresh knowledge and insights in and around healthcare industry.
How to deal with post-holiday blues 
January 02, 2023
Tayla Holman
After the excitement of the holidays, many start to feel saddened by the long winter season. This article will discuss post-holiday blues, or depression that many feel after a busy holiday season.
Looking for a Location?
We also offer quality care at these other locations in our extended network.