Weight loss surgery
Weight loss surgery, also known as bariatric surgery, is performed on patients with obesity. There are several types of bariatric procedures, but all focus on making modifications to the digestive system with the goal of significant weight loss.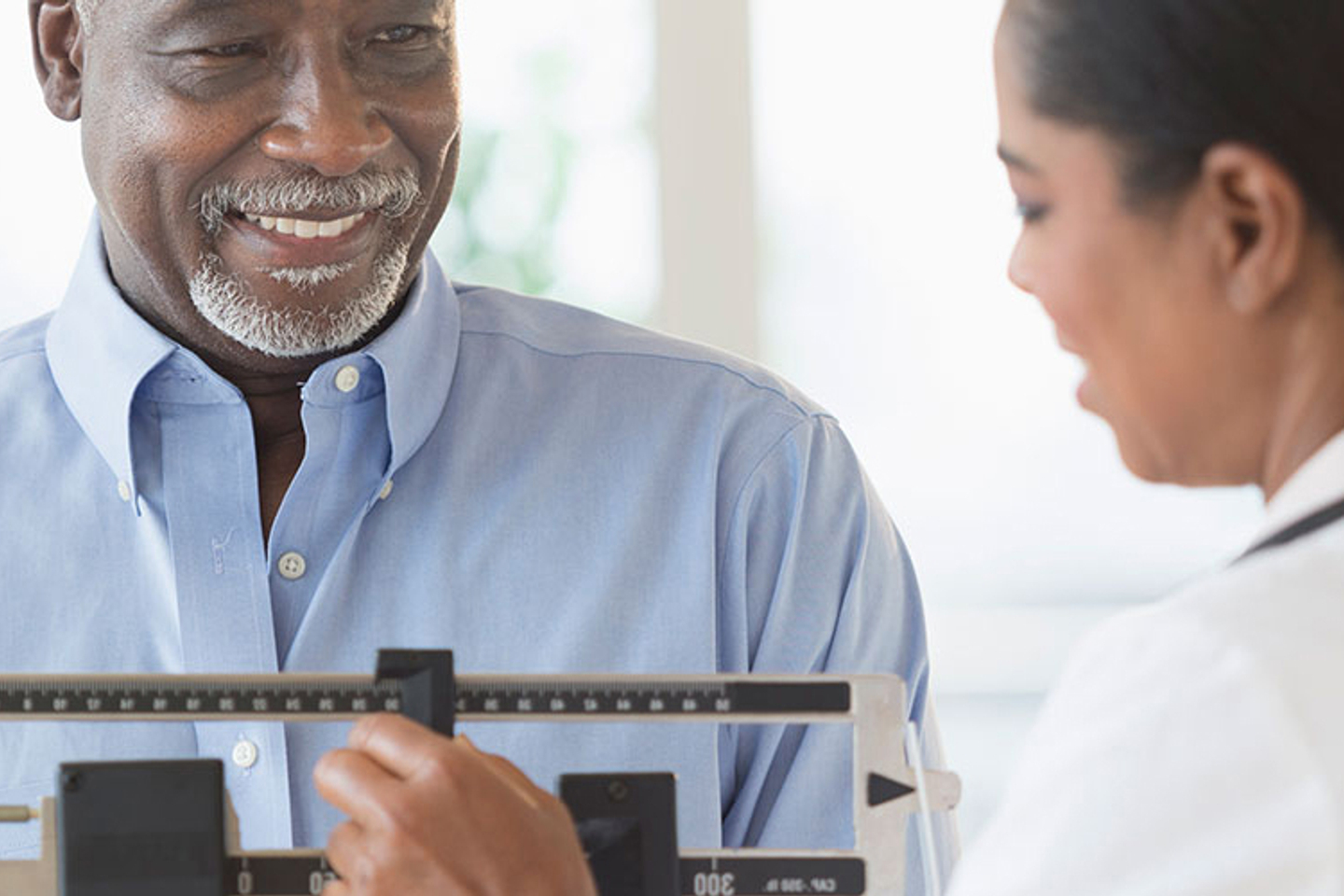 Weight loss surgery in Port St. Lucie
If your weight loss journey has taken too many detours, bariatric surgery could help you start — and maintain — a more healthful life path.
Our bariatric program at HCA Florida St. Lucie Hospital uses bariatric surgery as a tool to treat obesity and morbid obesity. Weight loss is one outcome of bariatric surgery, these operations completely transform people's lives — mind, body and spirit. However, bariatric surgery is not the end goal — it is the next step of your journey to better health and wellbeing. Our team will help you take that step and all the ones after it.
Our bariatric surgery program
There are many nonsurgical ways to manage obesity. If you feel like you've tried them all and dieting, exercise and medicine haven't worked, it may be time to consider surgery for a healthier lifestyle.
Our weight loss surgery options
Your bariatric specialist may recommend minimally invasive weight loss surgery, in which case we offer both robot-assisted and laparoscopic procedures.
The two most common procedures we provide are:
Sleeve gastrectomy — reduces your stomach into a sleeve shape that restricts food
Gastric bypass surgery — reduces your stomach size and bypasses a portion of the small intestine
Both of these procedures are designed to make you feel full sooner and cause changes in your gut hormones that reduce appetite. If you follow recommendations from your weight loss team after your procedure, you will be able to make a lasting change.
Qualifying for weight loss surgery
Whether or not you are eligible for bariatric surgery will depend on your body mass index (BMI) and a variety of other factors. (BMI uses your height and weight to measure body fat.) Our weight loss surgeons use your BMI and other medical tests, such as blood work, electrocardiograms (EKGs) and chest X-rays, to determine if you are a candidate for bariatric surgery.
To help determine your eligibility for bariatric surgery or to be referred to a bariatric surgeon, call our surgical weight loss team at (772) 335-8446.
Benefits of bariatric surgery
A person with obesity is at a much greater risk of early death than a person without obesity, and morbid obesity can lead to life-threatening health problems. Bariatric surgery helps people with obesity live longer, healthier lives.
Weight loss surgery can decrease your chances of developing serious health conditions, such as sleep apnea, gastric reflux, asthma and migraines. It may also lower your risk of developing cancers associated with morbid obesity, such as colorectal cancer.
The Healthy Living Blog
Fresh knowledge and insights in and around healthcare industry.
Looking for another location?
We also offer quality care at these other locations in our extended network.