Weight loss surgery
Weight loss surgery, also known as bariatric surgery, is performed on patients with obesity. There are several types of bariatric procedures, but all focus on making modifications to the digestive system with the goal of significant weight loss.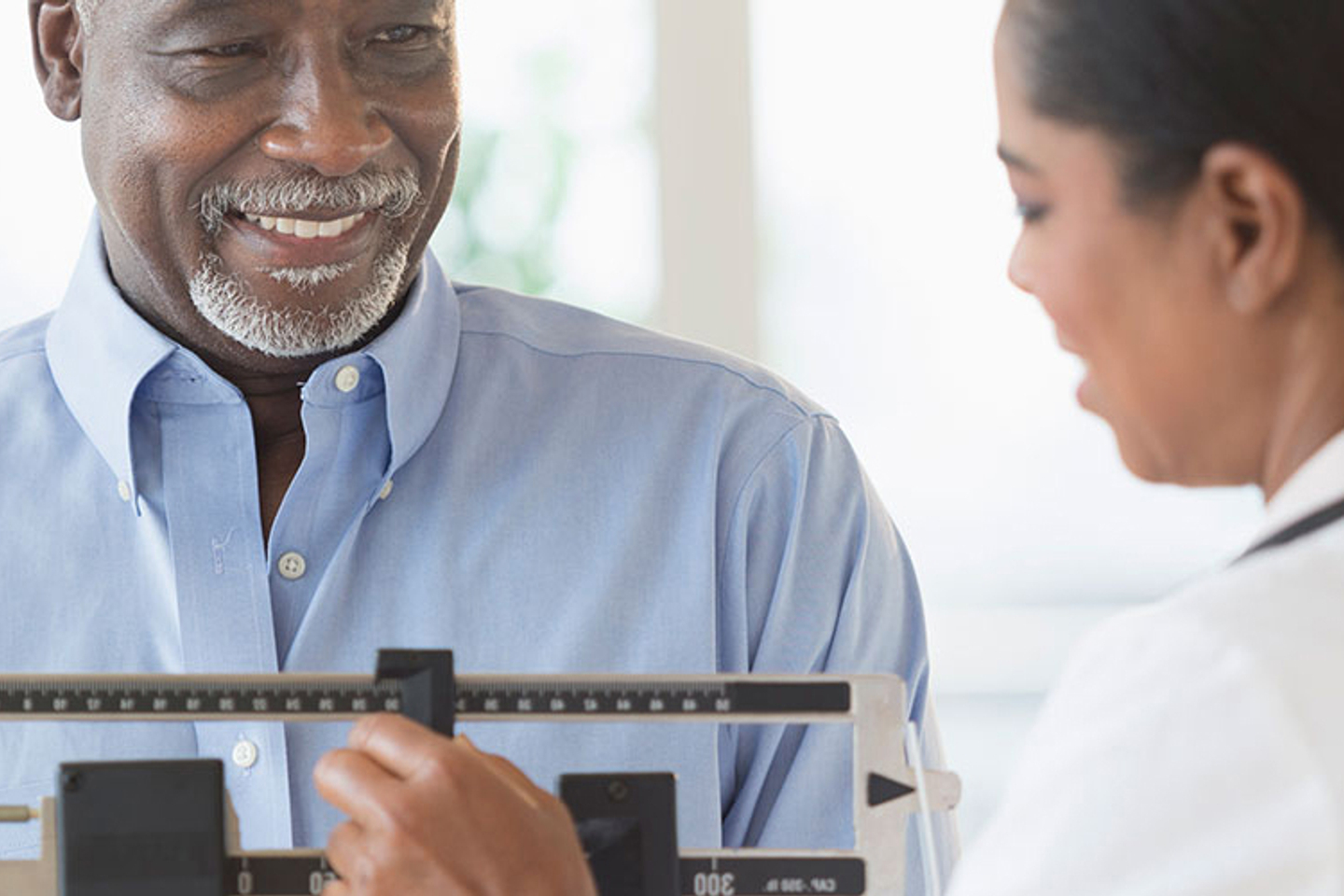 Bariatric (weight loss) surgery in Sun City Center, Florida
Obesity can result in a wide range of physical effects on the body while also contributing to comorbidities, such as diabetes, high blood pressure, high cholesterol, sleep apnea and joint pain.
At HCA Florida South Shore Hospital, we offer medical weight loss solutions to help you overcome these issues and feel good about your health. The metabolic specialists at our hospital provide a surgical weight loss program to help you reach your optimal weight and pursue a healthy lifestyle.
Looking for a Location?
We also offer quality care at these other locations in our extended network.
Our medical weight loss treatment options
Our bariatric program offers a variety of treatment options and supplementary services, including the following:
Minimally invasive, robot-assisted vertical sleeve gastrectomy procedures removing a portion of the stomach, creating a smaller, tube-like stomach area restricting food intake
A bariatric dietitian to help assess, monitor and counsel you before and after surgery to improve adherence to recommendations and maximize weight loss
A certified bariatric nurse (CBN) for program coordination, patient education, encouragement and support
Caring, sensitive and compassionate staff with specialized bariatric training
Pre- and postoperative education classes and support groups
Size-friendly furnishings and equipment for the comfort and safety of you and your guests
Candidates for weight loss surgery
You may be a candidate for weight loss surgery if:
You are 100 pounds or more over the healthy body weight for your height
You have a body mass index (BMI) of 40 or greater
You have a BMI of 35 or greater and obesity-related health conditions, such as high blood pressure or diabetes
You are otherwise unable to sustain a healthy body weight, even with medically supervised dieting
Bariatric surgery requirements
The exact tests, forms and steps required before weight loss surgery can vary from person to person. However, we are here to help you navigate the process and have outlined the typical steps:
Verify your insurance coverage — Unless you plan to self-pay for bariatric surgery, contact your insurance provider to see if they will cover your procedure and, if so, what requirements they have.
Document medically monitored weight loss attempts — Most insurance companies require several months of medically documented and supervised weight loss attempts. Your primary care provider can help you with this process and documentation.
Schedule a bariatric surgery consultation with us — After you have gathered required documentation, please make an appointment with our weight loss team and we'll talk about next steps together.
Complete a psychological evaluation — A psychological evaluation is required before weight loss surgery. It includes a detailed clinical interview and psychological tests that help us understand your mental health.
Complete a nutritional assessment — A nutritional assessment is also part of the preoperative plan of care. It covers your postsurgical diet, emotional eating, food intake and identifying your triggers.
The Healthy Living Blog
Fresh knowledge and insights in and around healthcare industry.