Weight loss surgery
Weight loss surgery, also known as bariatric surgery, is performed on patients with obesity. There are several types of bariatric procedures, but all focus on making modifications to the digestive system with the goal of significant weight loss.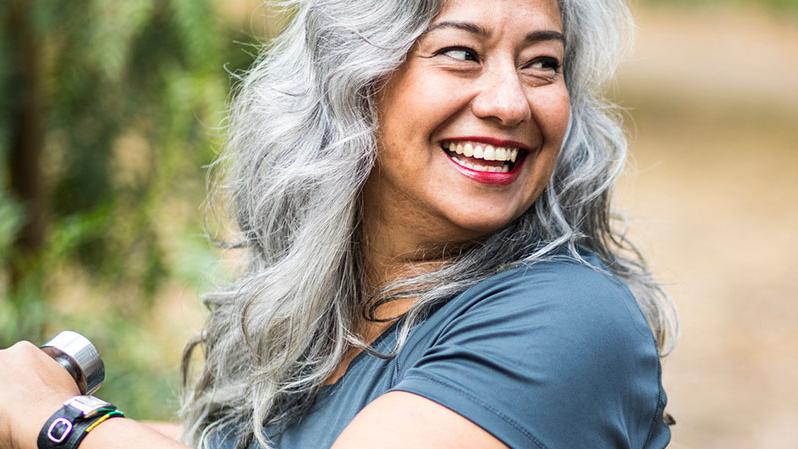 Weight loss surgery in Poinciana
Our bariatric surgeons specialize in minimally invasive weight loss procedures.
At HCA Florida Poinciana Hospital, we offer various bariatric surgery options to patients struggling with their weight. Weight loss surgery is beneficial to patients who are unable to maintain a healthy weight through diet and exercise alone. We know each patient's needs are unique. Our surgical services team works together to meet each patient's needs throughout their weight loss journey.
HCA Florida Healthcare weight loss surgery
Watch this informational video to learn more about what weight loss surgery is and how it can improve your overall health. You will learn about the causes and effects of obesity, types of surgeries and their benefits, as well as what you can expect before, during and after a procedure.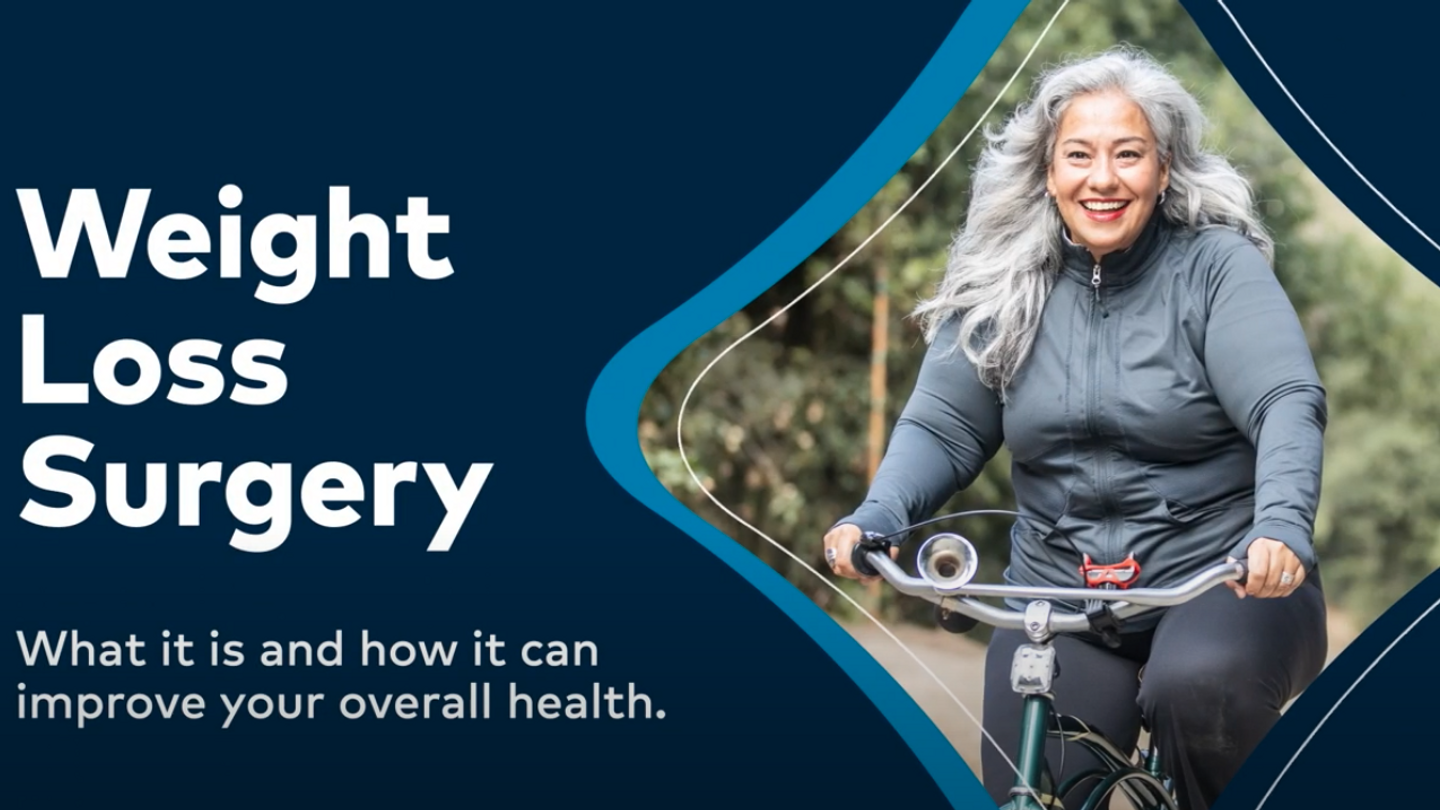 Get started with your weight loss journey
Make an appointment or learn more about our weight loss surgeons.
Make an appointment or learn more about our weight loss surgeons.
Our bariatric surgery options
We offer a number of minimally invasive weight loss surgery procedures, including gastric bypass and sleeve gastrectomy.
Candidates for weight loss surgery
According to the American Society for Metabolic and Bariatric Surgery, a patient may qualify for bariatric surgery if they:
Have a body mass index (BMI) greater than 40 and are 100 pounds or more overweight
Have a BMI greater than 35 with at least one or more obesity-related conditions, such as Type II diabetes, hypertension, gastrointestinal disorders or heart disease
Have been unable to achieve or maintain a healthy weight with prior weight loss efforts
Weight loss surgeries we offer
We are proud to offer laparoscopic weight loss procedures. Laparoscopic surgery involves five to six small incisions in the abdomen. Then, a small scope connected to a video camera and surgical tools are inserted into the abdomen. The surgeon uses these tools to perform the surgery.
Our weight loss surgeons offer a range of laparoscopic bariatric surgeries and revisional procedures, including:
Mini gastric bypass
Revision of previous bariatric procedures
Sleeve gastrectomy
To schedule an appointment and to learn more about payment plans, call (888) 253-8117.
Mini gastric bypass
We are one of the only hospitals in the country to offer mini gastric bypass surgery. A traditional gastric bypass surgery, also called Roux-en-Y gastric bypass, is a commonly performed bariatric surgery.
In both a mini and a traditional gastric bypass, the surgeon divides the stomach into two pouches, one smaller and one larger. After the procedure, consumed food goes into the smaller stomach pouch and then directly into the small intestine. Food bypasses most of the stomach and the first section of the small intestine. This change in the digestive process causes patients to feel full faster and can result in long-term weight loss.
The main difference between a mini gastric bypass and a traditional gastric bypass is that the mini version of the surgery involves less intestinal rerouting and a shorter overall surgery time. On average, the operation is completed in an hour. Unlike the traditional gastric bypass surgery, patients who undergo the mini gastric bypass typically only stay in the hospital overnight.
Sleeve gastrectomy
Sleeve gastrectomy, also called gastric sleeve, is a common surgical weight loss procedure. In this procedure, 60 to 75 percent of the stomach is removed, and the stomach is shaped into a tube, or sleeve. This provides patients with a quicker sense of fullness and decreased appetite.
Weight loss surgery revisions and conversions
Bariatric surgery often results in long-term weight loss for many patients. However, some patients can experience weight fluctuation or other problems from previous bariatric surgeries.
Our surgeons know that revisional bariatric surgery is very complex and requires thoughtful, individualized treatment. That's why our weight loss surgery team provides revisions and conversions of prior bariatric surgeries and tailor revisions to meet each of your needs.
Meet our surgeon
Your procedure will be performed by our board-certified colon and bariatric surgeon, Dr. Cesare Peraglie.
Learn more about Dr. Peraglie
Are you a candidate for weight loss surgery?
Start your journey today by taking a free assessment.
Start your journey today by taking a free assessment.
Looking for another location?
We also offer quality care at these other locations in our extended network.
The Healthy Living Blog
Fresh knowledge and insights in and around healthcare industry.
Debunking weight loss surgery myths 
Fellowship-trained general and bariatric surgeon, Dr. Kara Wanchick of Orange Park Surgical Specialists, debunks some common weight loss surgery myths and separates fact from fiction.