Don't put your wellness on a rollercoaster: Discover 4 ways to stay healthy at the most magical place on Earth.
Keep your habits healthy so you can have happy theme park memories with tips from experts at HCA Healthcare.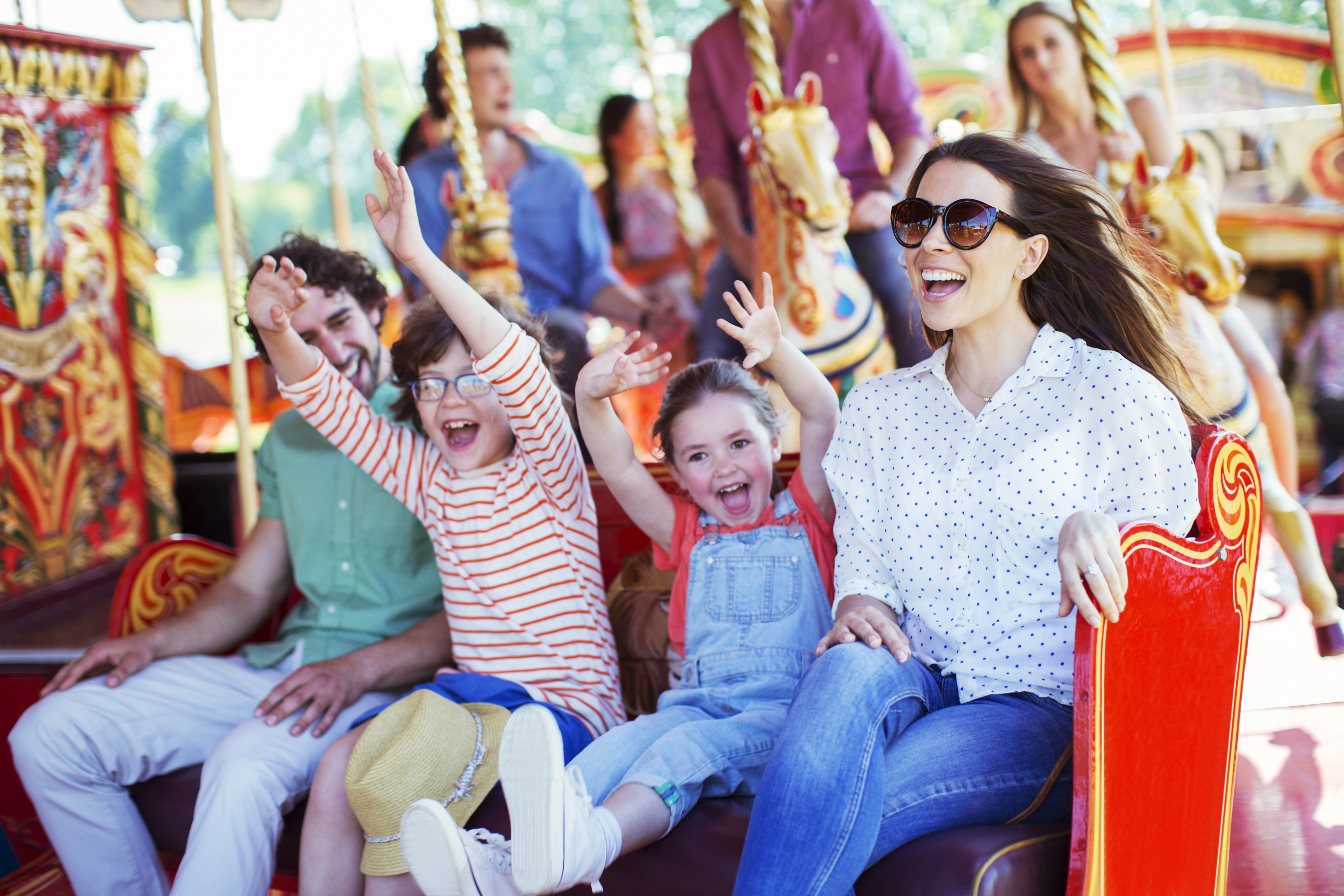 As the Walt Disney Company prepares for its 100th anniversary this October, record numbers of thrill-seekers are flocking to their theme parks to be part of the celebrations. But since October is also the start of flu season, there's no better time for some annual reminders of how to keep your family healthy and, hopefully, injury free.
More thrills, less spills
"A day at Disney can be a fantastic time for families to bond. But there can be some unexpected dangers," says Dr. Daniel Padrõn, an emergency room medical director with HCA Florida Healthcare. "Fortunately, taking just a few simple steps can help families stay safe and wrap their time with many happy memories."
1. Get the right kind of "kicks"
On a normal day, we take an average of 3,000 to 4,000 steps (which is roughly 1 ½ to 2 miles). That's in stark contrast to a typical day at the Magic Kingdom where families walk an average of 7 miles. When you're sure to be on your feet that much, making sure you wear the proper shoes can help you avoid joint pain, blisters, plantar fasciitis and more serious injuries like sprained or torn ligaments.
2. Stop germs in their tracks
When it's nearly impossible to avoid large crowds, protect yourself in advance with an annual flu shot, which lowers your chance of getting sick with the flu (or reduces its severity if you do).
Washing your hands well and often will add another layer of protection when it comes infectious diseases like the flu, common colds and COVID. And in a pinch, having hand sanitizer on hand can save the day.
3. Remain seated and keep your hands in the vehicle
From height restrictions to employee-only zones, there are a surprising number of rules you're asked to follow while you visit. And while it may be tempting to break them, it's important to remember they exist for a reason: they were created to protect you, not hinder your fun.
4. Take care of your body at every twist and turn
From cheeseburgers to funnel cakes, there's no denying that amusement park food can tempt even the healthiest of eaters. But the truth is that these treats won't give your body what it needs to perform at its best. Consider low-sugar and low-fat options when purchasing food or bring your own, healthy snacks.
And while we all love our fun in the sun, a long day of exposure also comes with challenges like dehydration and sunburn. Make sure to drink water throughout the day (hint: bringing a refillable water bottle will save money and plastic). Also remember to protect your skin with at least SPF 15 and be sure to reapply throughout the day.
Help is always close to home
Even the most prepared parkgoers can experience an injury. If your day at the park didn't quite go as planned, you may need to seek medical care.
Seek medical attention if you have a:
Broken bone
Concussion or head injury
Fever greater than 102 degrees
Symptoms that won't go away
If you have a question about the symptoms you are experiencing, call our 24/7 Consult-A-Nurse® line at (844) 706-8773 to talk with a licensed nurse. If you or a loved one is experiencing a medical emergency, call 911.
Published:
October 15, 2023