New vascular technology at work improving and saving patients' lives
Hospital now has the most advanced vascular system in the area.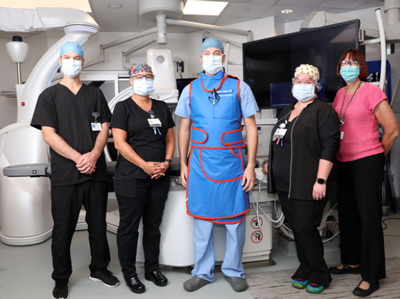 Port Charlotte retiree, Melody Barr, could barely make it to her mailbox. Her peripheral artery disease (PAD) narrowed her arteries, making it painful to walk. However, just five short hours after her surgery at Doctors Hospital of Sarasota, she was walking the halls and ready to go home. Barr was the first patient treated in the new vascular suite at Doctors Hospital. Equipment in the suite allows surgeons to perform more complex procedures in a shorter time and use less radiation. That means patients like Barr can go back to what they love sooner too.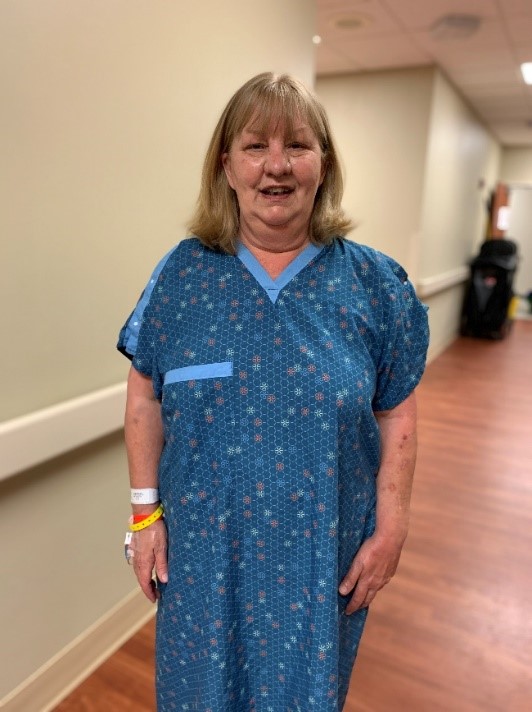 As local vascular surgeon, Jason Wagner, MD operated on Barr, the new C-arm moved around the room using GPS coordinates and laser-guided technology. The system also provides enhanced imaging so Dr. Wagner could clearly see Barr's arteries. Wagner said he would also use this advanced technology to treat patients with aortic aneurysms, bulges in the arteries that can rupture or split and be deadly. "Aortic aneurysms are the 13th leading cause of death in the U.S. These new capabilities are less invasive for the patient so that means a shorter procedure time and I can use ultra-low radiation, so this will be a regional draw bringing patients here," said Dr. Wagner. Surgeons can also use the technology to save people's limbs and reduce the need for amputations.
As she walked near her recovery room, patient Melody Barr was already making plans for the future. She was looking forward to starting her crafts and painting home décor again. "I feel great, I can't believe it," said Barr.
Location:
HCA Florida Sarasota Doctors Hospital