Jelinda Gose, MSN, RN Chief Nursing Officer for Medical Center of Trinity
Jelinda Gose, RN, MSN joins Medical Center of Trinity as the new Chief Nursing Officer effective Thursday, February 18, 2021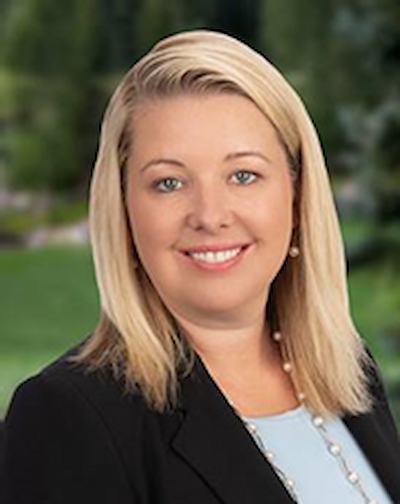 I am pleased to announce Jelinda Gose, MSN, RN as the new Chief Nursing Officer for Medical Center of Trinity, effective February 18, 2021.
Jelinda currently serves as the Associate Chief Nursing Officer for The Medical Center of Aurora, a 346-bed facility part of the HCA-Continental Division. While there, she significantly impacted patient experience and employee engagement scores which jumped while also reducing management turnover. She also implemented and led a variety of clinical programs including the Zero Harm Campaign, Electronic Auditing for HAI prevention, Sepsis Reboot impacting Sepsis Shock Mortality and Severe Sepsis Mortality as well as several successful Joint Commission Surveys.
Jelinda has been with HCA for 17 years and is a graduate of the HCA Executive Development Program for developing Chief Nursing Officers. Her previous experience includes serving as the Associate Chief Nursing Officer for Wesley Healthcare, Director of Telemetry and Central Monitoring for the HCA Mid America Division and leadership roles in ICU, Telemetry, Critical Care and Emergency Services. Nursing is her passion and she will be bringing to Medical Center of Trinity a leadership focused on collaboration, dedication, team and a patient centered environment.
Jelinda earned her Bachelor of Science in Nursing from Southwestern College and her Masters of Science in Nursing-Quality through an Accelerated Program from Mid America Nazarene University. She has been married for 23 years to husband Kevin and has 2 daughters (Morgan, 22 and Lindsay, 20). She enjoys reading, playing with her dogs, bowling, boating and listening to music.
"I am thrilled to have Jelinda joining our team" said Tripp Owings, CEO. "Jelinda's focus on mentoring and caregiver growth both through clinical expertise and leadership development will continue to support the compassionate culture which has such a strong foundation here at Medical Center of Trinity."
Please join me in welcoming Jelinda to our Medical Center of Trinity family and extending our best wishes to Nancy Maysilles on her retirement.
Sincerely,
Tripp Owings, CEO
Medical Center of Trinity
Published:
February 16, 2021
Location:
HCA Florida Trinity Hospital
Related Newsroom Articles