Crush the Crisis in Florida
Results of Crust the Crisis in Florida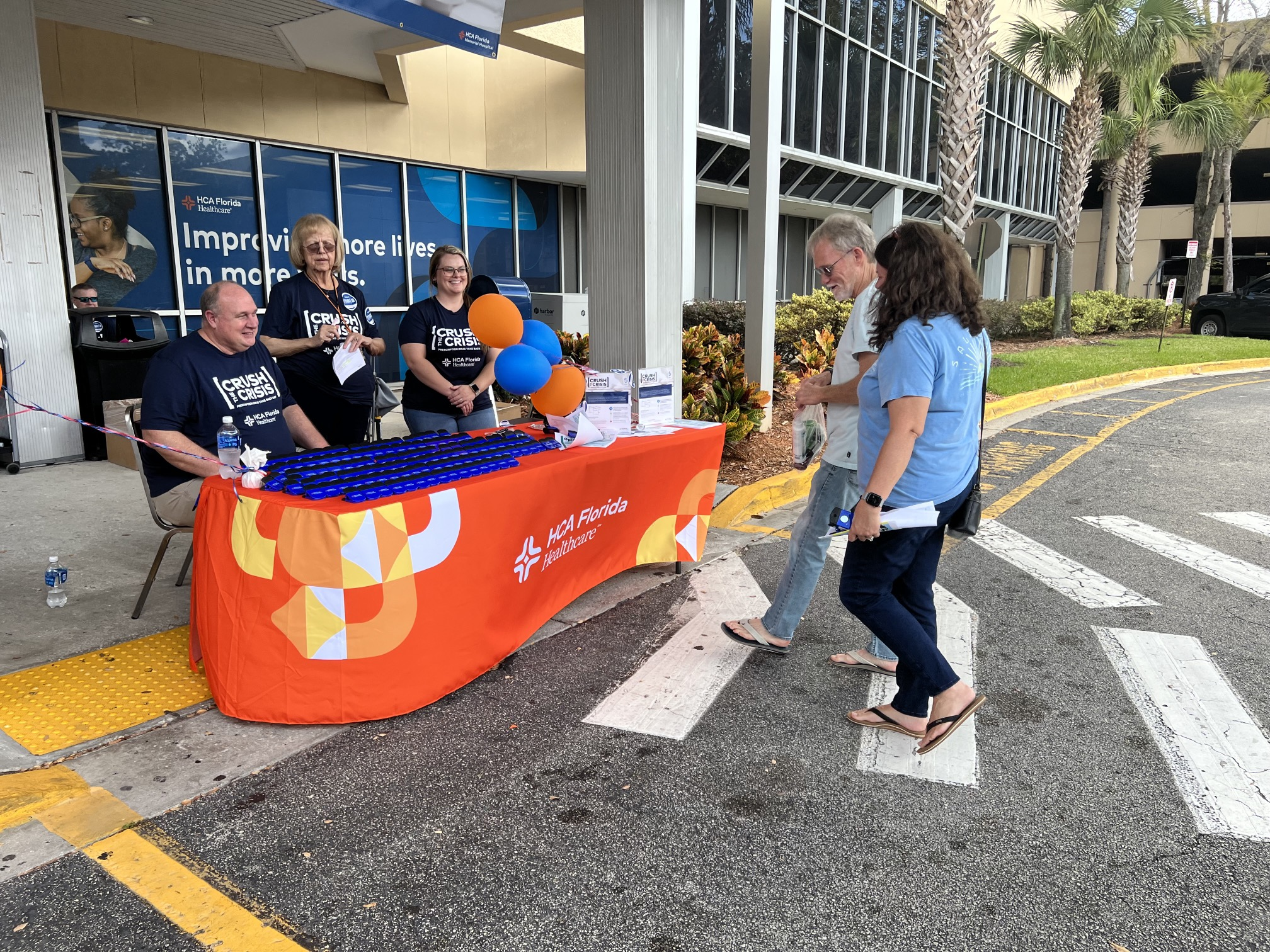 Nashville, TN – Tens of thousands of expired and unused pills – more than 2,000 pounds – are now in the hands of Florida law enforcement officials for safe disposal, thanks to the rousing success of this year's HCA Healthcare Crush the Crisis Drug Take Back Day.
Dozens of drop-off locations staffed by representatives of HCA Florida Healthcare provided a way for individuals to drop off their unused or expired medications in an anonymous, safe, and responsible way. Medications ranged from pain relievers and antibiotics to medications for chronic conditions such as hypertension and diabetes.
The fifth annual statewide collection, this year held on October 28, coincided with the Drug Enforcement Administration's (DEA) National Prescription Drug Take Back Day. Not only does it offer a secure manner for the disposal of unused or expired medications, it also raises vital awareness about the perilous consequences of prescription drug misuse.
According to the Centers for Disease Control and Prevention, drug overdose claimed the lives of more than 100,000 people in the United States in 2022. A significant number of drug addictions and overdose deaths come from individuals accessing unused medications from family and friends.
HCA Florida Healthcare hospitals use the science of "big data" to reduce prescription drug misuse and transform pain management, with initiatives in surgical, emergency and other care settings, including:
Enhanced Surgical Recovery (ESR): a multi-modal approach to pain management using pre-, intra- and post-operative interventions to optimize outcomes. HCA Healthcare's ESR programs have demonstrated significant improvements in surgical recovery and patient satisfaction, including an up to 44 percent decrease in opioid usage for some surgeries.
Electronic Prescribing of Controlled Substances (EPCS): aims to stem increasing rates of prescription pain reliever-related addiction, misuse diversion and death by making it more difficult for medication-seekers to doctor-shop and alter prescriptions. Physicians have access to aggregated electronic health records, providing data that will allow them to prescribe opioids judiciously.
Published:
November 14, 2023