Knee replacement
When cartilage in the knee becomes damaged from wear, injuries or conditions like arthritis, you may need to undergo knee replacement surgery to relieve pain and restore function. During the procedure, a doctor known as an orthopedic surgeon removes damaged or diseased cartilage and replace it with artificial pieces.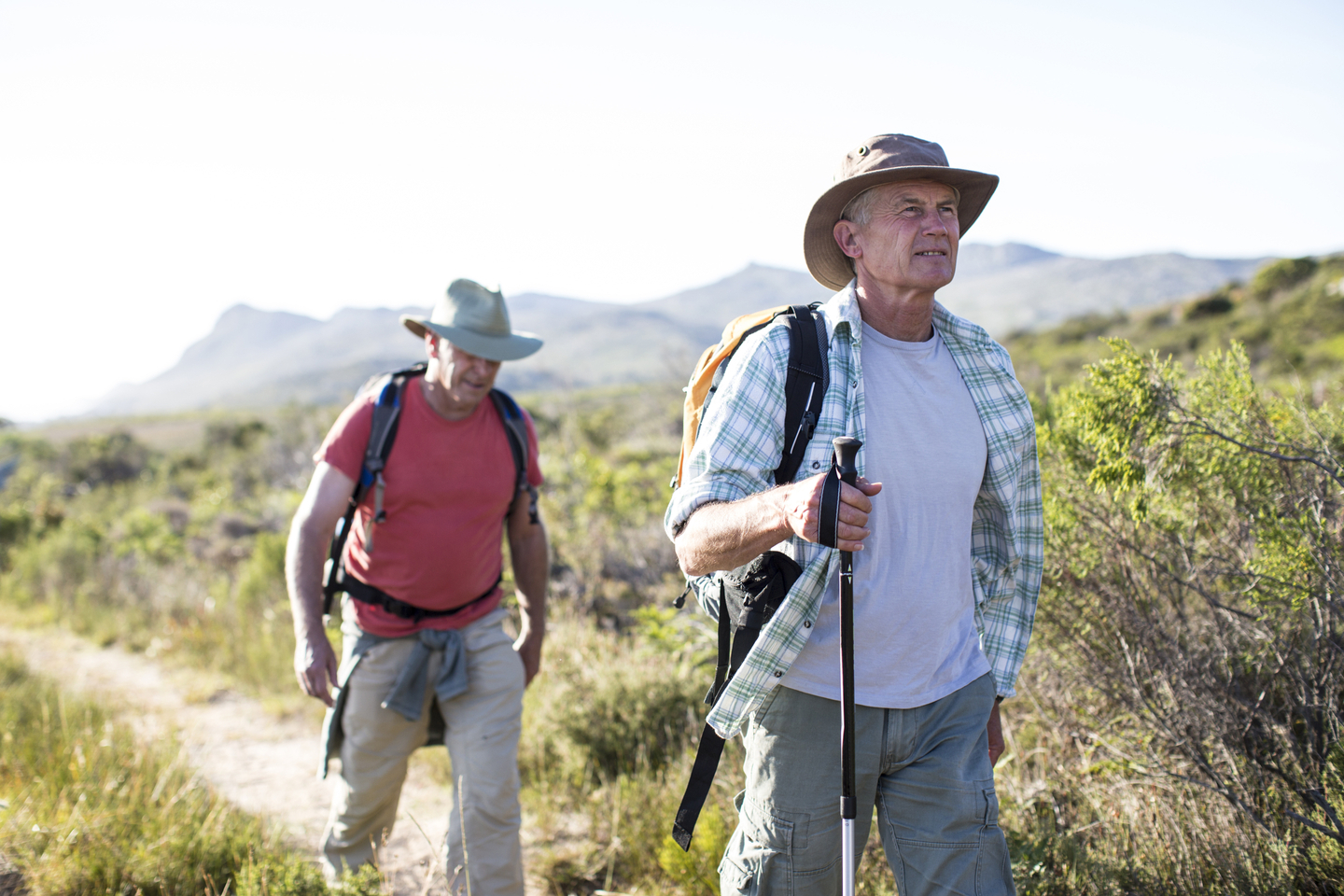 Knee replacement surgeons in Florida
When chronic knee pain begins to interfere with your daily life and other treatments don't seem to be working, knee replacement at HCA Florida Healthcare can offer you better options.
We've helped thousands of Floridians — people just like you — return to active, pain-free lives. Our experience with knee replacement surgery runs deep — even deeper when you consider we're part of the largest healthcare network in the state. This fact also means that, should your care require it, you'll have direct and seamless access to additional specialists and providers.
Related Specialties
Learn more about our related specialties
Conditions treated with a knee replacement
For most knee conditions, our doctors will consider nonsurgical treatment methods first. These can include recommended rest, medication management or physical therapy. However, when those methods aren't successful, our doctors may recommend knee replacement surgery to help you increase mobility and decrease pain.                                                                                                                                                                                           Knee replacement surgery is used to treat many conditions that affect the knee joint, including:
Knee fractures
Osteoarthritis
Rheumatoid arthritis
Post-traumatic arthritis
Osteonecrosis
When to consider knee replacement surgery
You may be a candidate for knee replacement surgery if noninvasive treatment methods have proven to be unsuccessful and you:
Experience knee pain during physical activity
Feel knee pain while resting
Have difficulty sitting, climbing stairs or bending down because of pain or discomfort in your knee
Have tried other treatments, such as diet, exercise and medications, without successfully relieving your knee pain
Wake up during the night because of knee pain
Types of knee replacement surgeries we offer
To ensure you receive the care that is right for you, we offer different types of knee replacement surgery, including:
Partial knee replacement
If parts of your knee are in good shape, doctors may be able to spare the healthy bone and tissue and replace only the damaged areas. This is good news, because that makes the procedure easier on both you and your surgeon.
Total knee replacement
If your doctor feels that the knee is too damaged to perform a partial replacement, they may recommend a total knee replacement, also known as a total knee arthroplasty.
During a total knee replacement procedure, your surgeon will replace damaged portions of all the bones that form the knee joint. They will use sophisticated metal and plastic implants, which will assume all the duties of the old joint. These new parts serve as the new and vastly improved version of your knee.
Minimally invasive knee replacement surgery
No, it's not magic, but minimally invasive surgery is pretty remarkable. In these types of procedures, your surgeon makes small incisions — less than half the length of those made in traditional methods. They are also able to see and perform the procedure with the aid of tiny cameras and tiny cameras and medical tools.
Minimally invasive knee replacement surgery is an advanced technique that can only be performed by select surgeons. It offers many benefits — including less pain, less scarring and quicker recovery times — so you can get back to your life as quickly as possible.
Robot-assisted knee replacement
Another type of incredible and innovative minimally invasive knee surgery involves robotic technology.
With this technology, your surgeon is able to complete the procedure by controlling robotic arms just a few feet away from the operating table. This means increased control and precision for the surgeons and better outcomes for you.
Our knee replacement specialists
The team-based approach we use at HCA Florida is a coordinated effort that brings together your surgeon, primary care physician, and a host of other clinical support staff. The team-based approach we use at HCA Florida is a coordinated effort that brings together your surgeon, primary care physician and a host of other clinical support staff. Collectively, they are committed to returning you to an active lifestyle as quickly and safely as possible.
Your knee replacement surgery team may include:
Orthopedic surgeons
Nurses
Anesthesiologists
Neurologists
The Healthy Living Blog
Fresh knowledge and insights in and around healthcare industry.
Looking for a location?
We also offer quality care at these other locations in our extended network.