Pediatric emergency care
Specialized staff provide pediatric emergency care in a pediatric-friendly emergency room (ER). Highly trained pediatric doctors and nurses use child-sized medical equipment to evaluate and treat your child for medical emergencies.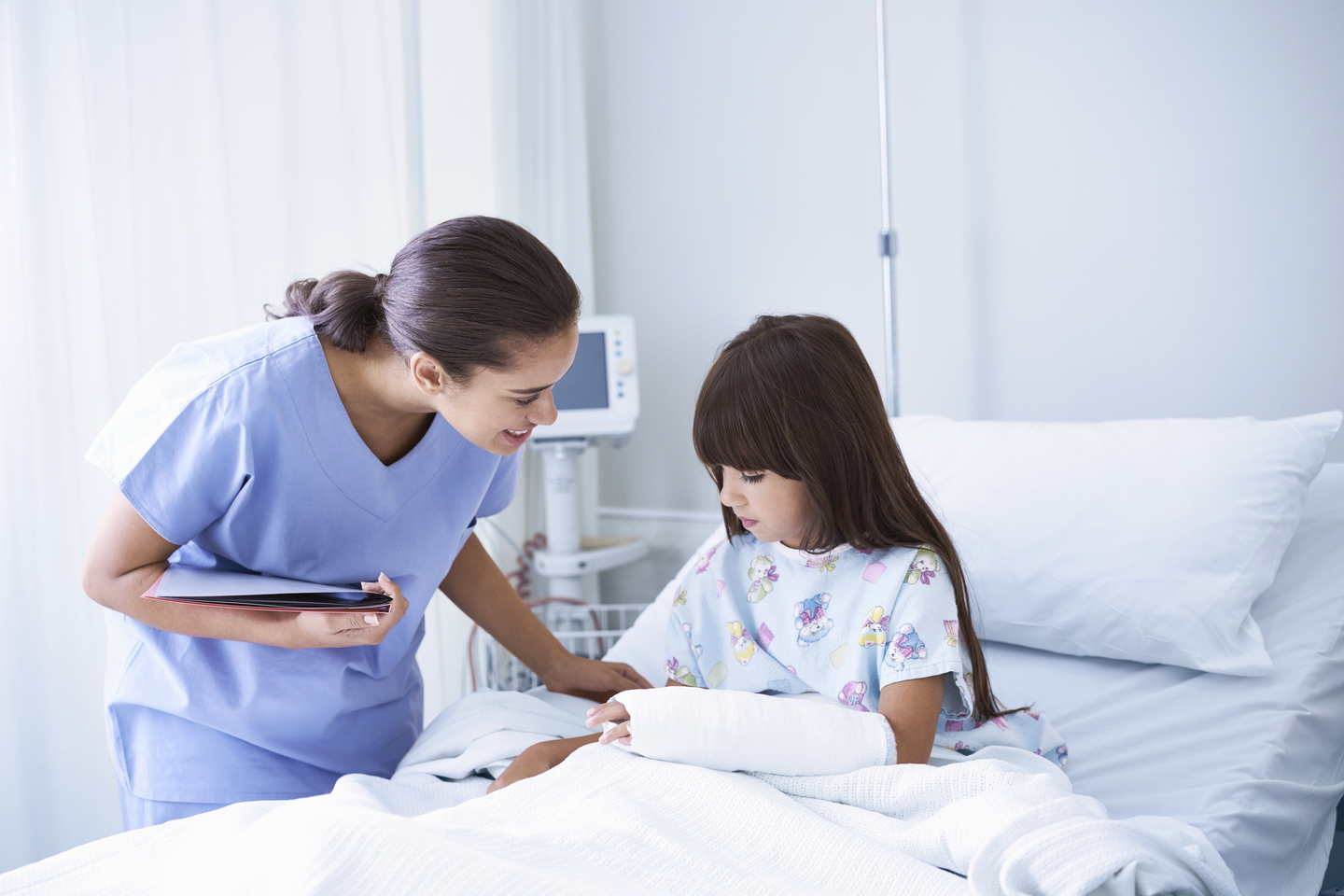 Pediatric emergency department in Brooksville, Florida
We know bringing your child to the hospital for emergency care can be stressful, but we will do everything we can to help.
Our pediatric emergency specialists will be there to provide your child with the urgent care and attention they need. At HCA Florida Oak Hill Hospital, our goal is to treat your child while minimizing their pain, discomfort and anxiety.

If you think your child may be experiencing a medical emergency, immediately call 911.
Looking for another Location?
We also offer quality care at these other locations in our extended network.
Related Specialties
Learn more about our related specialties
Our pediatric emergency services
We provide care in private pediatric emergency treatment rooms to protect your child's privacy and accommodate your family.
Our specially designed pediatric emergency department
Our pediatric treatment and activity areas are separate from the main emergency area, preventing children from witnessing potentially alarming adult emergencies.
The pediatric emergency department is open every day from 11:00 am to 11:00 pm. Should your child need emergency care outside of these hours, our hospital's main emergency room is open 24/7.
If your child needs to be admitted to the hospital, they will receive compassionate, highly skilled care in our secure pediatric unit.
Child-centered emergency medicine treatments
We know children are not simply "small adults." That's why we use specially designed, child-sized equipment, including airway management tools, gowns and IV needles. These allow us to give your child more comfortable, effective care.
We offer:
Medication management system that accounts for child's age and weight to confirm exact medication dosage
"Ouchless" techniques, such as use of a special numbing medicine to reduce pain from a needle
State-of-the-art diagnostics and technology delivering low-dose radiation at high speeds
All procedures are performed under the direct supervision of an emergency medicine physician. All of our nurses are certified in pediatric advanced life support (PALS).
The Healthy Living Blog
Fresh knowledge and insights in and around healthcare industry.