Pediatrics
Pediatrics is the medical care of children, this ranges from infants to adolescents. Pediatricians are specially trained to treat behavioral problems, mental health issues and diseases as they relate to children. Pediatric care includes well check-ups, vaccinations and much more.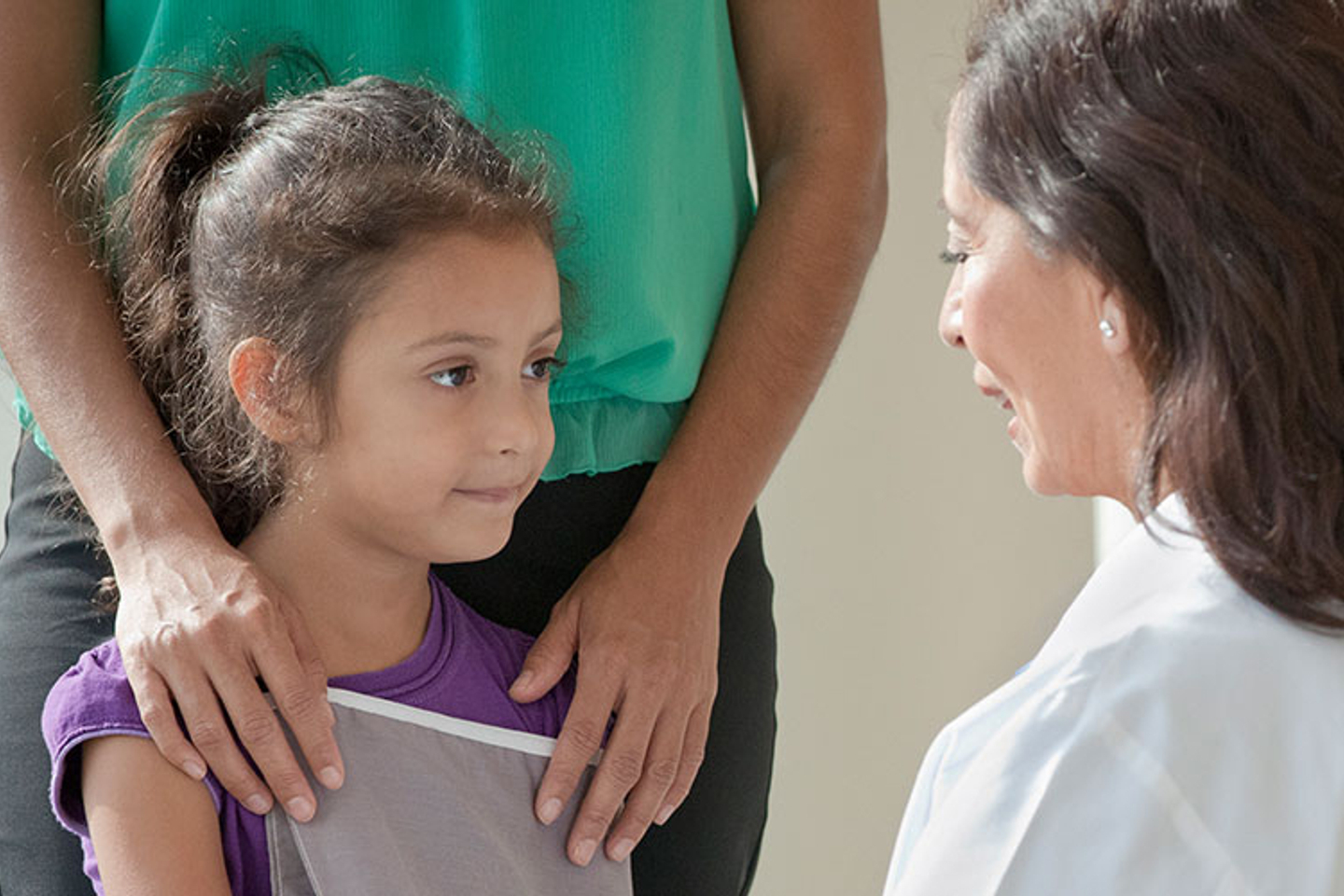 Pediatric center in Brooksville, Florida
We understand children need care specialized just for them.
Our board-certified pediatric doctors at HCA Florida Oak Hill Hospital are committed to providing compassionate diagnostic and treatment services for children of all ages. From preventive care to emergency treatment, we are here to keep your little one healthy.
Looking for another Location?
We also offer quality care at these other locations in our extended network.
Pediatric treatments and services
Our pediatric team specializes in treating children from infancy to early adulthood. They work together to offer services that include an inpatient pediatric unit, pediatric emergency department and pediatric rehabilitation.
Inpatient pediatric unit
Our pediatric program and facility offers a kid-centered environment for children who need to be admitted to the hospital for further care.
Our pediatric unit offers:
Advanced, vein-finding technology to improve accuracy and reduce discomfort
Healthy, kid-friendly meals to help promote your child's wellness
Pediatric suites designed for family stays with pullout sofa beds and recliners
Safety technology such as smart infusion pumps and bedside barcode medication administration
Weight-based dosing of medications to ensure the safety of your child during their stay
Pediatric emergency room (ER)
As the only pediatric emergency department in Hernando, Citrus and Pasco counties, we provide child-centered emergency care when it matters most.
Our team includes board-certified pediatricians, emergency residents and pediatric emergency nurses.
We offer:
Child-sized equipment, gowns, IV needles, airway management tools and other medical necessities
"Ouchless" environment to ease your child's anxiety
Sophisticated medication management system which accounts for your child's age and weight to confirm exact medication dosage
State-of-the-art technology for rapid diagnostic results
Learn more about Pediatric Emergency Care
Pediatric rehabilitation services
We offer physical therapy, speech and rehabilitation services to children. Our licensed rehabilitation specialists use customized programs to help your child recover and restore motor function, mobility and other skills.
To learn more about our pediatric therapy and rehabilitation programs, call our rehabilitation team at (352) 597-6321.
The Healthy Living Blog
Fresh knowledge and insights in and around healthcare industry.