Heart arrhythmia
Heart arrhythmias are disruptions in a regular heart rhythm, which can include slow, irregular or fast heart beats. They occur when the electrical impulses to the heart stray from their normal sequence and can range from being harmless to life-threatening.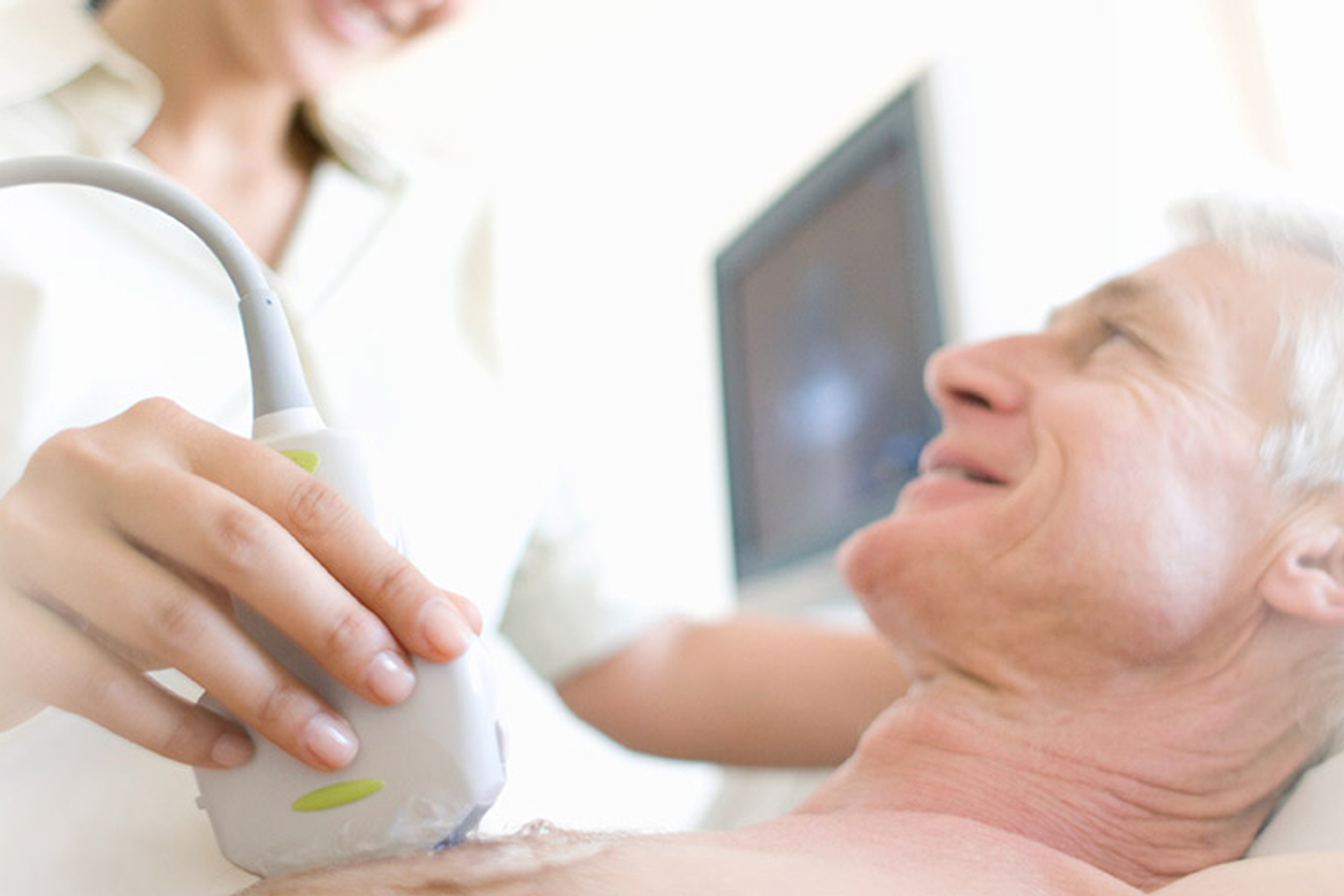 Heart arrhythmia treatment in St. Petersburg, Florida
At HCA Florida Northside Hospital's AFib and Heart Rhythm Center, our cardiologists diagnose and treat irregular heartbeats.
These types of heart issues are called "arrhythmias." Whereas a healthy heart should beat in a regular, steady pattern, a heart with an arrhythmia beats too fast, too slow or erratically.

Our heart rhythm specialists and their teams can help you with all of these conditions and their symptoms, enabling you to feel better, longer.
Related Specialties
Learn more about our related specialties
Types of heart arrhythmias we treat
The body naturally produces electricity that travels over the heart muscle and stimulates the heart to contract, or beat. Certain conditions can cause the electrical system to make the heart beat irregularly, causing arrhythmias that include:
Atrial fibrillation (AFib)
Bradycardia (slow beats)
Extra beats
Skipped beats (e.g., palpitations or atrial flutters)
Tachycardia (fast beats)
Our heart arrhythmia services
We offer a full range of diagnostic and treatment options for heart arrhythmias.
Cardiac electrophysiology (EP)
An EP study is a diagnostic procedure that allows doctors to look more closely at the electrical function of your heart. This test is the most accurate and reliable method of diagnosing an abnormal heart rhythm. It helps our physicians determine the most appropriate treatment option for you.
We perform EP studies in our Electrophysiology Lab. Here, we provide the latest diagnostic technology, including an advanced monitoring system and four private recovery rooms. Once you are diagnosed, we work with your referring physician to ensure your treatment plan is effective.
Heart arrhythmia treatments we offer
We offer many arrhythmia treatment options, such as pacemaker and defibrillator implantations. We also provide minimally invasive procedures to help reduce the effects of various heart rhythm disorders.
Ablation therapy
Ablation therapy is a technique designed to treat arrhythmias, which potentially eliminates the need for medication. After the area of the heart causing the arrhythmia is located, the physician uses a catheter to deliver either radiofrequency energy or cold therapy to the target area. This destroys (ablates) the arrhythmic tissue.
Advanced cardiac cryoablation
We are the first medical facility in Pinellas, Pasco and Manatee counties to offer advanced cardiac cryoablation catheter treatment. This new treatment provides hope if you have certain types of AFib and drug therapy or device implantation has not been successful.
This catheter's balloon-like shape allows the physician to create a continuous line of scar tissue around the pulmonary vein with just a few applications. With other "point-to-point" catheter systems, repeated applications are needed to create many small lesions in an attempt to form a continuous line of scar tissue.
Left atrial appendage surgery
Ours is the first hospital on the west coast of Florida and the fourth hospital in the entire state to offer left atrial appendage occlusion (LAAO). This procedure is for patients with non-valvular AFib who are currently on blood thinners.
According to the Heart Rhythm Alliance, LAAO can reduce the risk of an AFib-related cerebrovascular accident (stroke) by up to 70 percent. This is important since people with AFib are at high risk of having a stroke or systemic embolism.
The most common treatment to reduce this risk of having a stroke is with a blood thinner. However, we are proud to be able to offer LAAO to patients instead. LAAO closes off an area of the heart called the left atrial appendage. This prevents blood clots from leaving the left atrial appendage, entering the bloodstream and potentially causing a stroke.
The Healthy Living Blog
Fresh knowledge and insights in and around healthcare industry.
5 essential health screenings for men 
Health screenings are essential for all men to maintain good health. From cholesterol testing to prostate cancer screenings, learn what tests are recommended based on your age, health and family history.
5 essential health screenings for men 
Health screenings are essential for all men to maintain good health. From cholesterol testing to prostate cancer screenings, learn what tests are recommended based on your age, health and family history.
7 habits that could be sabotaging your heart health 
Could you be putting your heart health at risk without knowing it? We asked HCA Florida Healthcare cardiologist Dr. Allan Stewart to weigh in on seven bad habits for heart health and tips on how to break them.
Looking for a Location?
We also offer quality care at these other locations in our extended network.