Pediatric emergency care
Specialized staff provide pediatric emergency care in a pediatric-friendly emergency room (ER). Highly trained pediatric doctors and nurses use child-sized medical equipment to evaluate and treat your child for medical emergencies.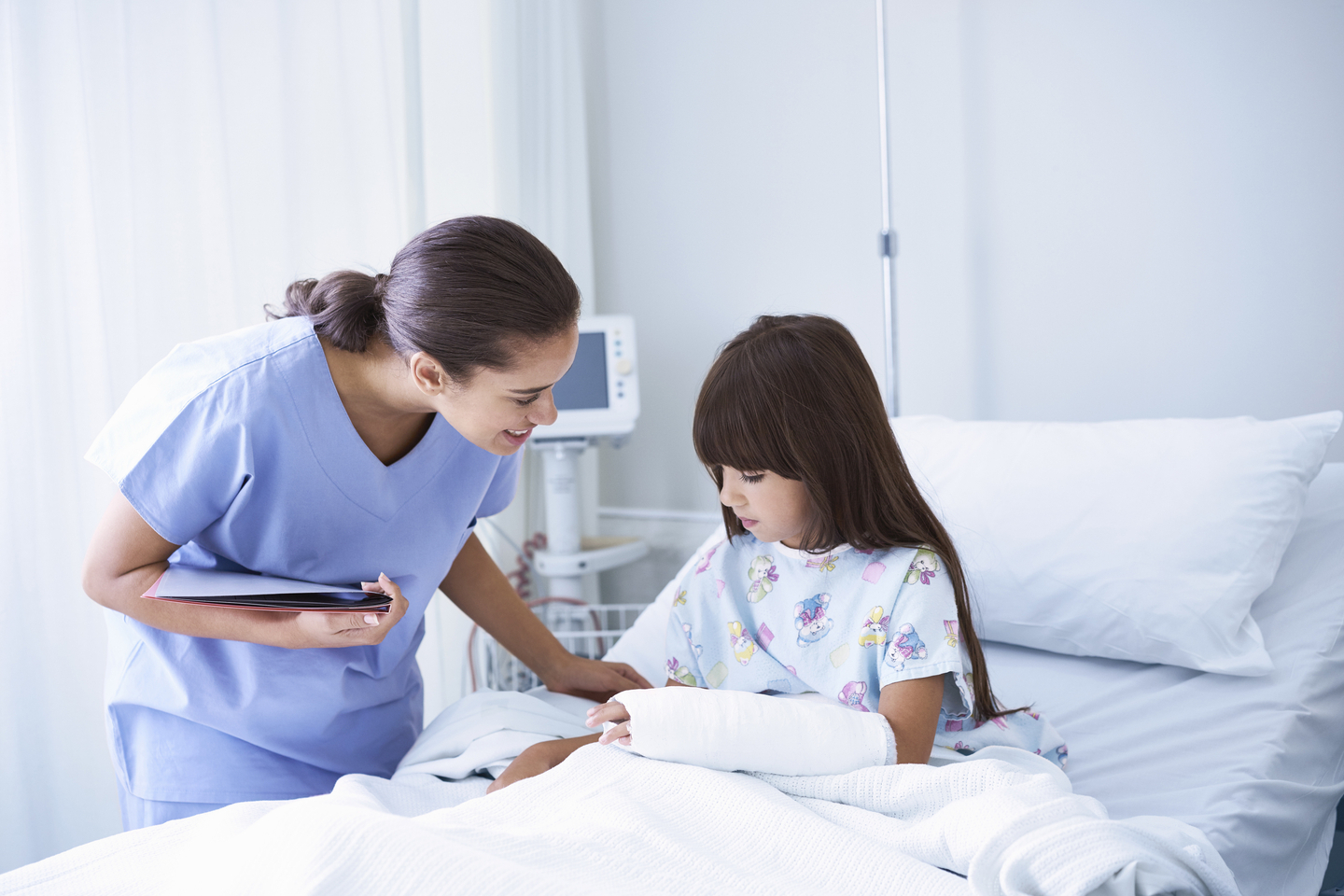 Pediatric emergency room (ER) doctors in Miami
When your child has a medical emergency, you can trust our pediatric specialists to give them the comfort and care they need.
The children's emergency room at HCA Florida Kendall Hospital treats nearly 20,000 kids per year, making it one of the most trusted hospitals in Miami-Dade County.

We are committed to offering your child an advanced level of care, which is why we provide a dedicated pediatric emergency room and pediatric intensive care unit (PICU) staffed by highly skilled clinicians.

If your child is experiencing an emergency, always call 911 first.
Related specialties
Learn more about our related specialties
Pediatric emergency conditions we treat 
We offer care for a wide range of illnesses, conditions and injuries, including:
Broken bones
Burns
Ear infections
Fevers
Intoxication
Lacerations
Rashes and irritations
Respiratory problems, including asthma
Sore throats
Stomach aches
Urinary problems
Vomiting and diarrhea
An emergency room designed with kids in mind
We understand children are different and need special treatment, so we go the extra mile to ensure they receive the bedside manner they need in a scary situation.
The pediatricians at our hospital also believe that you are a vital part of your child's care team and will keep you updated on your child's condition at all times.
We want kids to feel safe and comfortable. Our décor is colorful and cheerful, and each of our patients gets a "Kenny Kendall" teddy bear. Our staff also offers crayons, coloring books and stickers to keep children distracted and engaged while in our care.
---
Child life specialist
We are proud to offer the services of a child life specialist in our pediatric emergency department. Our child life specialist is there to reduce your child's fear and anxiety about tests and procedures they may undergo while in the emergency room.
---
Our freestanding ERs
Our hospital's freestanding emergency care locations — HCA Florida Town & Country Emergency and HCA Florida Doral Emergency — also offer exceptional pediatric emergency care.
---
Looking for another location?
We also offer quality care at these other locations in our extended network.
The Healthy Living Blog
Fresh knowledge and insights in and around healthcare industry.