Surgery
Surgery is the medical treatment of diseases or injuries with instruments used to influence the body. Surgery is used to correct injuries and improve function as a medical necessity or on an elective basis, including some plastic surgery procedures.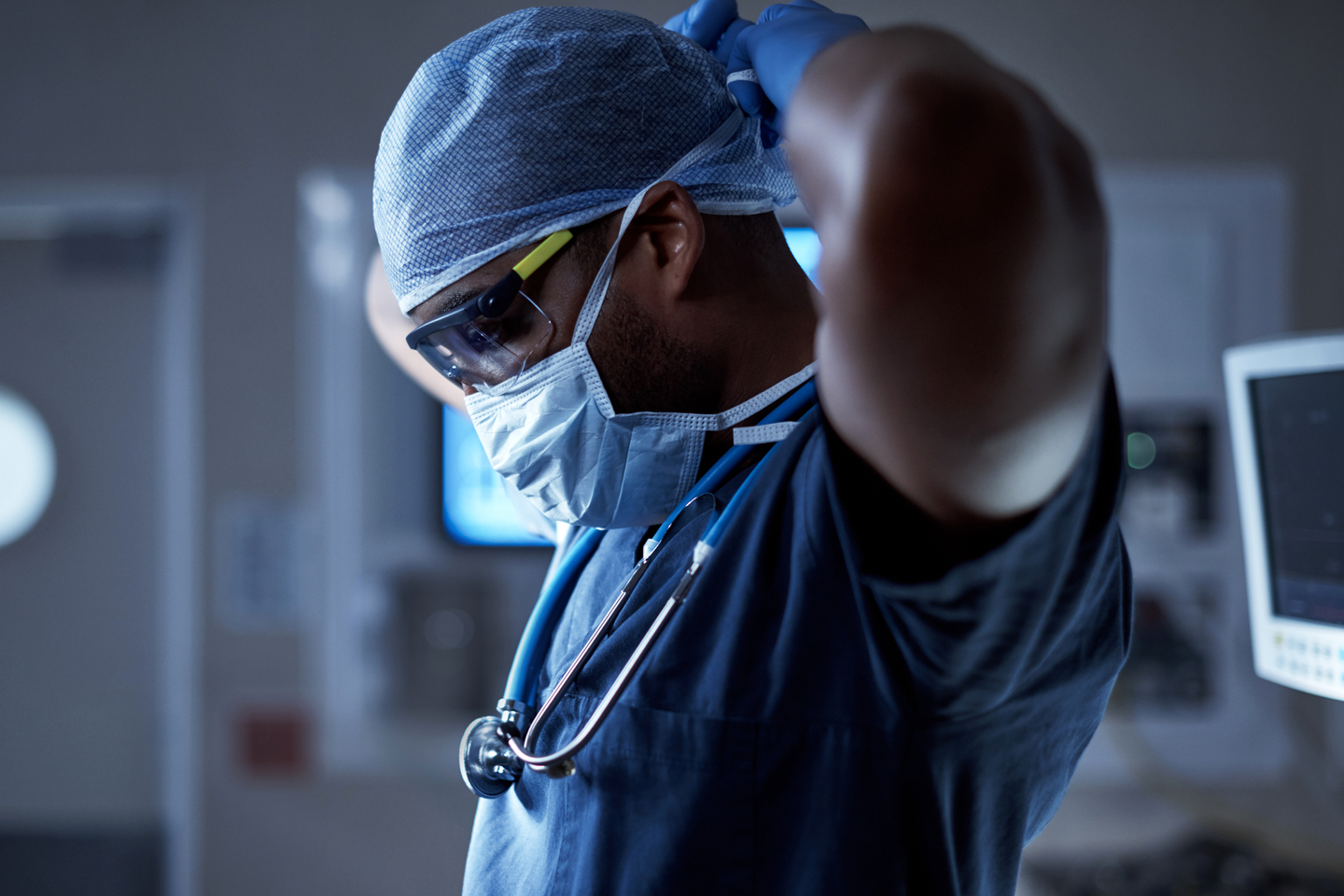 Surgical services in Brandon, Florida
Surgery can be an overwhelming experience, but our team is committed to getting you back on the road to recovery and enjoying life.
Whether the solution involves traditional or minimally invasive surgery, we are dedicated to finding the most effective treatment for your long-term health. If you need surgery, you can trust you will receive high-quality care at our surgery center. HCA Florida Brandon Hospital provides patients access to a team of surgeons in various specialties, performing orthopedic, cardiac and oncologic procedures.
Looking for a Location?
We also offer quality care at these other locations in our extended network.
Related Specialties
Learn more about our related specialties
Our surgical treatments and services
Our multidisciplinary team offers a wide range of procedures to patients in need.
Surgical specialties we offer
We offer access to surgeons within a variety of surgical specialties, including:
Breast surgery
Ear, nose and throat surgery
Gastrointestinal surgery
Gynecologic surgery
Oncologic surgery
Orthopedic surgery
Our orthopedic surgery program provides comprehensive care for conditions affecting the spine, bones, muscles, joints and ligaments. From joint replacement surgery to minimally invasive spine surgery, we help you get back on your feet and enjoy an active lifestyle.
Pediatric surgery
We understand it can be difficult for a parent to hear their child needs surgery. That's why we have specially designed a pediatric unit to meet the needs of your child. When you choose our team, you can trust we'll provide expert care in a child-friendly environment.
Plastic and reconstructive surgery
We offer plastic and reconstructive surgeries through our Advanced Wound and Plastic Surgery Center. Our team performs procedures for facial injuries, hand injuries and other conditions.
Robotic surgery
We are proud to offer patients in the Brandon area access to advanced, minimally invasive surgery. Our surgeons use robotic surgery to treat diseases and conditions across several medical specialties, including gynecology and gastroenterology.
Robotic surgery allows the surgeon to operate through tiny incisions with miniature surgical instruments. This leads to increased precision, less scarring and shorter recovery times.