Surgery
Surgery is the medical treatment of diseases or injuries with instruments used to influence the body. Surgery is used to correct injuries and improve function as a medical necessity or on an elective basis, including some plastic surgery procedures.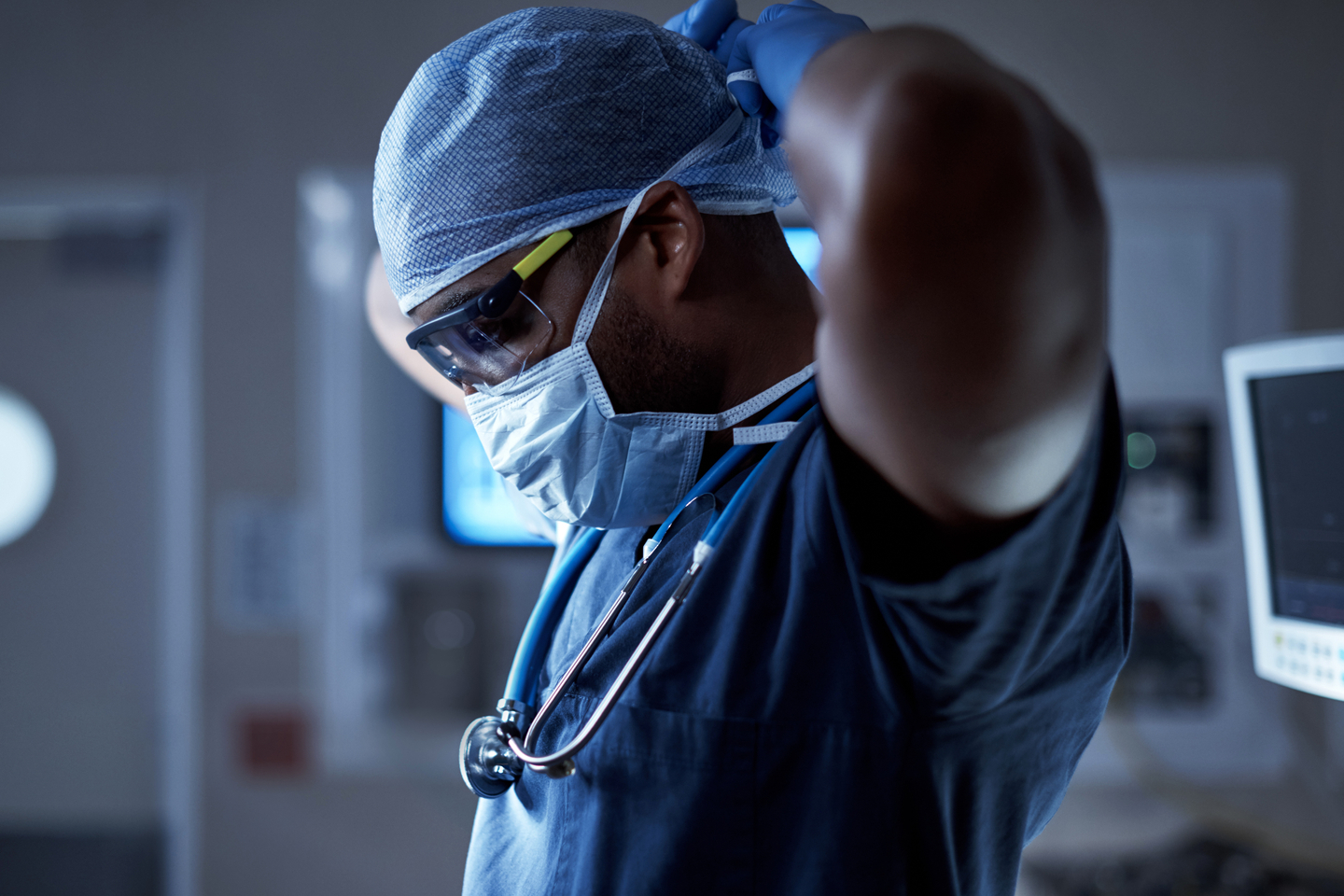 Surgery center in Tampa, Florida
We know having surgery can be a stressful experience, but we ensure you have all the information you need to make an informed decision.
We are here to answer all your questions before surgery and provide recovery support after your procedure through our surgery center at HCA Florida South Tampa Hospital. You can benefit from our team's unique expertise and care, including leading surgeons who perform procedures in various specialty areas.

Our expert surgical care team enables our surgeons to complete minimally invasive and complex operations using the latest technology, including robot-assisted operating systems.
Looking for a Location?
We also offer quality care at these other locations in our extended network.
Related Specialties
Learn more about our related specialties
Our surgical treatments and services
We can perform procedures for a variety of surgical needs, with specialties in:
Cosmetic and plastic surgery
Endocrine surgery, including thyroid, parathyroid and adrenal gland
Gastrointestinal surgery, including colorectal procedures
General surgery, including appendicitis, hernia repairs and cholecystectomy
Neurosurgery
Ophthalmic (eye) surgery
Oral and maxillofacial surgery
Orthopedic surgery, including foot and ankle surgery
Otolaryngology (ear, nose and throat) surgery
Spine and neurological surgery
Surgical oncology
Urogynecologic surgery
Urologic surgery
Weight loss surgery
Vascular surgery
Our team is also here for you throughout the postoperative recovery process with physical therapy and rehabilitation services to help you regain strength and mobility.
Robotic and minimally invasive surgery
Minimally invasive surgery is a wide-ranging term referring to surgery that uses certain tools and technologies, offering a shorter recovery time, less pain and fewer complications. Robotic surgery is a type of minimally invasive surgery that allows a surgeon to use a robot-assisted surgical system controlled by the doctor. This system implements the surgeon's precise movements and offers enhanced visualization.
Preoperative testing and surgery preparation
If you are scheduled for outpatient surgery, the surgical team helps you prepare and educates you on what to expect.
What to expect before surgery
Before the day of your surgery, your doctor or a nurse provides you with instructions on how to prepare for the procedure. Following preoperative instruction is important for patient safety and if not followed, could result in having your surgery postponed.
Most surgeries require preoperative testing, such as lab work or imaging exams. All preoperative tests should be completed at least three days before surgery, so your doctor has time to review your results.
If you are unable to keep your appointment, please call our surgery scheduling department at (813) 873-6411.
---
What to expect before surgery