Start your day the healthy way
Start your day the healthy way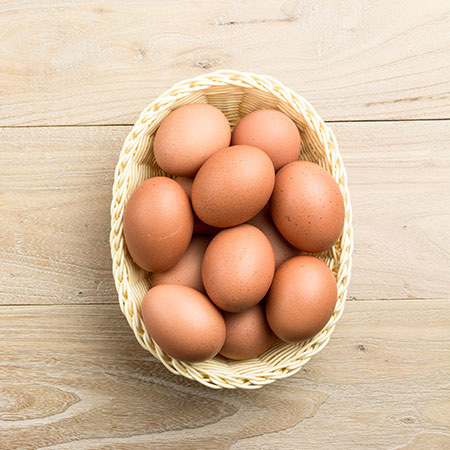 Start your day the healthy way
Weekday mornings can be a busy, hectic time for most people. Many of us either forget to eat breakfast or we stop for a breakfast sandwich and hash browns on the way to work. While it's okay to do this occasionally, it's best not to do it daily. Starting the day off with little to no nutritional intake does not set us up for a productive day.
Here enters...Breakfast Egg Cups! Cook ahead of time then microwave in the morning for a quick nutrient dense breakfast. These cups are packed with protein for sustained energy and fiber to keep you full until lunch time. Not a fan of the vegetables listed? Swap in your favorites!
Ingredients
12 large eggs
2 cups chopped baby spinach
1 cup diced bell peppers
1/4 cup diced onion
1/2 cup shredded cheese
Salt and pepper to taste
Directions
Heat oven to 375 degrees then line 12 muffin tins with paper liners or cooking spray.
Add the spinach, bell peppers, and onions into muffin cups.
Crack and whisk the eggs in a large bowl then pour into the muffin cups.
Top with salt and pepper then sprinkle the cheese on top.
Pop in the oven for 15-18 minutes until eggs are cooked through.
Take out of the oven. Taste test. Allow to cool. Then pop in a storage container for a quick heat and go breakfast throughout the week!
* These muffins can be kept in the refrigerator for 3 days or frozen for 3 months.
* To reheat, place in the microwave for 30 seconds or until heated through.
Published:
April 05, 2021
Location:
HCA Florida Healthcare
Related Blog Posts
What's a health risk assessment? 
June 28, 2021
While health risk assessments aren't a replacement for seeing a physician on a regular basis, they can shed additional light on less obvious factors in your overall well-being.