How to prepare for an emergency room visit
Learn five tips to help you prepare for an emergency room visit.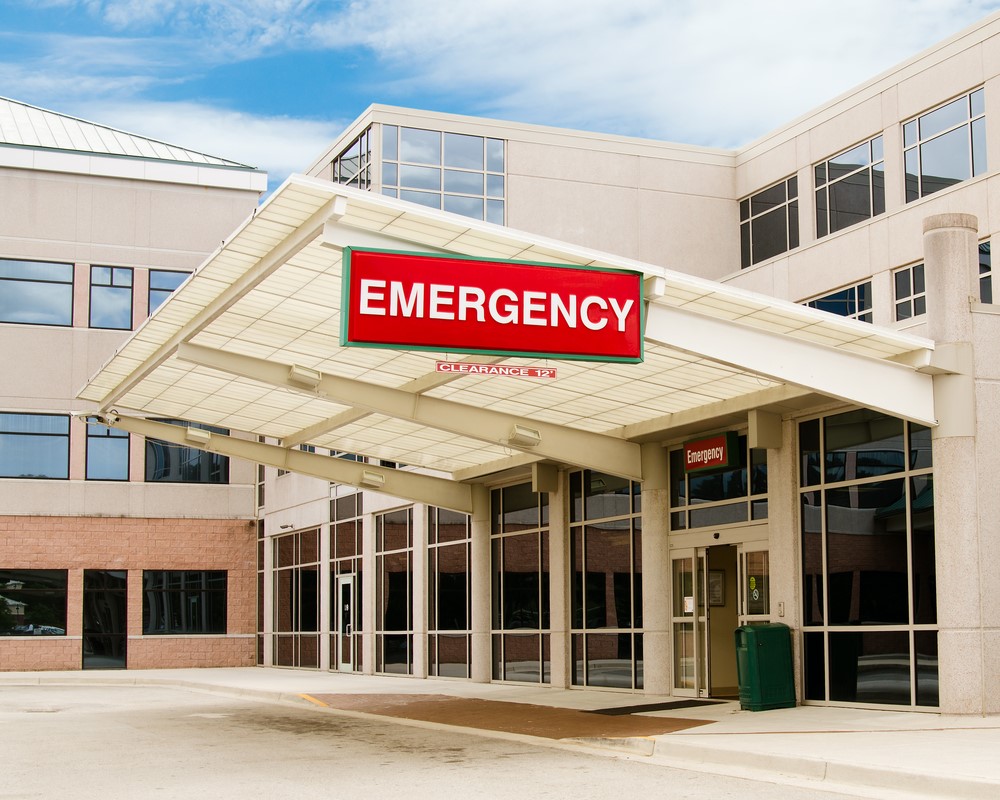 Most people don't plan to go to the emergency room. It's one of those events that usually happens unexpectedly when something is seriously wrong. But even if you don't expect to have to make an emergency room visit, it's still important to be prepared in case an emergency does arise. Here are five tips to help you prepare for an emergency room visit.
1. Create an emergency room kit
It's important to plan ahead and know what to bring to the ER. When you get to the hospital, the staff will ask about health insurance, medications and medical history. Keep any important documents, such as a list of prescriptions, health insurance cards or a healthcare proxy form, in a folder you or a loved one can grab on your way to the hospital. You should also include a list of your healthcare providers and emergency contacts. You may want to pack a bag that includes a change of clothes, toiletries, an extra phone charger and anything else you might need if you end up staying in the hospital overnight.
2. Plan the route ahead of time
Every second counts in an emergency, which is why it's important to know where the nearest hospital is in case you need to get there quickly. You can print the directions to the hospital and add it to your emergency kit or save it in your phone map app. Be sure to share this information with a loved one or family member in case you are unable to pull up the directions yourself.
3. Update your emergency information
Most phones have an "in case of emergency" (ICE) feature that allows first responders to access important information without unlocking the phone. This includes emergency contacts, medical information, allergies, medications, blood type and organ donor status. Make sure you check your ICE information anytime something changes, such as adding or removing a medication.
4. Discuss your emergency plan with family or friends
It is important that all members of the household are aware of and involved in emergency planning. If you fall unconscious or are otherwise unable to speak for yourself or provide instructions, someone else needs to know where all of your important documentation is and which hospital is closest. If you have young children, make sure they know how and when to call 911 or another emergency number. If you live alone, make sure you have a way to let someone know if you need help. Many smartphones have an emergency rescue feature that allows you to send a message and your location to an emergency contact. You can edit the feature to either call local emergency services or an emergency contact.
If you have children and need to stay overnight at the hospital, make sure you have the contact information for whomever you want to watch them. If you can, you should try to contact the person before you leave for the hospital so that they can either stay at home with the children or meet you at the hospital and take them home from there. Make sure you leave information about any medications or allergies, as well as any additional emergency contact information. If you have pets and need to make arrangements for someone to watch them, make sure you include veterinarian contact information and instructions for care and feeding.
5. Be prepared to advocate for yourself
Emergency room patients are triaged based on the severity of their condition. Maybe you felt OK when you first got there, but your symptoms have worsened during the wait. If you start to develop serious symptoms, such as trouble breathing or an unusual or sudden headache, be sure to let a nurse or another healthcare provider know so that they can check your condition and determine if you need to see a physician sooner. Remain calm and respectful, but be prepared to speak up if something doesn't feel right.
However, it's equally important that you do not exaggerate your symptoms to be seen more quickly. Nurses and doctors can often tell when a patient is fabricating their story or seeking a specific medication, which can make providing and receiving proper care difficult.
When to go to the emergency room
The emergency room isn't always the appropriate place to seek care. It should only be used for true emergencies or life-threatening situations. These include, but are not limited to, serious burns, chest pain, sudden loss of the ability to speak or move, head injuries, seizures or poisoning. For minor injuries or acute pain, a trip to urgent care is probably your best bet if you are unable to see your primary care provider.
To learn more about the difference between urgent care and the emergency room, read our blog here.
If you do have to make an emergency room visit, being prepared ahead of time can help ensure that you get the care you need as soon as possible. Keep all of your personal and emergency contact information up to date, and share your emergency plan with family members and friends. Be sure to follow up with your primary care provider once you're discharged from the hospital in case your treatment plan needs to be updated.
We are committed to providing you with the high level of care you and your loved ones need. Find the closest HCA Florida Healthcare emergency room or learn more about our emergency care services here.
Related categories
HCA Florida Healthcare
Related Blog Posts
June 10, 2022
What are dry and secondary drowning? And do we really need to worry about them?
June 10, 2022
What are dry and secondary drowning? And do we really need to worry about them?
Why you should not ignore groin pain 
May 25, 2022
They are pretty common, but groin hernias shouldn't be ignored. Here's how to spot one, and how it should be treated to avoid dangerous complications.