Game over: The health pitfalls of gaming
With Ancient City Con on the horizon, it's a great time for HCA Healthcare experts to weigh in on health issues associated with gaming.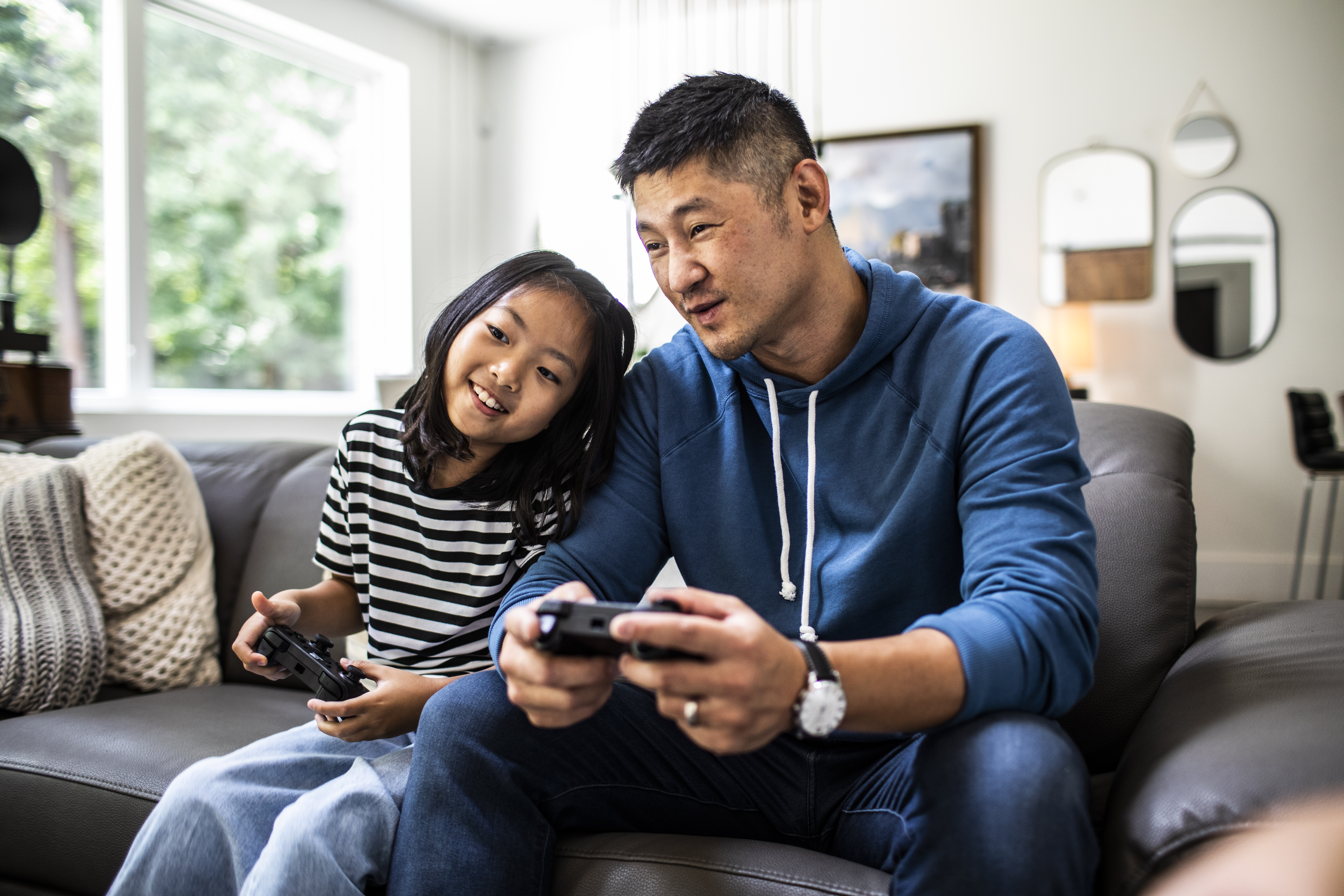 As waves of gamers prepare to descend on St. Augustine in September for Ancient City Con 2023, many are excited about the chance to connect "IRL" with friends they've gotten to know through video games, which have only risen in popularity since the start of the COVID-19 pandemic.
More players than ever are logging in — whether to connect with friends or family, to enjoy as an individual hobby or even, with the rise of Esports, to pursue as a career. But with so much time spent playing video games, there's growing concern among healthcare providers about their impact on player health.
"Video games can be beneficial in some ways for players, including providing psychological benefits like enjoyment and social engagement," says Dr. Samuel Neuhut, psychiatrist with HCA Florida Healthcare. "However, gaming also comes with risks, and these risks often get amplified with overplaying."
Learn about the most common health impacts of gaming and how to play safely with tips from experts at HCA Healthcare.
Understand the risks
The American Psychiatric Association recognized Internet Gaming Disorder in its Diagnostic and Statistic Manual of Mental Disorders (DSM) as an addiction disorder. While further research is needed, symptoms may include having trouble quitting, withdrawal symptoms when the game is taken away or giving up other activities due to gaming.
Gaming in some cases may also cause:
Aggression from playing violent video games
Carpal tunnel syndrome or gamer's thumb from overuse of muscles in the hands
Mental health challenges, like depression and anxiety, which may be affiliated with gaming addiction
Obesity from long periods of inactivity
Problems with sleep, including sleep deprivation, from playing too late in the night, insomnia and circadian rhythm disorders
Seizures, especially for gamers prone to epilepsy
Vision problems, such as eye strain, from staring at screens for too long
Be intentional about gaming safely
Here are a few ideas for keeping gaming healthy:
Cut pre-bedtime games: Avoid blue light for a couple of hours before bed to improve your sleep quality.
Don't miss bedtime: Speaking of healthy sleep, keep your circadian rhythm in order by going to bed at a regular time.
Rest your eyes: Make sure to take a break from your screen at least once an hour to relieve eye strain.
Set limits: Commit to a time cap for daily video gaming and make sure to spend time focused on other areas of your life.
Shift your routine: Swap out some of your gaming time for physical activity or in-person socialization.
Most importantly, balance is key. Many of the biggest health concerns are only risks if you're playing too much. Limiting time spent in front of the screen, especially for children, is the first step toward keeping your or your family's health in check when gaming.
We're here to help
"Video games can help families and friends enjoy time together and blow off steam," says Dr. Neuhut. "But like most things, video games are best taken in moderation. If you find yourself or a loved one spending more time in games than in the real world, it may be time to take a break or set limits."
In more serious cases, where all signs point to needing immediate behavioral healthcare, our emergency room can be a gateway to needed care. If you're not sure what steps to take next, our experienced, licensed nurses are available at any time to answer your questions. Call (844) 706-8773 anytime, day or night for answers, advice and peace of mind.
Sources:
Published:
September 14, 2023
Related Blog Posts
5 essential health screenings for men 
Health screenings are essential for all men to maintain good health. From cholesterol testing to prostate cancer screenings, learn what tests are recommended based on your age, health and family history.