HCA Florida University Hospital merges latest technology with patient-first approach
The hospital offers the best of both worlds: a world-class medical facility combined with a unique concierge approach to healthcare.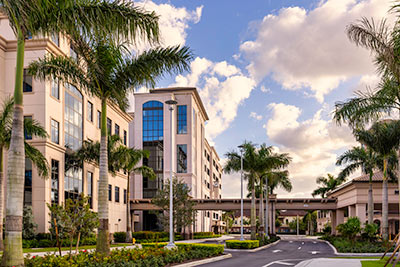 While most of South Florida stood quiet before sunrise on Nov. 15, more than 650 medical professionals took on the monumental task of moving 48 patients from Plantation General Hospital. Although Plantation General had provided outstanding medical care to central Broward residents for more than 50 years, the time had come to transition to a state-of-the-art hospital six miles away.
That day, HCA Florida Healthcare welcomed the first patients to its brand-new HCA Florida University Hospital in Davie.
Published:
January 01, 2022
Location:
HCA Florida University Hospital
Related Newsroom Articles