Bayonet Point breaks ground for a $82 million medical tower
Bayonet Point gathered broke ground on medical tower Friday, December 3, 2021.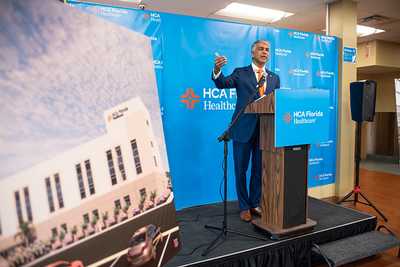 Pasco County, FL — Regional Medical Center Bayonet Point leadership, Board of Trustees members, community leaders, and hospital caregivers gathered to break ground on a multi-phase state of the art medical tower addition. The $82 million project will expand capacity, helping the hospital stay ahead of the healthcare needs of our growing community and the West Florida region.
When complete in midyear 2023, the medical tower will expand the number of inpatient beds by 102 beds. This includes the new Comprehensive Medical Rehabilitation Center, which will feature 30 private patient rooms with associated therapy spaces. The second and third floor of the tower will add 72 private patient rooms and support areas. All systems and equipment are being upgraded for energy efficiency and reflect current design trends in healthcare. The hospital continues to expand its services as the areas only Level II Trauma Center and Comprehensive Stroke Center.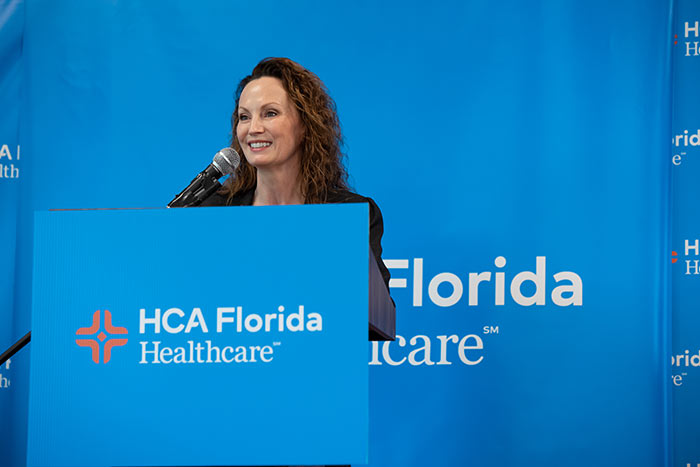 "We are very excited to be breaking ground on this project as it will allow us to make a significant impact on the healthcare needs of our growing community and the broader regions we serve, while also improving the patient and caregiver experience. Our award-winning care team has an excellent reputation for providing quality care efficiently and with a personal approach." said Gina Temple, CEO.
The addition of the medical tower is part of the hospital's commitment to serving the greater area. For five consecutive years, Regional Medical Center Bayonet Point, an HCA Florida Healthcare facility, has been ranked in the top 5% of hospitals nationally for patient safety by Healthgrades.
Now that the project is underway, the main entrance to the hospital is located on the east side of the hospital, Entrance D, and continues to care for patients 24/7 without interruption.
(Photo credits: Newsome Studio)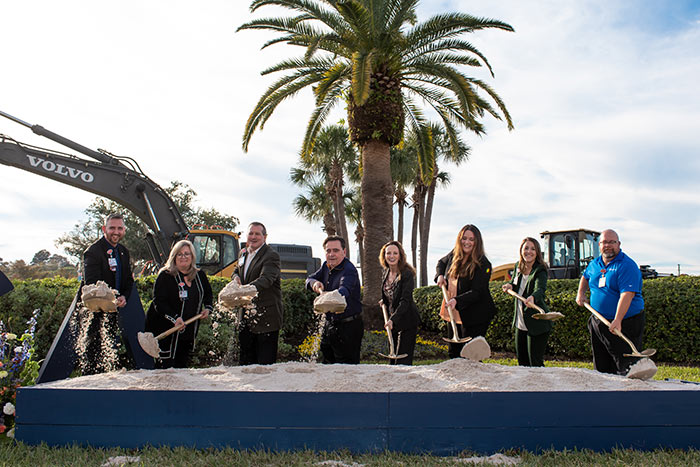 Published:
December 03, 2021
Location:
HCA Florida Bayonet Point Hospital
Related Newsroom Articles