Heartburn and reflux
Heartburn and reflux are conditions that commonly affect the gastrointestinal system. Reflux, also known as acid reflux, occurs when stomach acid travels back up the esophagus and into the mouth. Heartburn, a burning sensation in the chest, is a symptom of reflux.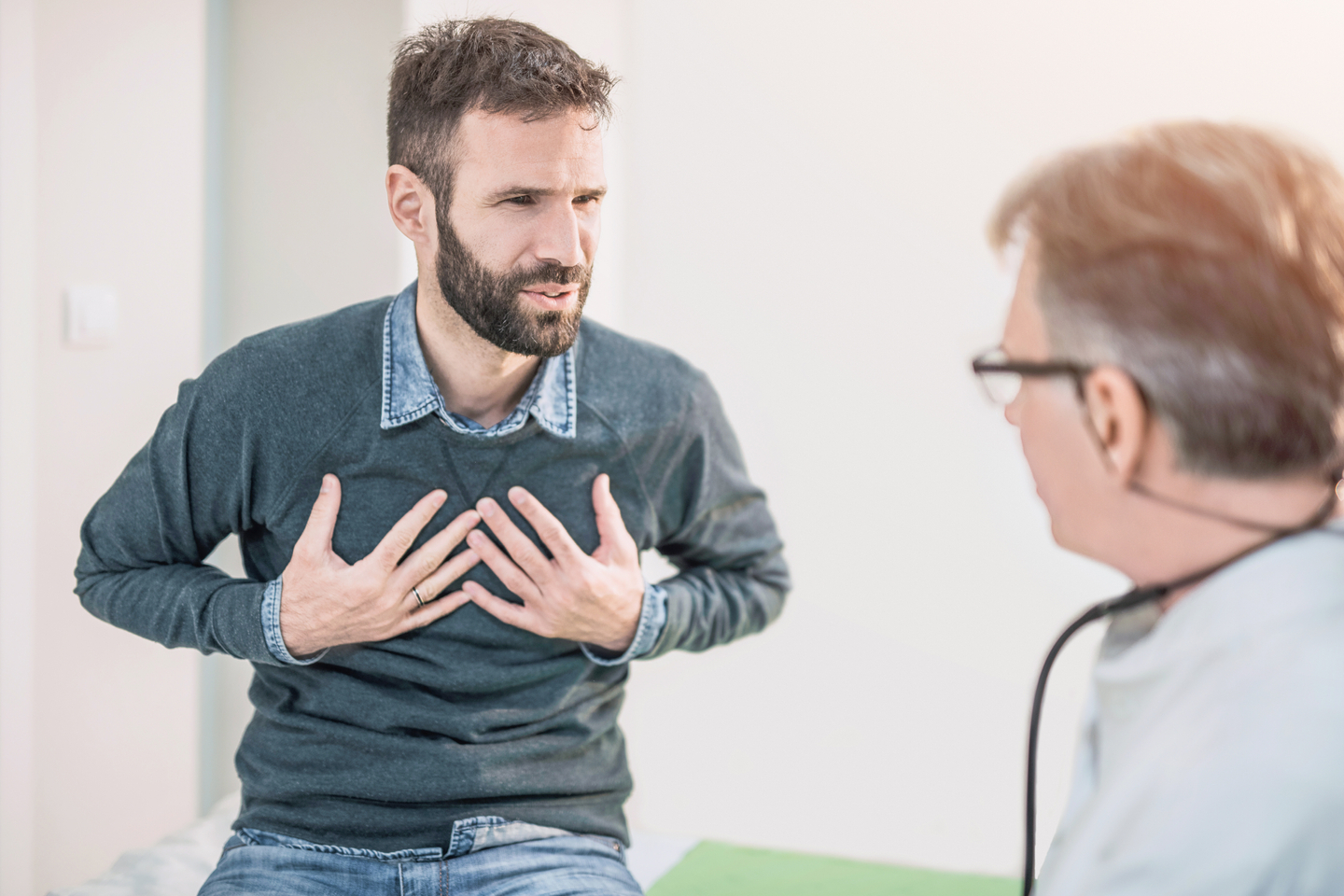 Gastroenterology in Pensacola
Our gastroenterologists provide diagnostic tests and specialized treatments for patients with gastrointestinal (GI) disorders.
Gastroenterology is the field of medicine relating to the treatment of the gastrointestinal (GI) tract. The GI tract is part of the digestive system, which includes the mouth, esophagus, stomach, small intestine, large intestine, pancreas, liver and gallbladder. Our GI doctors focus on the treatment of digestive system disorders, including Crohn's disease and acid reflux.
Related Specialities
This is the lead-in copy that can provide a reinforcing statement.
GI conditions we treat
Our team uses medical imaging and other diagnostics to diagnose a variety of GI conditions, including:
Acid reflux
Celiac disease
Crohn's disease
Diverticulitis
Gall stones
Gastroesophageal reflux disease (GERD)
Hemorrhoids
Irritable bowel syndrome (IBS)
Ulcerative colitis
Our GI health services
Our doctors provide a number of treatment options for patients experiencing GI disorders.
Gastrointestinal surgery
We treat GI conditions with conservative approaches, like medication and nonsurgical procedures, before suggesting surgery. However, if these approaches don't resolve your GI condition, surgery may be necessary.
Our highly skilled surgeons provide a wide range of procedures, and we are dedicated to helping you heal quickly and safely after surgery.
Acid reflux incisionless surgery
GERD occurs when a muscle at the end of the esophagus does not close properly, allowing stomach acid to leak back, or reflux, into the esophagus and irritate it.
Our hospital provides incisionless surgery to provide a reflux-free life for patients with GERD. This minimally invasive approach gives our patients the opportunity to eat, sleep and drink regularly, with no restrictions.
Thrive Blog
Read our blogs to learn about preventive care and ways you can take charge of your health and well-being.
When to go to the ER for stomach pain 
August 01, 2022
Tayla Holman
Many of us have had stomach pain at some point in our lives. Maybe we ate too much, or ate something that didn't agree with us.
Looking for another location?
We also offer quality care at these other locations in our extended network.