Heart and vascular surgery
Cardiovascular surgeons work to repair damage done to the heart and blood vessels. Damage can be caused by heart diseases or disorders, including heart failure and congenital heart defects. Surgery is a vital part of treatment for many heart conditions.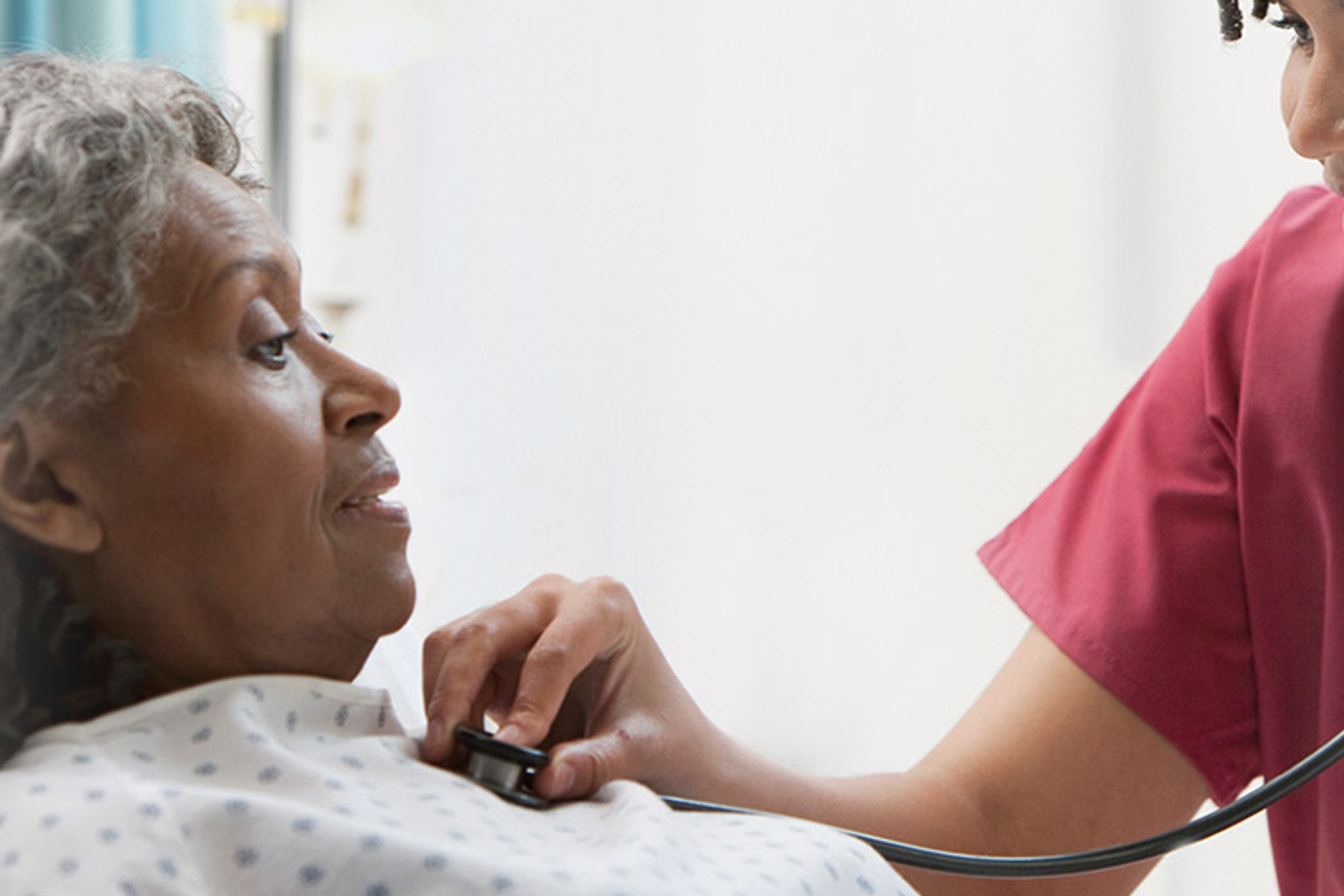 Cardiothoracic surgeons in Kissimmee, St. Cloud and Orlando
Our highly trained surgeons offer effective approaches to help you reach your optimal heart health and lead your healthiest life.
At the Heart and Vascular Institute at HCA Florida Osceola Hospital, we offer the latest in cardiac procedures and surgeries. This includes minimally invasive procedures with smaller incisions and faster recoveries. From surgery preparation to rehabilitation, we walk with you every step of the way to make sure your procedure is a success.
Looking for another location?
We also offer quality care at these other locations in our extended network.
Heart and vascular treatment
Interventional cardiology procedures may be used to diagnose and/or treat a cardiac condition.
Interventional cardiology procedures
Interventional procedures are considered minimally invasive because they do not involve open-heart surgery.
Interventional cardiology procedures are performed in our cardiac catheterization lab (cath lab) by a cardiologist who is supported by a specially trained cath lab team. This team uses advanced technology to perform tests and treatments for conditions that block blood flow through the arteries and other blood vessels.
Diagnostic catheterization
If a patient's symptoms and diagnostic test results indicate a possible coronary artery disease diagnosis, they may be scheduled for a diagnostic catheterization.
The cardiologist will inject a dye into the arteries to visualize blood flow in the arteries and identify if any blockages are present.
Balloon angioplasty and coronary stenting
This procedure, often performed immediately following a heart catheterization, allows a doctor to insert a small, balloon-tipped catheter into the blocked area of an artery. The doctor then inflates the balloon to press the plaque that is causing the blockage against the artery walls. Once the plaque has been moved out of the way, blood is able to flow freely through the artery.
After an artery is reopened, it may need additional help to stay open. For some patients, a stent may be placed inside the artery wall to permanently hold open the artery.
Treatments for peripheral arterial disease (PAD)
Our cardiologists perform diagnostic and interventional procedures for patients with PAD, a type of peripheral vascular disease. Patients with PAD may experience blockages of blood vessels away from the heart, such as in the upper and lower extremities.
Patients with blocked blood vessels in the legs can experience significant pain and risk developing nonhealing wounds. If left untreated, patients with PAD are also at an increased risk for heart attack and stroke.
We perform diagnostic and peripheral interventional procedures to open up these blockages.
Cardiac surgery
Our cardiac surgeons perform a variety of surgeries to treat heart conditions and diseases. Our operating rooms are equipped with advanced technology and heart-lung machines, so we can perform open-heart procedures safely and effectively. Our cardiovascular surgical team includes board-certified surgeons, registered nurses and technicians with advanced training and a dedication to individualized patient care.
Valve surgery
Blood is pumped through the heart in a single direction, which is facilitated by the heart's valves opening and closing with every heartbeat. When a valve becomes diseased or stops functioning properly, valve repair or replacement surgery may be needed. Depending on the surgery, valve procedures are performed by interventional cardiologists, cardiothoracic surgeons or both.
Our valve surgery program treats conditions such as:
Aortic stenosis
Mitral stenosis
Mitral regurgitation (MR)
Pulmonary stenosis
Treatments we provide include:
Traditional open-heart surgery
Minimally invasive surgery
Balloon valvuloplasty
Hybrid procedures (minimally invasive valve surgery with simultaneous percutaneous intervention)
Complex mitral valve repair
The mitral valve is one of the four valves in your heart. If there is a problem with your mitral valve, your blood flow is restricted and your heart has to work harder. This can lead to shortness of breath, fatigue and serious heart issues. If your mitral valve does not close correctly or is too arrow, your doctor may recommend mitral valve repair surgery.
Transcatheter mitral valve repair (TMVR)
Our newest less-invasive TMVR procedure is indicated for eligible patients with mitral regurgitation (MR). The dime-sized device is intended to reduce blood leakage backward into the heart's left atrium – which can cause fatigue, shortness of breath, leg swelling and other heart failure symptoms. Unlike traditional open-heart mitral valve surgery, TMVR is performed on a beating heart accessed through a small hole in the groin.
Transcatheter aortic valve replacement (TAVR)
The TAVR procedure is a minimally invasive treatment used to replace a patient's aortic valve without removing the old, damaged valve. TAVR is an option for patients with severe aortic stenosis who may be too high risk for open-heart valve replacement surgery.
Coronary artery bypass graft (CABG)
A CABG procedure is a surgical option for patients with severe coronary artery disease that are experiencing decreased blood flow to the heart. This is often the result of a condition called atherosclerosis — the hardening of the coronary arteries due to a buildup of plaque in the artery walls.
CABG is used to improve blood flow to the heart by bypassing the blockage in the coronary artery.
Vascular surgery
Our surgeons offer expert treatment for patients with vascular disease. Our surgical treatments include traditional open surgery and minimally invasive endovascular procedures, such as:
Abdominal aortic aneurysm repair
Atherosclerosis endarterectomy
Carotid endarterectomy
Carotid artery stenting
Bypass surgery
Cardiac rehabilitation
After you have undergone heart surgery, cardiac rehabilitation can play a crucial role in your recovery. We provide comprehensive rehab services, including nutrition and exercise plans as well as ongoing support.
The Healthy Living Blog
Fresh knowledge and insights in and around healthcare industry.